The Strokes Rilis Single dan Video Klip Baru Bertajuk "Bad Decisions"
Konsisten dengan tema retro futurism, The Strokes rilis single dan video klip dengan konsep infomercial tahun 1970-an.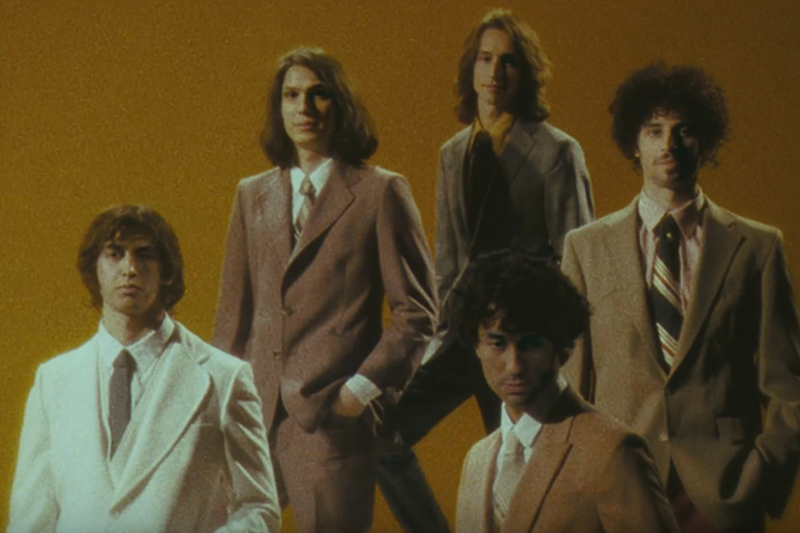 Teks: Annisa Nadia Harsa
Foto: YouTube / The Strokes
Setelah merilis single bertajuk "At The Door", The Strokes telah merilis single ke-2 yang bertajuk "Bad Decisions". Kedua single tersebut merupakan bagian dari album terbaru mereka, "The New Abnormal", yang akan dirilis pada 10 April mendatang. Sempat dibawakan oleh The Strokes pada rally untuk calon presiden Amerika Serikat dari Partai Demokrat, Bernie Sanders, pada 10 Februari lalu, perilisan "Bad Decisions" ini juga disertai dengan video klip yang diunggah di YouTube. 
Dengan rhythm yang lebih upbeat, "Bad Decisions" terdengar sedikit berbeda dari "At The Door". Meskipun demikian, "Bad Decision" memiliki unsur sound yang konsisten seperti yang ada pada single sebelumnya, yaitu unsur-unsur retro futurism. Pada single ini, unsur New Wave Pop era 1980-an  diambil langsung dari lagu "Dancing With Myself" yang dinyanyikan oleh Billy Idol. "Bad Decisions" juga menampilkan berbagai fase-fase karir dan perjalanan eksplorasi The Strokes sebagai musisi. Pada satu sisi, gaya vokal Julian Casablancas terdengar identik dengan feel musik The Strokes di era "Is This It". Namun, pada saat yang sama, aspek visual single ini memiliki konsep yang identik dengan proyek sang vokalis, Julian Casablancas and The Voidz.
Tema retro futurism ini juga dapat ditemukan di video klip "Bad Decisions" yang disutradarai oleh Andrew Donoho. Dengan latar 1970-an, video klip ini memiliki konsep infomercial, sebuah bentuk iklan TV di mana penonton dapat memesan produk yang diiklankan melalui telepon. Iklan yang ada dalam video klip ini digambarkan menjual tombol yang dapat "memanggil" The Strokes secara instan. Semua anggota The Strokes, Julian Casablancas, Nick Valensi, Albert Hammond Jr., Nikolai Fraiture, dan Fabrizio Moretti pun hadir dalam video ini. Akan tetapi, style "The Strokes" terlihat beda dari biasanya, dengan busana dan rambut yang terlihat terlalu rapi dan necis. 
Dengan judul seperti "Brooklyn Bridge To Chorus" dan "Ode To The Mets", serta lukisan Basquiat sebagai album art, album "The New Abnormal" kabarnya akan memiliki tema-tema dan referensi New York yang jadi kota "kelahiran" The Strokes. Sembari menunggu perilisan "The New Abnormal", simak video klip "Bad Decisions" melalui tautan di bawah ini.