Untuk Menyambut Album Mendatangnya "Jubilee", Japanese Breakfast Merilis Video Klip "Posing In Bondage"
"Posing In Bondage" merupakan single kedua setelah "Be Sweet" sebagai perkenalan untuk album "Jubilee".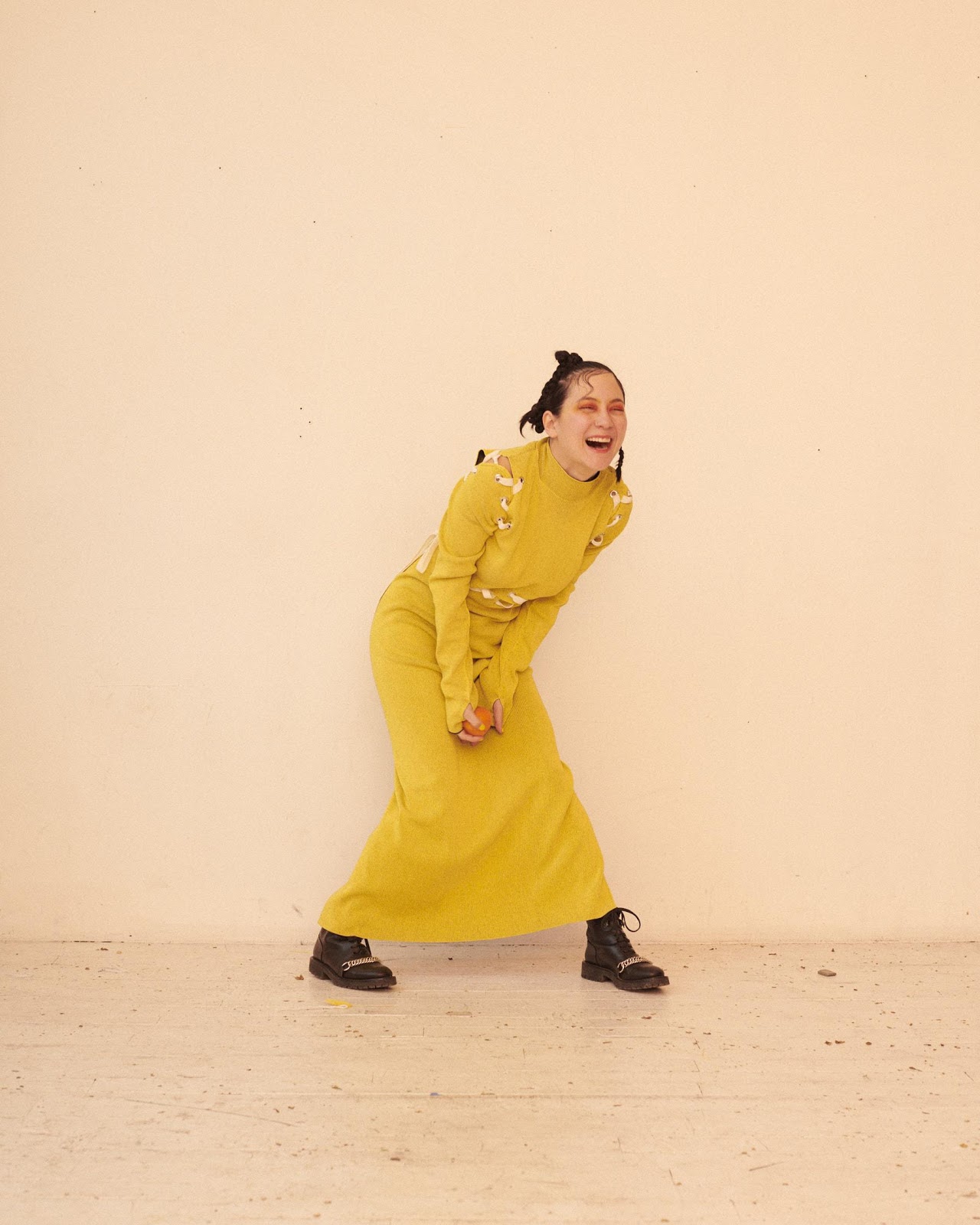 Teks: Daniet Dhaulagiri
Foto: Pete Ash Lee
Setelah merilis single "Be Sweet" dan tampil debut di acara televisi The Tonight Show starring Jimmy Fallon sebagai perkenalan album mendatangnya "Jubilee", Japanese Breakfast—yang merupakan proyek musikal Michelle Zauner—belum lama ini melepas single baru lainnya yang bertajuk "Posing In Bondage" bersamaan dengan video klipnya.
Dalam siaran pers Zauner menjelaskan latar cerita dari trek terbarunya itu, "'Posing in Bondage' is a ballad about loneliness and longing, a song about two people who want so badly to connect but are never quite able to do so. No place felt lonelier than an empty grocery at 1 AM," ucapnya. Ia juga menjelaskan jika video klip yang juga dirilisnya bisa dibilang semacam epilog yang akan menuntun para pendengar menuju single yang akan dikeluarkan Japanese Breakfast selanjutnya.
Di bawah naungan Dead Oceans, album "Jubilee" akan resmi rilis pada 4 Juni mendatang. Berbeda dengan dua album pendahulunya "Psychopomp" dan "Soft Sounds from Another Planet" yang merupakan pergumulannya dengan kesedihan atas kematian sosok ibunya karena penyakit kanker, "Jubilee" merupakan sebuah perayaan waktu yang menghantarkan Michelle Zauner ke dalam era baru di mana ia berupaya untuk mencari kebahagiaan.
"Jubilee" merupakan album yang patut untuk kalian antisipasi, setiap lagu di dalamnya konon akan menunjukkan eksplorasi aspek baru dari sisi musikalitas dan keseniannya. Album tersebut juga berisikan lirik yang paling riil untuk merepresentasikan bagaimana kehidupannya dalam medium lagu. Bahkan beberapa tahun menuju penggarapan album "Jubilee", Zauner secara sungguh-sungguh mempelajari teori dan menekuni piano sebagai upaya untuk meningkatkan kemampuannya sebagai seorang penulis lagu.
"I've never wanted to rest on any laurels. I wanted to push it as far as it could go, inviting more people in and pushing myself as a composer, a producer, and arranger," ucapnya.
Bagi kalian yang ingin memiliki album terbaru Japanese Breakfast yang akan datang, kalian sudah bisa melakukan prapesan dari sekarang. Kalian juga bisa menonton video klip "Posing In Bondage" dengan mengklik tautan di bawah ini: