Warren Hue, Anggota Baru 88rising Asal Indonesia Rilis 'WEST'
Dilengkapi video klip yang disutradarai James Defina dan dibintangi Rich Brian.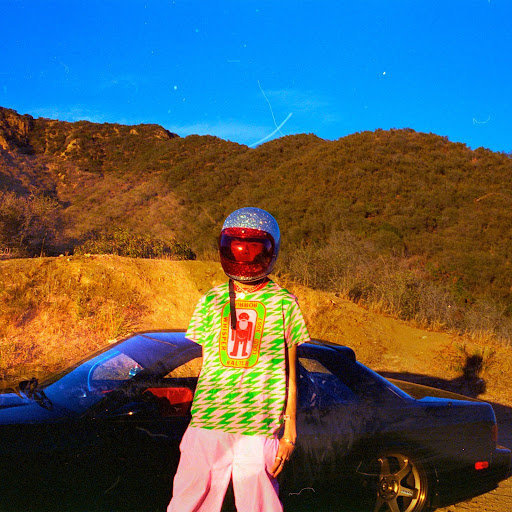 Teks: Deandra Aurellia
Foto: 88rising
Hari ini, rapper, penyanyi, dan produser muda Indonesia yang masih berusia 19 tahun, Warren Hue merilis lagu barunya "WEST" dengan video musik yang menyertai perilisan lagu tersebut lewat 88rising.
Diproduseri oleh 88rising dengan sentuhan Bekon & The Donuts (Kendrick Lamar, SZA, Rich Brian), "WEST" menghipnotis dari nuansa rekaman lawas reel-to-reel yang terasa sangat nostalgia dan mengharukan. MV lagu ini disutradarai oleh James Defina dan menampilkan cameo dari rekan satu label dan kolaboratornya yaitu Rich Brian.
Tentang lagu tersebut, Hue mengatakan "Saya menulis 'WEST' berdasarkan pengalaman saya tinggal di Los Angeles – ini adalah lagu tentang kemajuan dalam karir musik saya. Ini adalah alur jebakan yang menarik dan tidak boleh dianggap terlalu serius – ini dimaksudkan untuk bersenang-senang. Saya terinspirasi oleh artis seperti Drake, Lil Uzi, dan adegan hip-hop 2017. Prosesnya adalah apa yang datang secara alami kepada saya."
Dalam waktu kurang dari setahun, Warren Hue telah berkembang dari musisi lokal menjadi sensasi internasional – tampil menonjol dalam soundtrack Marvel Studios Shang-Chi & The Legend of the Ten Rings, halaman The New York Times, dan dalam dukungan merek dari Samsung dan Microsoft. "WEST" adalah irama kemenangan Warren – dengan riang menikmati gaya hidupnya yang terkenal dengan merek-merek desainer dan pesta-pesta kehidupan West Coast.
Hue muncul awal tahun ini dengan rilisan debutnya dengan perintis kolektif musik Asia 88rising, "omomo punk." Setelah dirilis, lagu tersebut diputar di "New Music Friday" Spotify di 13 negara termasuk AS, Indonesia, dan banyak lagi. Daftar putar tambahan termasuk Apple Music New Music Daily di 11 Market, Fresh Waves, dan New This Week. Pada bulan Mei, Hue merilis "Too Many Tears," singel utama dari album kolaborasi Head in the Clouds yang menampilkan serangkaian artis-artis 88rising.
Perilisan rekaman ini akan diikuti oleh penampilan live debut Hue di 88rising's Head In The Clouds Festival, yang berlangsung pada tanggal 6 dan 7 November di Pasadena di The Rose Bowl, California. Untuk tiket dan informasi lebih lanjut, klik https://hitcfestival.com/.