Pada Bulan Agustus Ini, Festival Musik Akan Kembali Digelar Di Inggris
Inggris akan kembali memberi izin untuk festival musik setelah Selandia Baru.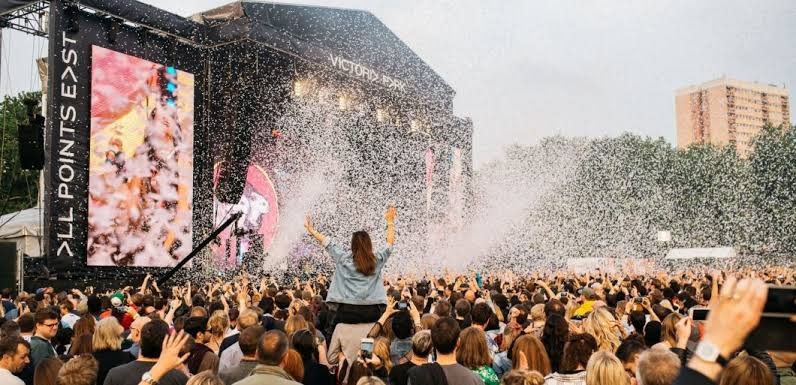 Teks: Rifqi Ramadhan
Foto: Variety/Judas And The Black Messiah
Setelah Selandia Baru, kini warga Inggris sudah bersiap untuk kembali dapat menikmati festival musik. Kabar baik ini datang setelah festival "All Point East (APE) dijadwalkan akan kembali pada bulan Agustus ini setelah pemerintah mengumumkan akan mulai mengangkat peraturan lockdown pada bulan Juni mendatang.
 "Thrilled to finally reveal that All Points East festival will be returning to Victoria Park on the August bank holiday weekend 2021", ucap penyelenggara melalui sebuah statement.
Festival ini sendiri dijadwalkan akan hadir pada tanggal 27 hingga 29 Agustus pada Victoria Parks di London. 
Pengumuman kembalinya festival ini menyusul setelah pemerintah mengumumkan bahwa pemerintah akan mengangkat kebijakan lockdown pada tanggal tanggal 21 Juni. Akan tetapi demi keamanan dan kenyamanan bersama, pemakaian masker dan social distancing masih diwajibkan dalam acara ini.
Selain itu, belum ada line-up yang diumumkan oleh festival ini, namun festival ini berjanji akan mulai mengumumkan penampil dalam waktu dekat ini.