Things We Like: Dari Minggu Ketiga Oktober
Makanan, TV series, hingga musik yang kami sukai.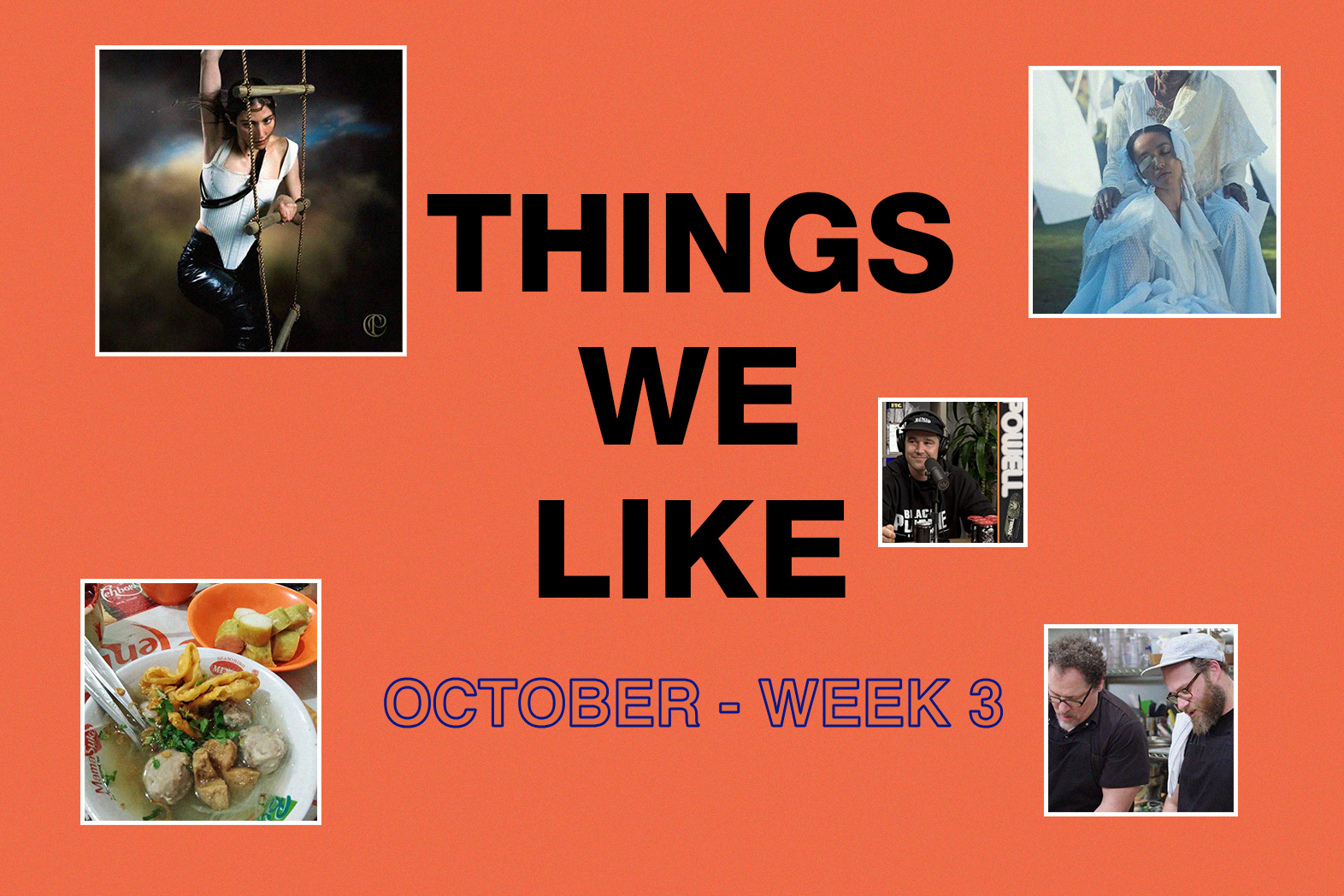 Kembali lagi dengan "Things We Like"! Di dalam program ini, kami mengumpulkan hal-hal yang sedang disukai oleh tim Whiteboard Journal berikut alasannya. Dari bakso terenak di Malang, volume kedua dari tv series masak oleh Jon Favreau, hingga rilisan terbaru dari musisi favorit, berikut adalah "Things We Like" dari minggu ketiga Oktober.
M. HILMI
Managing Editor
What:
Bakso Solo Kidul Pasar
Description:
Pas ke Malang untuk roadshow buku Open Column kemarin, ada satu agenda tambahan yang dicatat jauh-jauh hari, makan bakso terenak di Malang: Bakso Solo Kidul Pasar. Iya, bakso terenak di Malang adalah bakso Solo. Kontradiktif memang, bakso terenak di kota bakso, justru datang dari kota lain. Tapi ini adalah salah satu di antara sedikit kontradiksi hidup yang bisa kita rayakan. So, yeah.
Baksonya legit, kuahnya bening nan segar, bakso gorengnya merekah dan gorengannya terbaik. Makan apa adanya dulu untuk tahu citarasa aslinya. Setelah sendok ketiga atau kelima, coba tambahkan saos merah dan sambal, rasakan bagaimana saos rasa pinggiran (sepertinya ada campuran pepaya di sana) dan sambalnya meningkatkan sensasi rasa ke level berikutnya. Kalo lagi laper, pesan juga lontongnya yang harum dengan aroma daun pisang.
Pesan dua porsi dan tambah es jeruk murninya. Satu porsi makan di tempat, satu lagi kirim ke Como Park, Kemang Timur Raya 998 atas nama Hilmi. Terima kasih.
Bakso Solo Kidul Pasar
Jl. A. Yani No. 57
Malang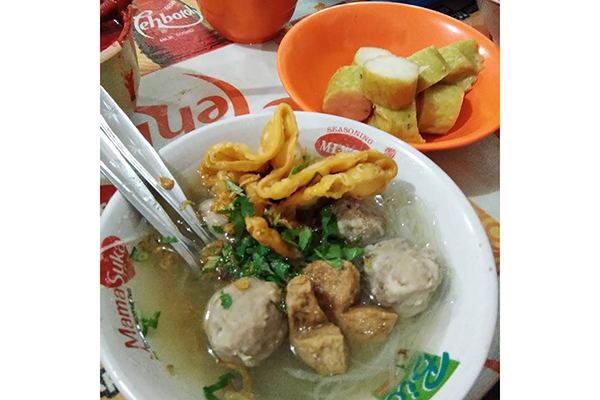 FEBRINA ANINDITA
Editorial Staff
What:
The Chef Show: Volume 2
Description:
Episode 1 bareng Seth Rogen? Sold. Tonton aja sendiri, sebelum tidur. Bentaran kelar. Laper deh.
GHINA HANA SABRINA
Editorial Staff
What:
Pang – Caroline Polachek
Description:
The day has finally come!!! After Chairlift being broken up in 2016 and a series of releases under different monikers (Ramona Lisa & CEP), Caroline Polachek is finally back and ready to be in the forefront again through her newest album "Pang". It's definitely an amalgamation of the sounds we're used to hearing from her, it's symphonic and pastoral, has lots of orchestra, there are elements of auto-tune here and there and sometimes it's weird but it's good! But nevertheless, she's back with a pang (hehe). 
Also, I love how the music video for "So Hot You're Hurting My Feelings" is reminiscent of the awkward "Amanaemonesia" – which is one of the greatest music videos ever.
EMMANUELLA PRIMASTIWI
Editorial Staff
What:
FKA Twigs – home with you 
Description:
So eerie, so BEAUTIFUL, love it. 
SABRINA FARIZKY
Marketing & Sales
What:
Jordan Hoffart | The Nine Club With Chris Roberts
Description:
I have no idea how do I end up watching this 3 hours-long interview, tapi ternyata sangat menikmati nontonnya, bahkan buat gue, SI PAHAM SKATEBOARD. 
All I can say is, Jordan Hoffart is not only great with his tricks, but he is incredibly soundbyte-able. Suatu penyegaran nonton video interview yang ringan, menyenangkan dan actually menarik untuk disimak.