Things We Like: Dari Minggu Ketiga Oktober
Podcast, film hingga komik yang kami sukai.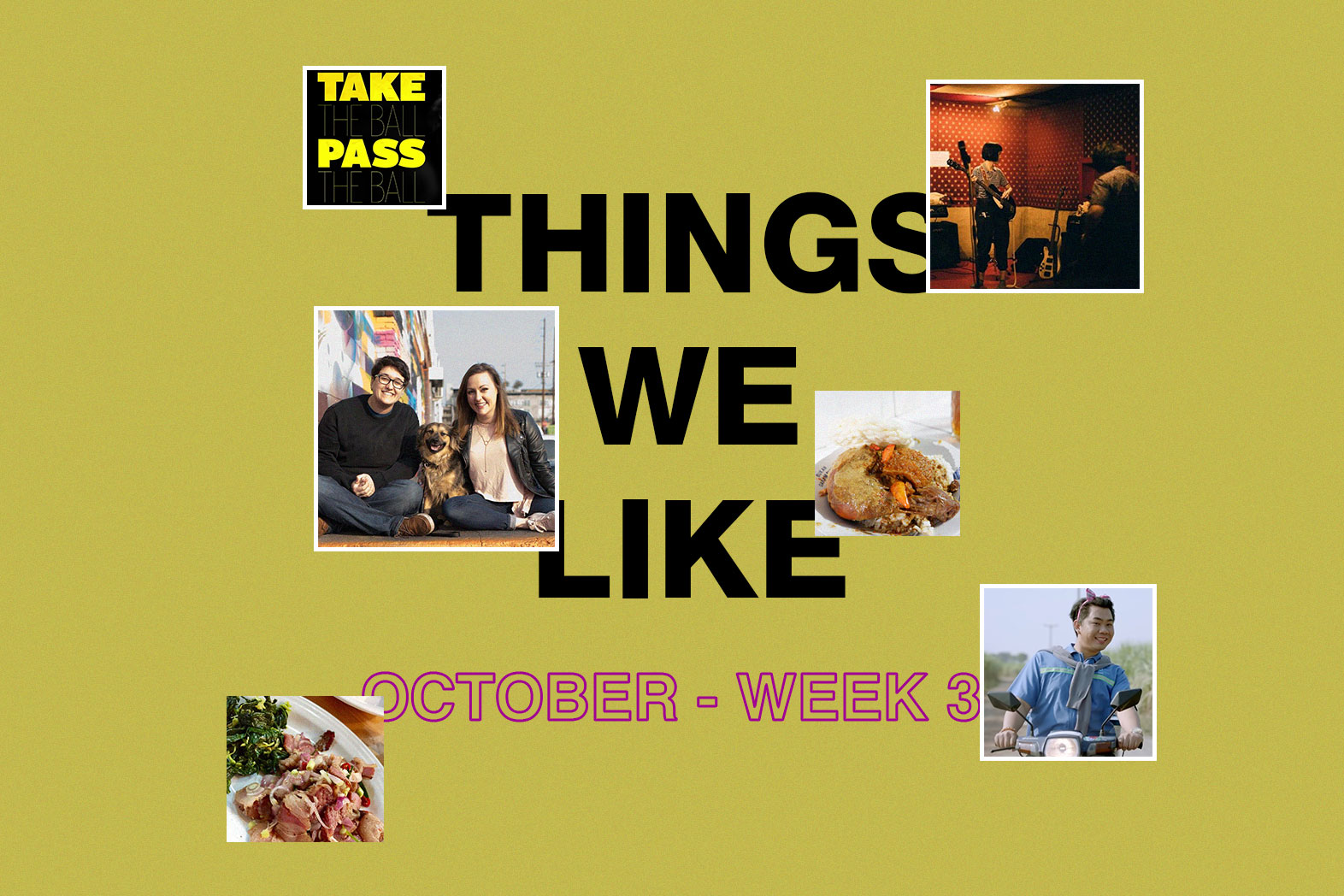 Di edisi terbaru "Things We Like", kami mengumpulkan hal-hal yang sedang disukai oleh tim Whiteboard Journal berikut alasannya. Dari podcast dan TV series yang bertemakan horror, film action thriller besutan salah satu sutradara lokal hingga band yang jarang tampil, berikut adalah "Things We Like" dari minggu ketiga Oktober.
KEN JENIE
Editor
What:
Shintaro Sakamoto & VIDEOTAPEMUSIC – A Night in Bangkok
Description:
I bought this record about a year ago at Jet Set Records in Shimokitazawa, and I finally got to spin it to a crowd yesterday in Aksara Kemang (thanks to Dua Sejoli for inviting me and Mar!). Two of Japan's hip musicians, VIDEOTAPEMUSIC & Shintaro Sakamoto got together for this relaxing ambient pop-song. Check out the teaser below and definitely cop the record if you haven't.
M. HILMI
Managing Editor
What:
Jirapah
Description:
Kemarin, Reno Nismara memberi gelar pada Jirapah sebagai band mitos. Tak salah memang, band ini memang jarang tampil. Tapi belakangan sebenarnya kita sedang merancang sesuatu untuk band ini. Beberapa di antaranya adalah musik yang ditampilkan saat manggung di Archipelago Festival kemarin. Semoga awal tahun depan ada bukti konkrit yang bisa menjadi antitesis bagi gelar mitos ini.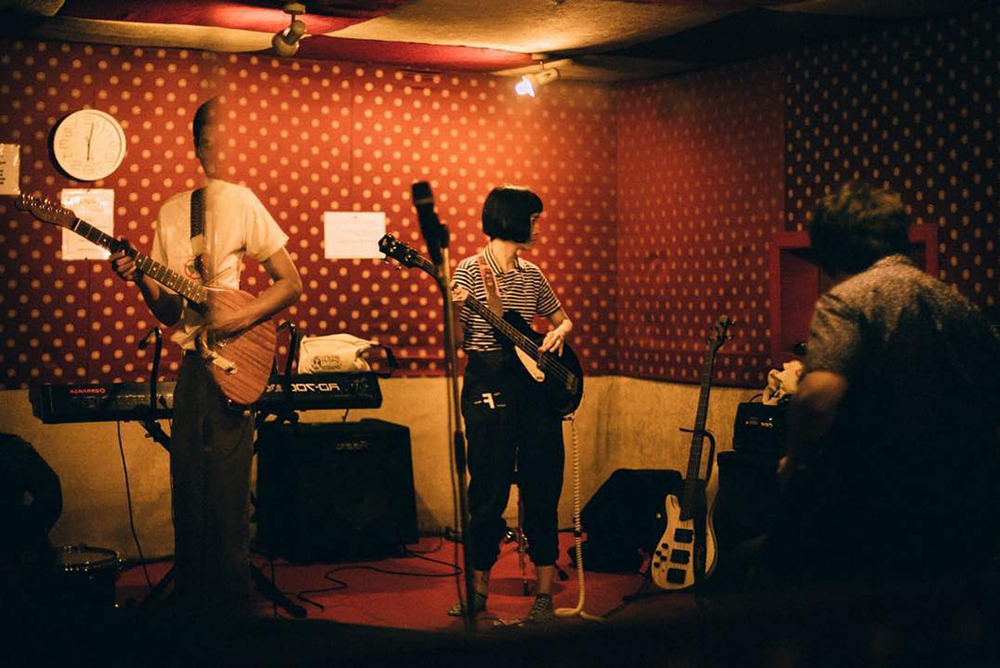 FEBRINA ANINDITA
Editorial Staff
What:
Gudeg Bromo, Yogyakarta
Description:
Pertama kali dibawa ke Gudeg Bromo sama Mba Galuh karena lapar di waktu malam. Konon antrean panjang, tapi ternyata pas ke sana sekitar jam 11 malam, biasa saja. Katanya jam bukanya pas jam dugem. Cocok sih rasanya buat yang kelar dugem, manis, pedas, gurih. Kalau ke sana coba pesan pakai ayam suwir, telur ditambah tempe gorengnya 2. Minum es teh manis. Enak banget. Mentok. Ah jadi mau cuti lagi.
AMELIA VINDY
Editorial Staff
What:
Se'i Sapi Kokasikka
Description:
Berhubung lagi sering bolak balik Kemang – Pasar Santa beberapa minggu terakhir, gue jadi lumayan sering pesen makan siang atau malam di Se'i Sapi Kokasikka atas rekomendasi teman gue. Meskipun secara porsi dan rasa nggak senampol Se'i Sapi Lamalera, Bandung, tapi boleh lah jadi penghantar rasa rindu.
Rekomendasi menu: Se'i Daging + sambal matah atau Se'i Lidah + sambal luwat.
You're welcome.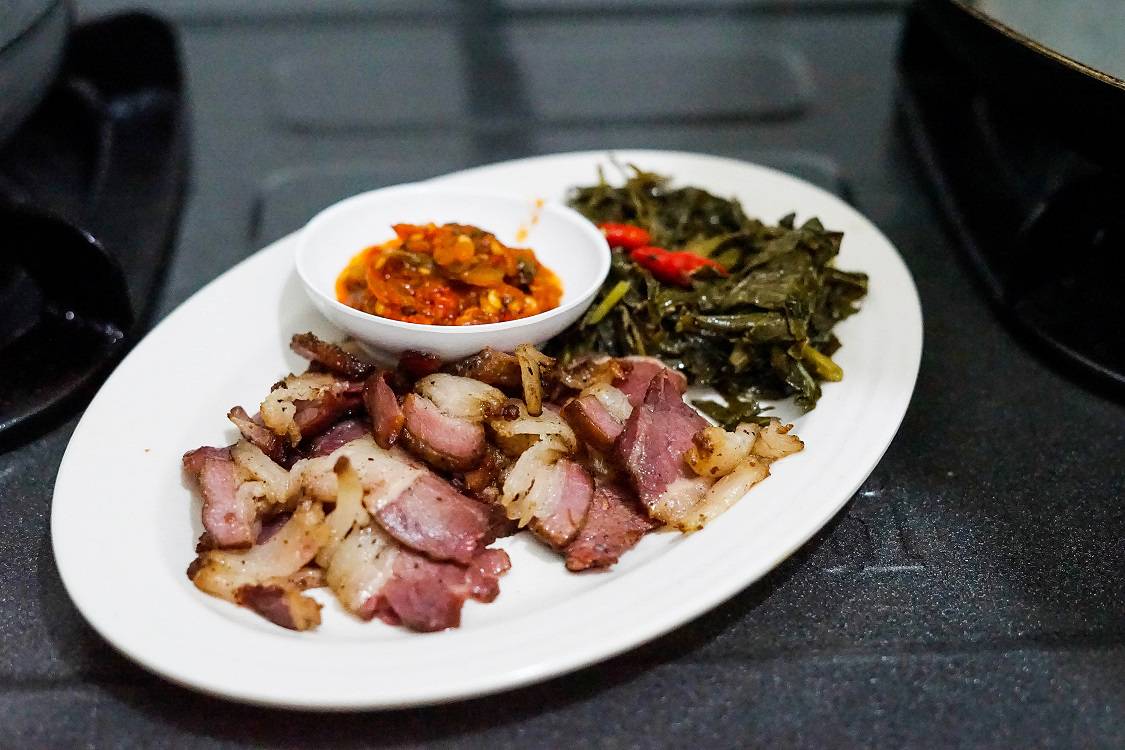 GHINA HANA SABRINA
Editorial Staff
What:
Haunting of Hill House Ep. 6
Description:
Dived into this series with no expectations maybe because I knew about it from a LADbible article. But damn this is a really good horror show. It doesn't rely solely on jumpscares, but it's really good at building suspense which keeps you constantly on edge while also curious on what's happening next. I'm not going to tell you about the story because it's hella complicated, but if you do watch the series, keep an eye on episode 6 because that episode itself might be the series' best – filled with a 17-minute tracking shot that essentially shows a family falling apart in front of a dead family member.
EMMANUELLA PRIMASTIWI
Editorial Staff
What:
Mo-Mo Paradise
Description:
Buat yang pada suka suki/shabu-shabu, this place is worth a try. Kuah spicy misonya enak banget, lebih enak dari Shaburi. Go on a weeknight and you won't have to queue for days. Selamat Nyabu! xx
JANUAR KRISTIANTO
Heart Attack
What:
Take the Ball, Pass the Ball Documentary Trailer (2018)
Description:
Nama Pep Guardiola pastinya sudah tidak asing lagi di panggung sepakbola dunia, masa keemasannya di Barcelona menjadi sebuah era definitif lewat berbagai titel yang diraihnya selama kurun waktu 4 tahun (2008-2012). Dibawah asuhannya, mimpi dan visi Johan Cruyff menjelma menjadi momentum sukses dan titik-titik tertinggi pencapaian klub Catalan ini. Cerita Pep akan dikemas dalam suguhan dokumenter berjudul "Take the Ball, Pass the Ball" yang akan dirilis pada 9 November 2018. Absolute legend.
CLARISSA AMABEL
Art Director
What:
Articles of Interest series from 99% Invisible
Description:
Tim podcast 99% Invisible baru aja bikin 6 episode khusus berjudul "Articles of Interest", di mana Avery Trufelman menyelidiki cerita di balik apa yang kita kenakan. Mulai dari sejarahnya, makna politisnya, sampai ke cerita personal tentang pakaian anak-anak, motif plaid, dan episode favorit gue: kemeja Hawaii.
Sekarang di Jakarta kita pake Hawaiian shirts supaya resort-chic, dan semua brand bikin versinya sendiri. Tapi gue baru tahu bahwa Aloha shirt (istilah resminya) ini terinspirasi dari kimono Jepang dan menjadi semacam respon rakyat Hawaii terhadap kolonisasi Amerika–it's like saying, "Resist! But make it fashion." You know I'm all for it.
Listen to the podcast here.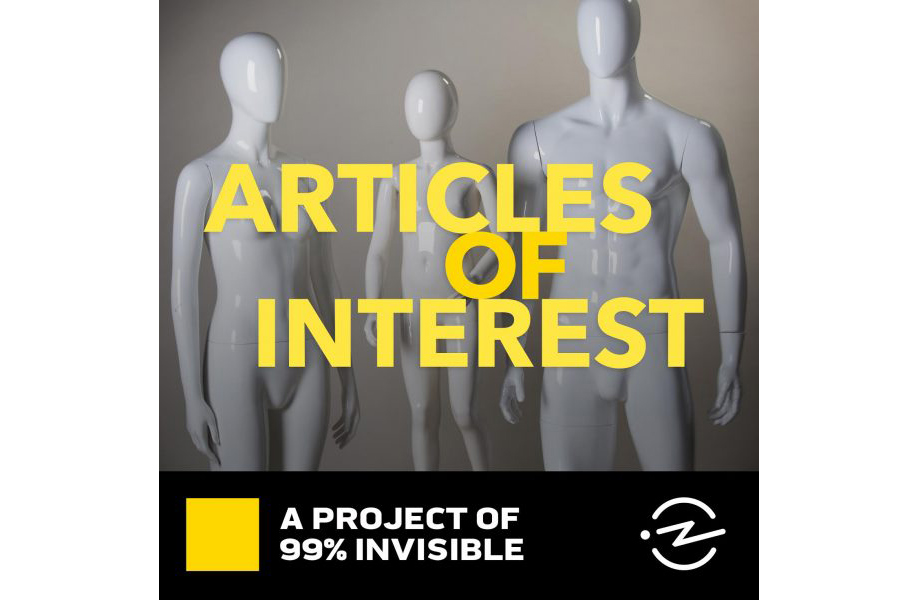 ENRICO EMMANUEL
Graphic Designer
What:
Tomba 2
Description:
Dulu waktu SD sempat ketagihan main game ini, karena cukup bikin muter otak, tapi diimbangin dengan grafis yang lucu dan action yang seru. Namun sayang nya CD nya udah keburu baret sebelum gamenya tamat :'). Sekarang gw bisa main game ini lagi lewat emulator tanpa takut CD nya baret lagi!
VINCENT WIDJAJA
Graphic Designer
What:
Gang Gang Dance – Lotus [from 'Kazuashita' album, 2018]
Description:
Dreamy song makes one imagines oneself immersing in a warm bath in an outer space bathroom, while looking at the surreal, cosmic scenery through the ceiling window, and, chanting this:

He ya hey ya heya
Hey ya heya hey ya
Heya heya he ya

A boy can dream.
A boy can dream.
DILA F. HASAN
Graphic Designer
What:
And That's Why We Drink – podcast
Description:
Hai sobat (yha sok asik) pencinta cerita-cerita misteri dan horor, kembali lagi di things i like this week! Beberapa minggu lalu gue sempet mengulas podcast yang berjudul "Lets not meet" yang isinya tentang cerita-cerita aneh kelakuan manusia, well…apparently gue udah tamat semua episodes sampai yang terbaru. Kali ini podcast yang gue dengerin lebih tentang campuran misteri hantu dan konspirasi manusia dari mulai bell witch story, winchester mystery house, robert the doll sampai unsolved cases seperti black dahlia, bikin merinding deh! Diceritakan oleh 2 perempuan yang ditemani dengan minuman kesukaan mereka (boxed wine and milkshake), jangan dengerin ini pas lagi kerja ya (hehe). Enjoy!
SABRINA FARIZKY
Marketing & Sales
What:
Would You like to See the House?
Description:
Selama ini selalu cuma numpang baca di Kinokuniya PS, dan akhirnya kemarin dibeliin sama kakak Saya sebagai hadiah ulang tahun. Buku setebal 224 halaman ini memperlihatkan isi rumah Lorraine Kirke, interior designer asal AS, yang dipenuhi dengan furnitur antik dan color palette yang bold. Selain itu, buku ini juga diisi dengan commentary dari teman-teman terdekat Lorraine, seperti Lena Dunham, Julianne Moore, serta foreword dari Mariska Hargitay.
Kalau tertarik mau beli juga, bisa ke Kinokuniya PS atau klik disini.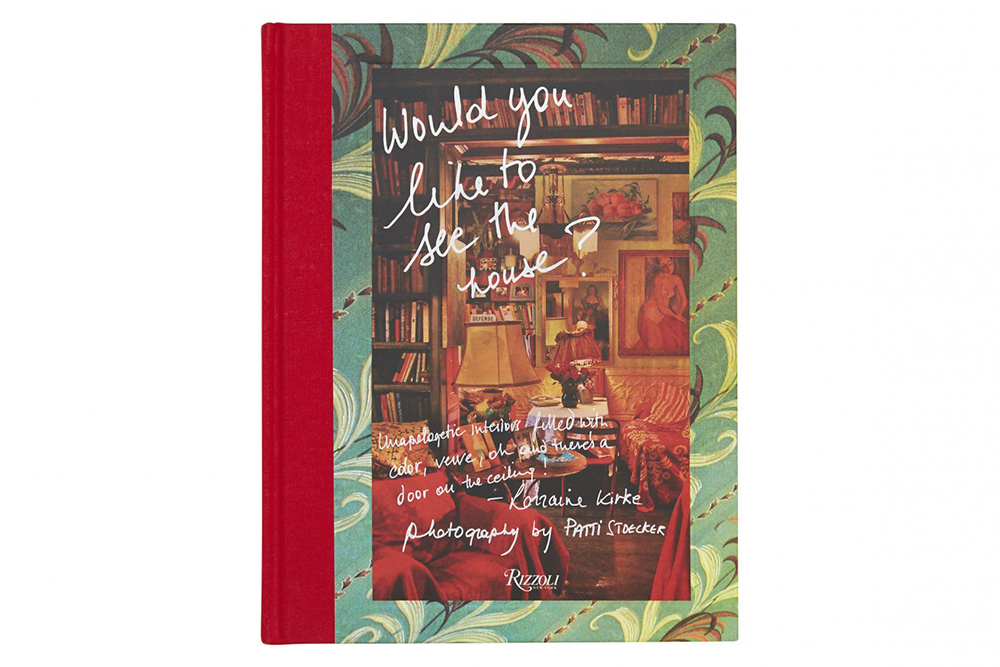 ADYTHIA UTAMA
Videographer
What:
Daredevil Season 3
Description:
Nasib Daredevil dikancah series Netflix cukup beruntung dibandingkan Iron Fist dan Luke Cage yang di cancel untuk season 3 nya. Saya baru nonton 3 episode, cukup seru lah.
RANDY RAIS
Sutradara
What:
Alma [The Night Comes for Us (2018)]
Description:
Oh Ya Tuhan yang maha pengasih lagi maha penyayang, Maaan…Alma Man… Dian Sastro's hawtness in that short hair circa 2017 perfectly characterized into some hawt assasin/femme fatale(ity), a legal Mathilda for you pervs.
IMHO, The Night Comes for Us (2018) ok ok saja, film laga namun kurang "greget" dengan dialog yang aneh….kecuali ALMA !!! Dan juga scene ribut antara Alma, Elena dan The Operator, I gave that fight sequence a 24 out of 10!
Alma, Elena, The Operator & Sniper Girl mesti dibuat Spin-off sendiri sih ini, Change.org?
Viva La Femme ! ☮
MAR GALO
Bamboo Twist
What:
Hilarious Heartwarming Thai Commercial Promotes Human Dignity
Description:
As a long-time sucker for sad and touching Thai ads, once every so often, I'd get sucked back into this side of YouTube. Found this gem and my heart was warmed! Especially in recent time when judgement passes heavily upon fellow who are deemed 'different'.