Things We Like: Dari Minggu Terakhir Juli
Musik, series hingga YouTube Channel yang kami sukai.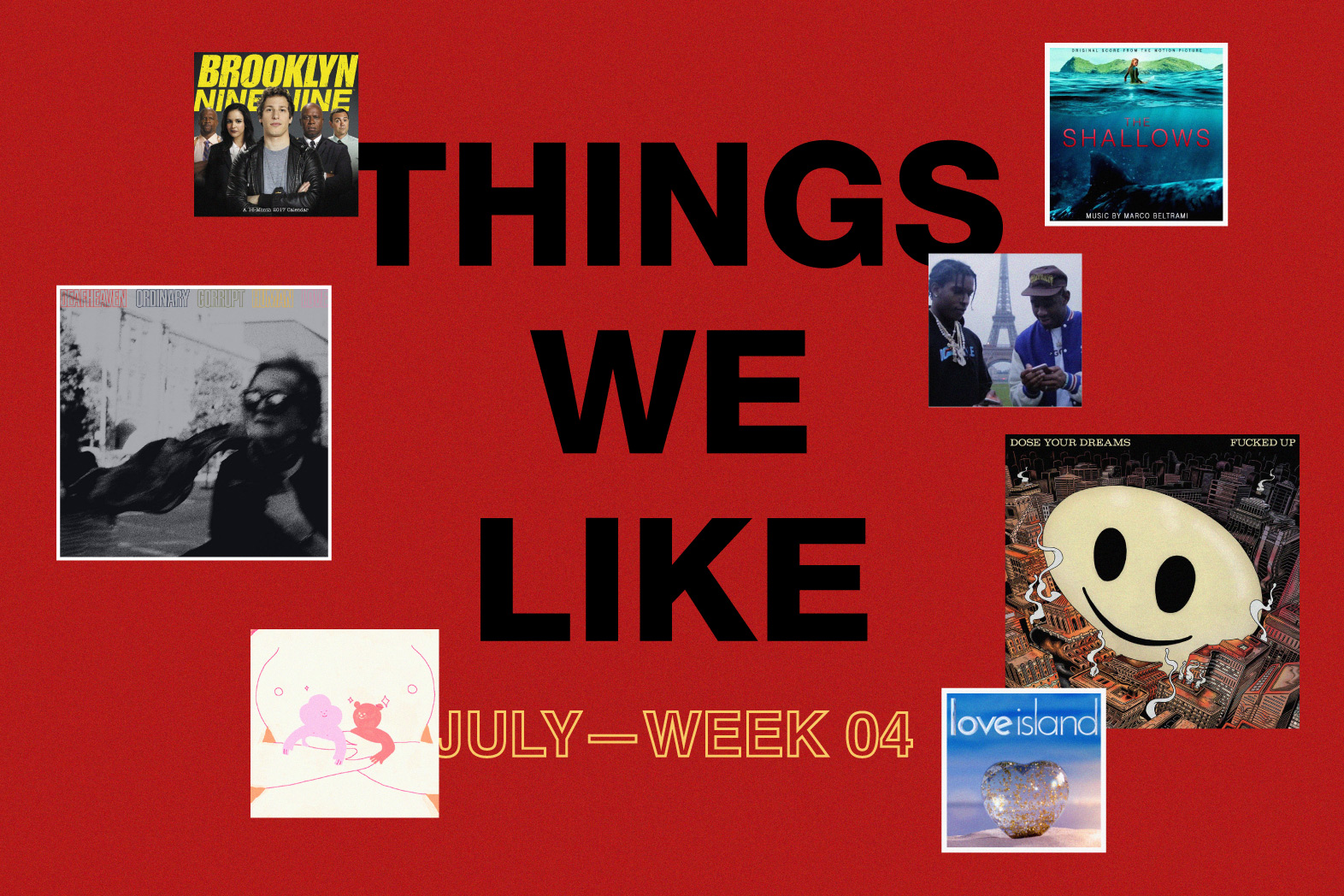 Di edisi terbaru "Things We Like", kami mengumpulkan hal-hal yang sedang disukai oleh tim Whiteboard Journal berikut alasannya. Dari video animasi tentang the art of soothing, stand-up comedy mengenai pernikahan dan motherhood, akun Instagram berisi dog memes hingga kolaborasi antara dua rapper berpengaruh, berikut adalah "Things We Like" dari minggu terakhir Juli.
KEN JENIE
Editor
What:
Knobs (YouTube Music Demo Channel)
Description:
We are currently in the golden age of boutique music gear with many builders producing a dizzying amount of high-quality instrument and accessories. If you're a musician looking for that perfect "sound," you probably have spent time exploring YouTube looking at the product reviews, and will usually find a guy playing his instrument (usually bluesy rock riffs) while explaining the features of whatever-it-may-be. This is understandably the standard of instrument reviews – providing a baseline understanding of whatever gear you will want to adapt to your style of playing.
Knobs takes a slightly different visual approach to music gear reviews. All you see is the instrument (usually some sort of synth or pedal) on the screen, and as Knobs dig into the product's features you are treated to a visually stimulating combination of a text narrative and simple stop motion-ed backgrounds. Knobs demos leans more towards ambient music, so it's probably not everybody's cup of tea, but it definitely provides a refreshing approach on product reviews that other reviewers can take note of.
Check out this review of Red Panda's delay/pitch shifter Particle pedal to see what I mean. Enjoy!
M. HILMI
Managing Editor
What:
Deafheaven – "Ordinary Corrupt Human Love"
Description:
Anthony Fantano (The Needle Drop) mengkritik album ini karena penggunaan spoken words dan isian tipikal post-rock yang tidak inventif nan klise. Tapi – mengutip Mas Budi Warsito – bukankah klise itu adalah adalah justru hal-hal yang sudah teruji kebenarannya? Dalam hal ini, dua lagu pertama di album ini "You Without End" (kurang basi apalagi judul ini?) dan "Honeycomb" adalah klise-klise yang saya syukuri. Di dalamnya ada geram sekaligus tenang yang sedang saya cari. Walaupun memang di luar dua lagu itu, saya kurang begitu menikmati.
FEBRINA ANINDITA
Editorial Staff
What:
Owen Gray
Description:
Obsessed! This performer explored BDSM firstly because he was curious and willing to learn what the mind could feel by stimulating the body in different ways. But, note this, he approached it purely from physical sensation, that's why he has huge scarification on his chest.. Hot. Damn. You'll need VPN to see it, though.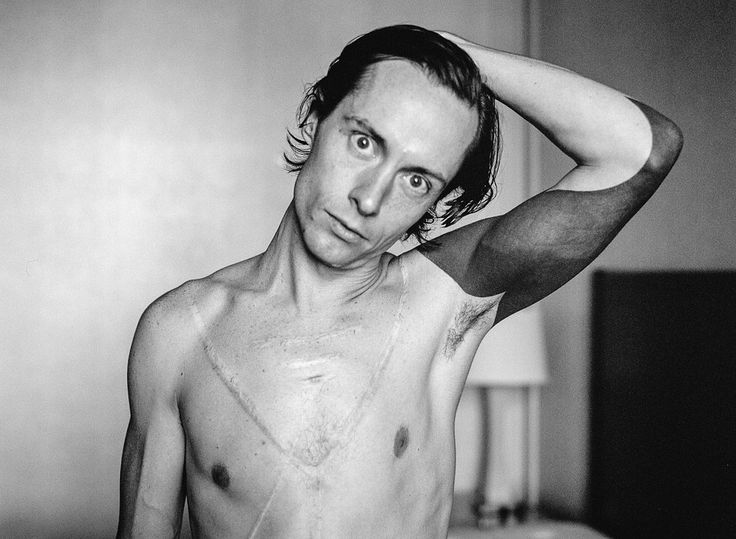 GHINA HANA SABRINA
Editorial Staff
What:
Brooklyn 99 – TV Series
Description:
This show is indeed the most important cop show. Ever. Everything about this show is A+. It's also one of those shows that I would watch when I just want to laugh out loud without having to think, and that's what I've been doing the past week. THANKS GINA LINETTI & FRIENDS
EMMANUELLA PRIMASTIWI
Editorial Staff
What:
LOVE ISLAND
Description:
If you like trash tv and dry british humor this is THE SHOW FOR YOU. Hot singles are put in an island to find love and possibly win £50,000. Not the brightest bunch but such a laugh during stressful times. I'm actually invested in their lives now, I need help.
AMELIA VINDY
Editorial Staff
What:
The School of Life – "How to Soothe Ourselves and Others"
Description:
I think you need this. Salah satu topik favorit dengan animasi cute dan colorful yang dibuat oleh salah satu emerging artist asal London, Caitlin McCarthy. It's very visually eye pleasing guys!
JANUAR KRISTIANTO
Heart Attack
What:
Fucked Up – "Dose Your Dreams"
Description:
Dibekali gaya musik & diksi yang unik, band asal Toronto ini kembali mengeluarkan single teranyar "Raise Your Voice Joyce" yang dicatut dari 2xLP konseptual mereka "Dose Your Dreams". Dalam lagu ini terdengar vokal khas Pink Eyes saling bersaut-sautan dengan chorus manis lewat balutan riff catchy bernuansa synth di background yang ditutup epik dengan solo sax di bagian akhir lagu. Saya cuman punya satu kata untuk Fucked Up: Majestic.
CLARISSA AMABEL
Art Director
What:
@doggosdoingthings
Description:
I'm a simple lady. I like dogs (they are the bestest) and I like memes. What do I like most? DOG MEMES!!!!!! There aren't a lot of layers in these ones but they are deeeelightful.
ENRICO EMMANUEL
Graphic Designer
What:
Rambalac – Japan video walks
Description:
Do you love Japan? Well if you're longing to visit this country so much, or craving for more trip to this country, try this Japan video walks series. A 50 – 120 minutes 4K video of first-person camera view, without unnecessary editing or narration on the background, only a pure sight of Japan. It's calming and addicting at the same time, a lazy trip for couch potatoes! :))
VINCENT WIDJAJA
Graphic Designer
What:
The Shallows [2016] OST – Nancy's Speech
Description:
A poignant track by Marco Beltrami to conclude this 2016 shark-thriller movie. It beautifully paints the conclusion of Nancy's (lead character) story whose resilience to survive has also finally made her to come to terms with her mother's death. Headphones/earphones on is recommended, with a Kleenex or 'Nice' tissue on the side. Not kidding. Happy Shark Week!
DILA F. HASAN
Graphic Designer
What:
Kevin Hart's – Laugh at My Pain Stand Up Comedy
Description:
Basically, dia ceritain tentang masa lalu dia dan hidup dia sekarang dengan gimmick-gimmick dia yang keterlaluan full-on stamina. All in all, jangan nonton ini pas kalian mau tidur, pasti susah. Painfully hilarious. Enough said.
SABRINA FARIZKY
Marketing & Sales
What:
Tyler, The Creator and A$AP Rocky – "Potato Salad"
Description:
Tyler, The Creator and A$AP Rocky have just dropped a new song entitled "Potato Salad", where they rap over Monica's song "Knock Knock". Filmed in Paris, the new short arrives as part of Rocky's AWGE DVD Vol. 3 and ends with the announcement of a forthcoming WANGSAP collaboration.
ADYTHIA UTAMA
Videografer
What:
Orange Is The New Black Season 6 (Netflix)
Description:
Meskipun kata temen udah ga jaman tapi saya terlanjur ngikutin dari season 1. Di season 6 ini lokasi penjaranya pindah dan banyak karakter baru.
MAR GALO
BAMBOO TWIST
What:
Ali Wong: Hard Knock Wife
Description:
As a slave to Netflix, one should not miss this golden stand-up from the woman who wrote the script for "Fresh Off The Boat". Crass, unapologetic, she candidly talked about breastfeeding, sex, motherhood, and marriage. Relatable for everyone who doesn't get offended easily.