Serial "Euphoria" Dinobatkan sebagai 'Most Tweeted About Show in The Last Decade"
Menurut Twitter, laman media sosial tersebut berhasil menampung sejumlah 30 juta tweet tentang serial 'Euphoria' sejak bulan Januari 2022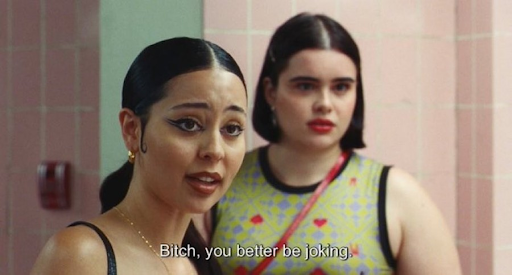 Teks: Titania Celestine
Photo: Cosmopolitan
Koleksi meme mengikuti tayangan episode mingguan serial HBO "Euphoria" telah membanjiri ranah media sosial Twitter setiap minggunya, sehingga Twitter menyatakan bahwa acara tersebut menjadi 'the most tweeted about show in the last decade'. 
Menurut Twitter, laman media sosial tersebut berhasil menampung sejumlah 30 juta tweet tentang serial "Euphoria" sejak bulan Januari 2022, mengikuti rilis season kedua acara tersebut. 
Twitter juga melaporkan dari sekian banyak tweet  mengenai "Euphoria", unggahan dari kelompok pengguna didominasi dengan meme yang berhubungan dengan kebencian 'dunia' terhadap karakter Nate Jacobs (diperankan oleh Jacob Elordi), dan candaan serta keberpihakan pada down spiralling relationship antara kedua sahabat, Cassie (diperankan Sydney Sweeney) dan Maddy (diperankan Alexa Demie). 
Team Maddie https://t.co/RllDKrrHZR

— Jack Harlow (@jackharlow) February 14, 2022
Budaya meme memang menjadi salah satu kontributor terbesar dalam hype train sebuah acara serial, seperti halnya dengan hype yang menyelimuti "Squid Game", "Ozark", dan "Stranger Things". Namun, berbeda dengan serial "Euphoria", biasanya meme-hype train yang mengikuti sebuah acara tidak bersifat berkelanjutan, tetapi berakhir setelah warganet menyelesaikan proses binge-watch mereka. 
I have a second hand embarrassment problem so watching stuff like this makes me really viscerally affected 😩😩😩😩😩

— h (@halsey) February 21, 2022
Dengan "Euphoria" yang berhasil menjadi trending topic setiap minggunya, beberapa artis telah turut mengikuti hype train serial tersebut, termasuk Drake, Halsey, Ella Mai, Jack Harlow, dan Kid Cudi.