Untuk Menghormati Roy Hargrove, Erykah Badu Merilis Mix Serta Lagu Baru
Apakah Erykah Badu akan merilis lebih banyak materi baru dalam waktu dekat?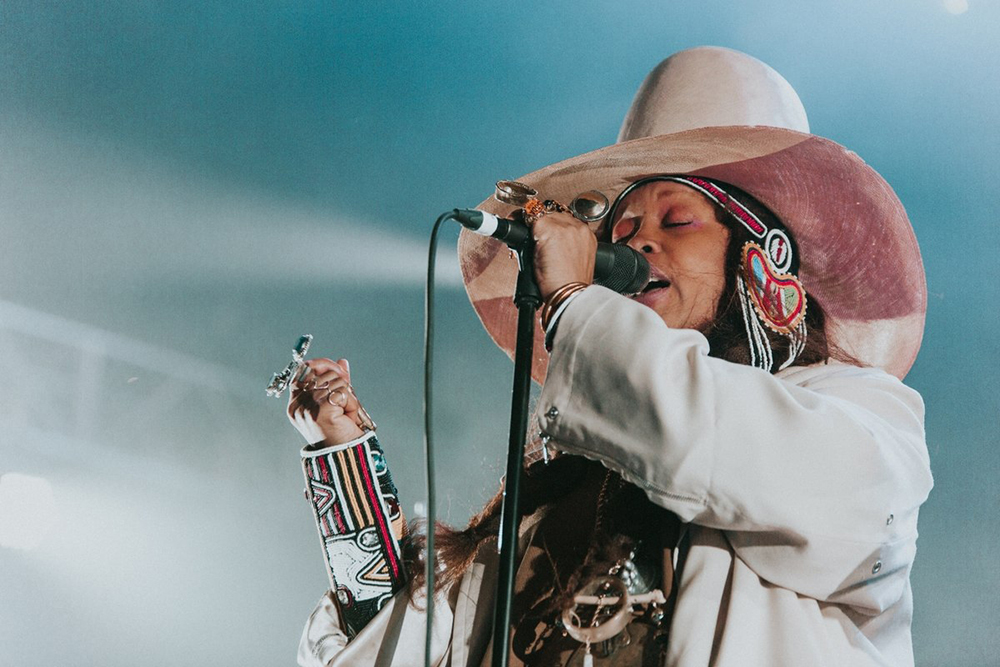 Foto: Willamette Week
Queen of neo soul, Erykah Badu, baru saja merilis mix untuk mix series "Sound of Color" dari stasiun radio asal London, NTS. Berdurasi 2 jam, mix yang dinamai "The Sound Of Green" didedikasikan untuk pemain terompet jazz legendaris, Roy Hargrove yang tutup usia di akhir pekan lalu. Terlebih lagi, kejutannya pun tidak berhenti di situ saja karena di tengah-tengah mix, Badu menyelipkan sebuah trek baru.
Untuk trek tersebut, Badu berkolaborasi dengan the Cannabinoids, band asal Dallas yang juga merupakan kolaborator reguler untuk beberapa tahun belakangan ini. Walau belum diberi judul, trek ini didominasi dengan suara khas Badu yang diiringi oleh lantunan piano bernuansa jazz dan percussion yang minimal. Liriknya pun sederhana namun straightforward seperti, "Money can't buy me love, but it can keep me in some fresh shit".
Setelah melewati 3 tahun tanpa rilisan baru, Erykah Badu akhirnya mengejutkan para penggemarnya dengan trek tersebut. Walaupun bukan dalam format single dan terkesan hanya sebuah teaser, rilisan tersebut nampaknya menjadi suatu langkah untuk menunjukkan bahwa Badu akan merilis lebih banyak materi baru di waktu dekat.