Urban Playground with Samuel Tsang
Ranti Ekaputri (R) talks to Samuel Tsang (S).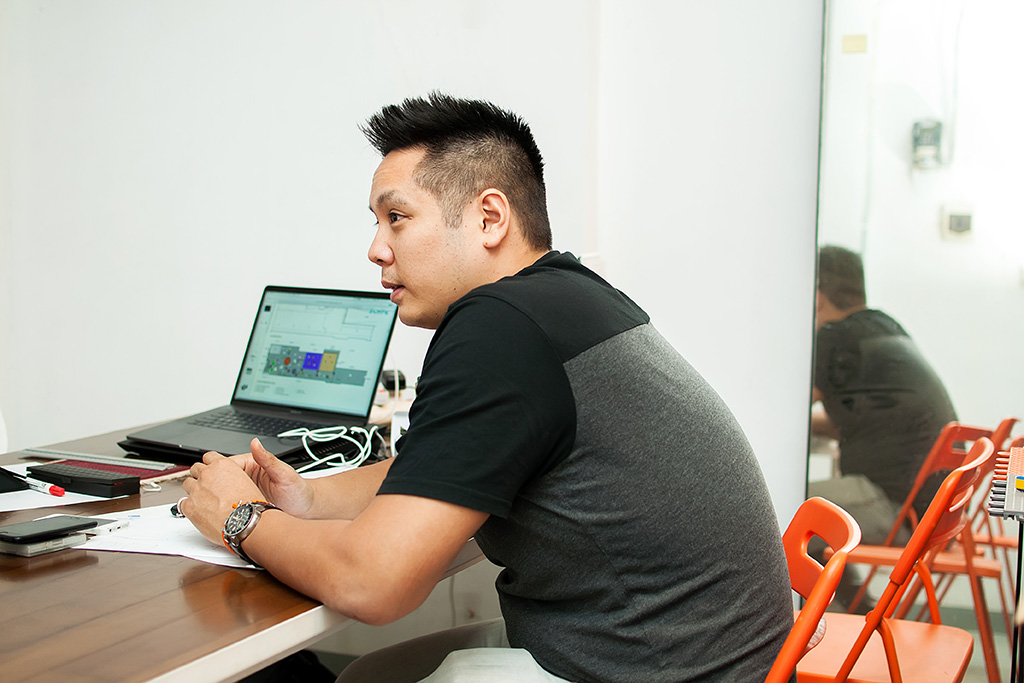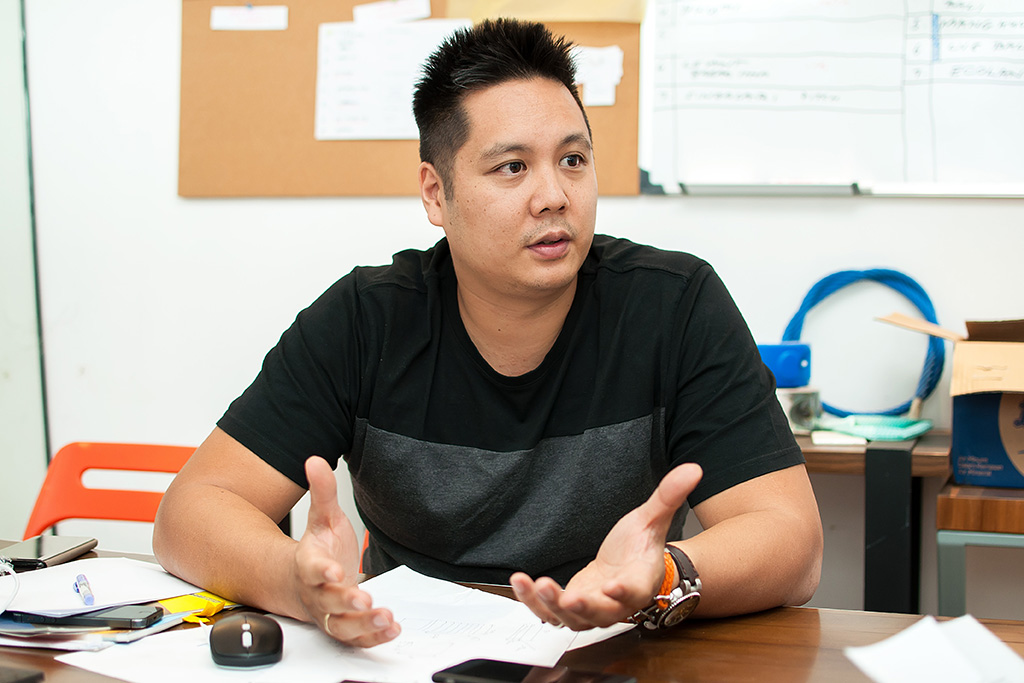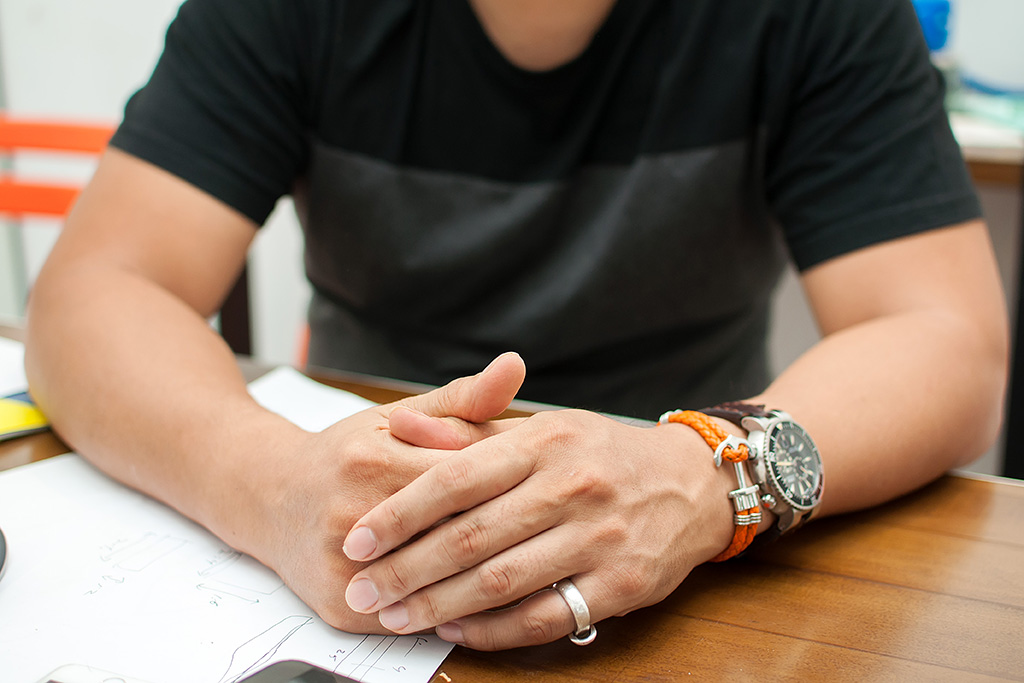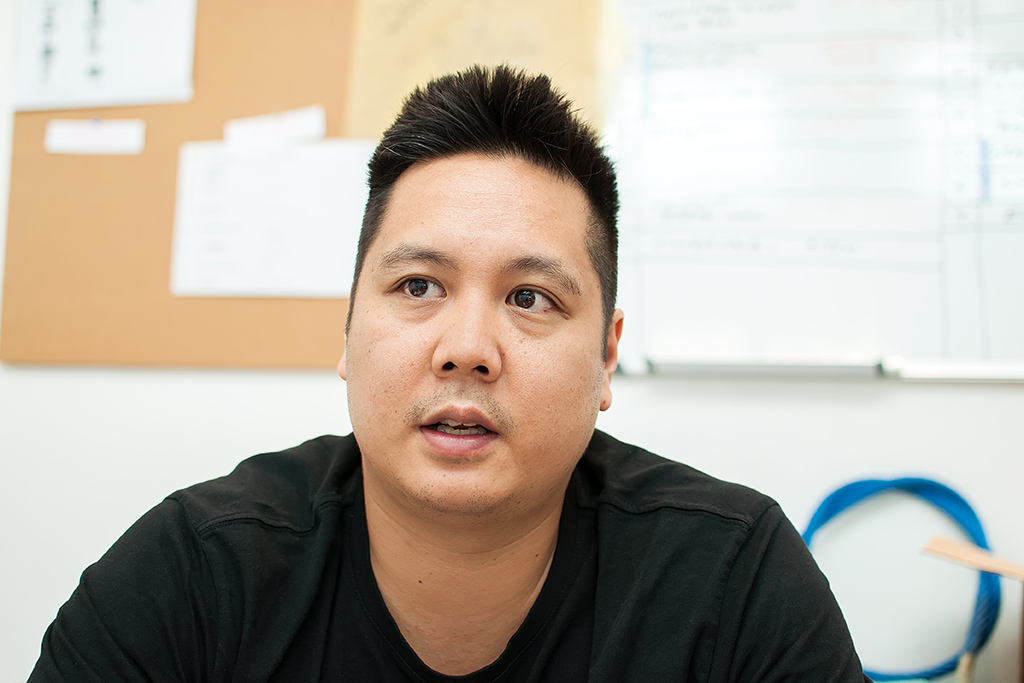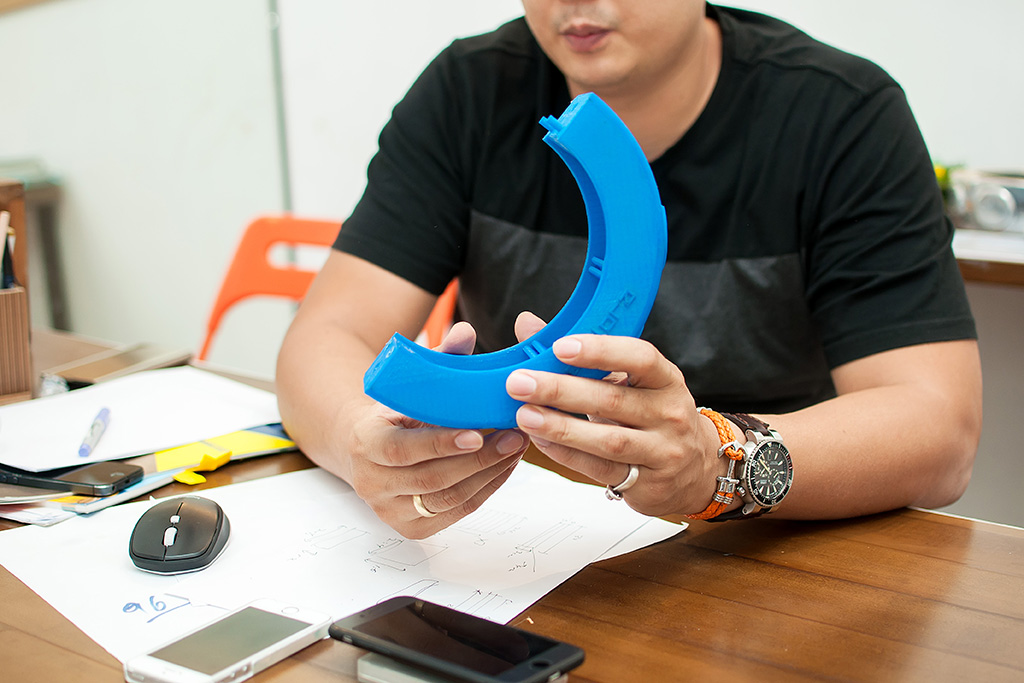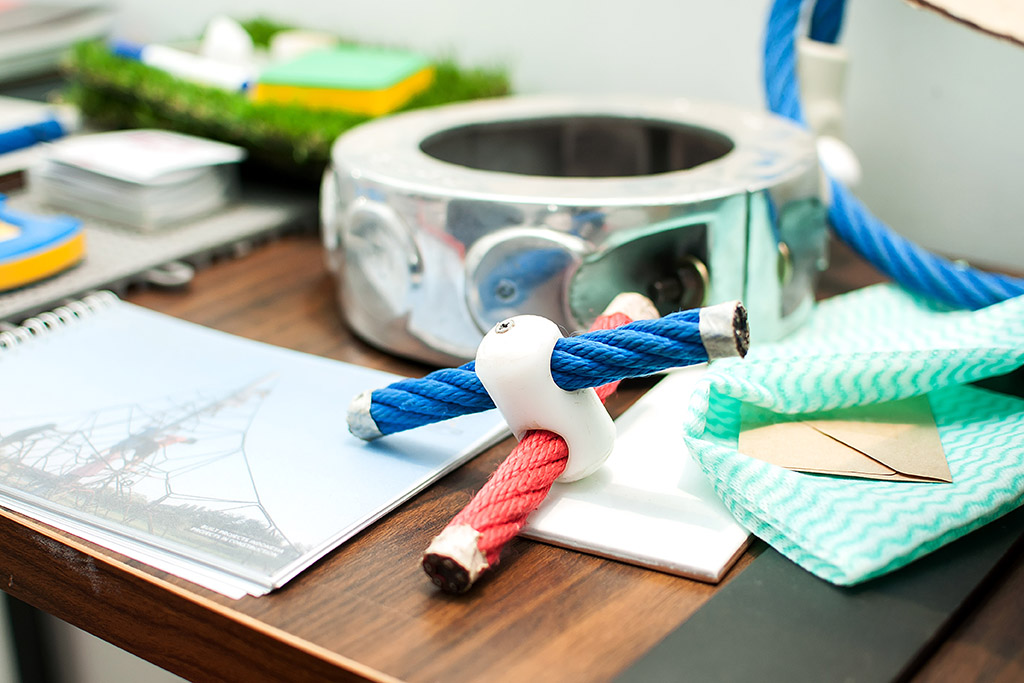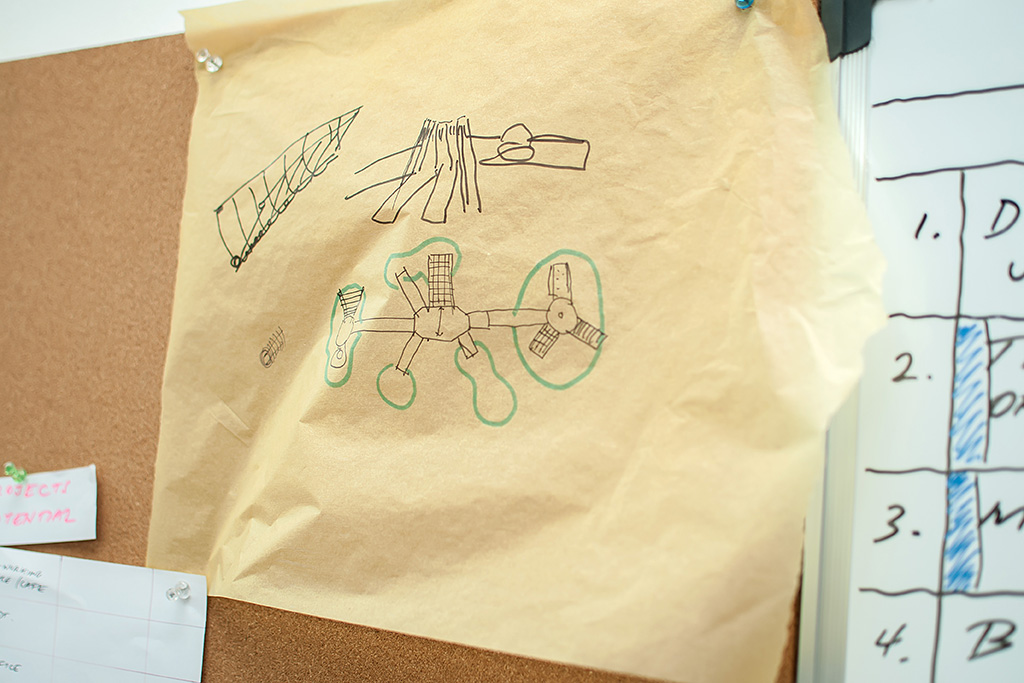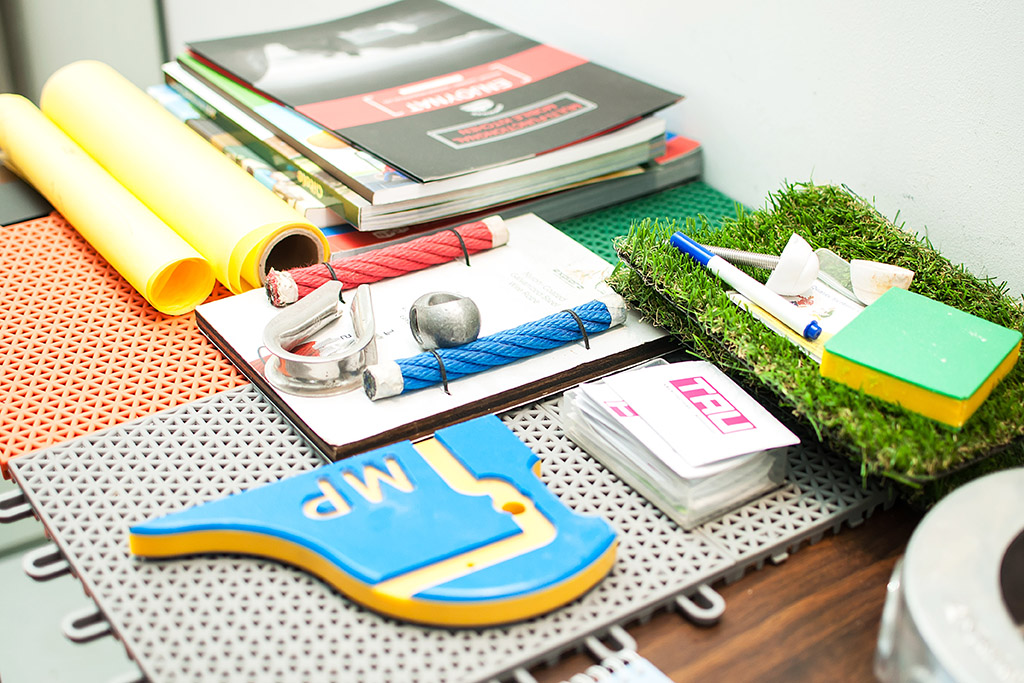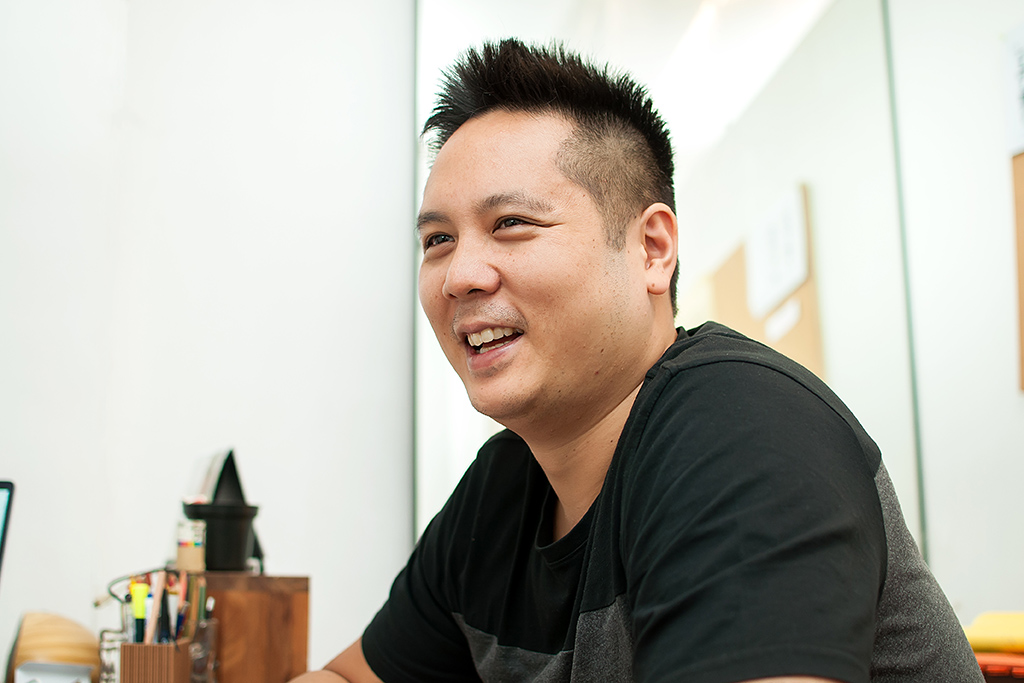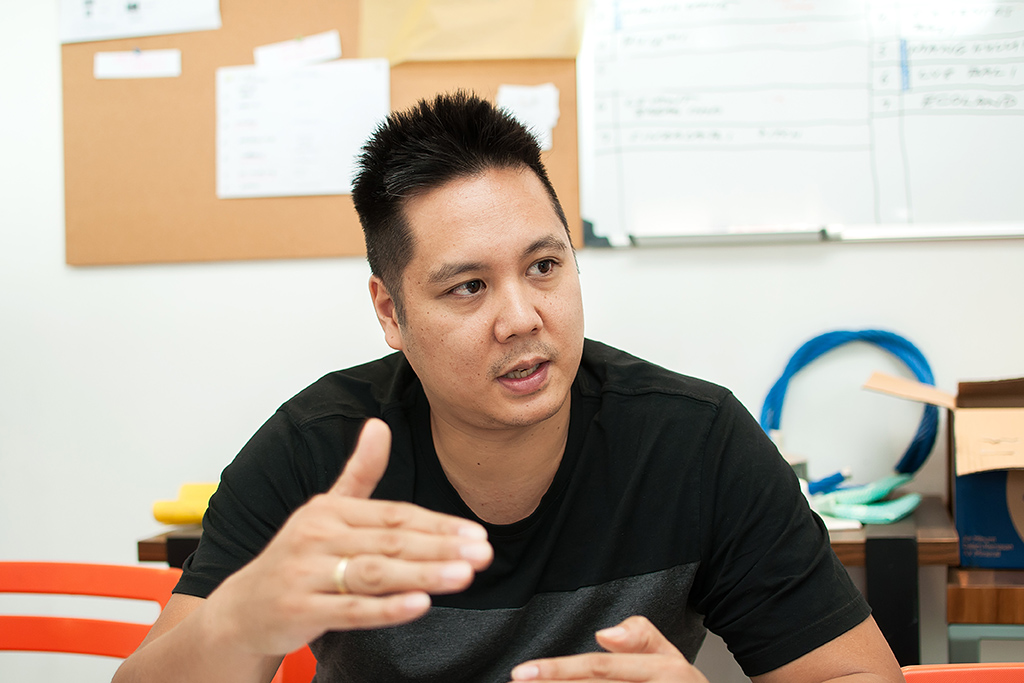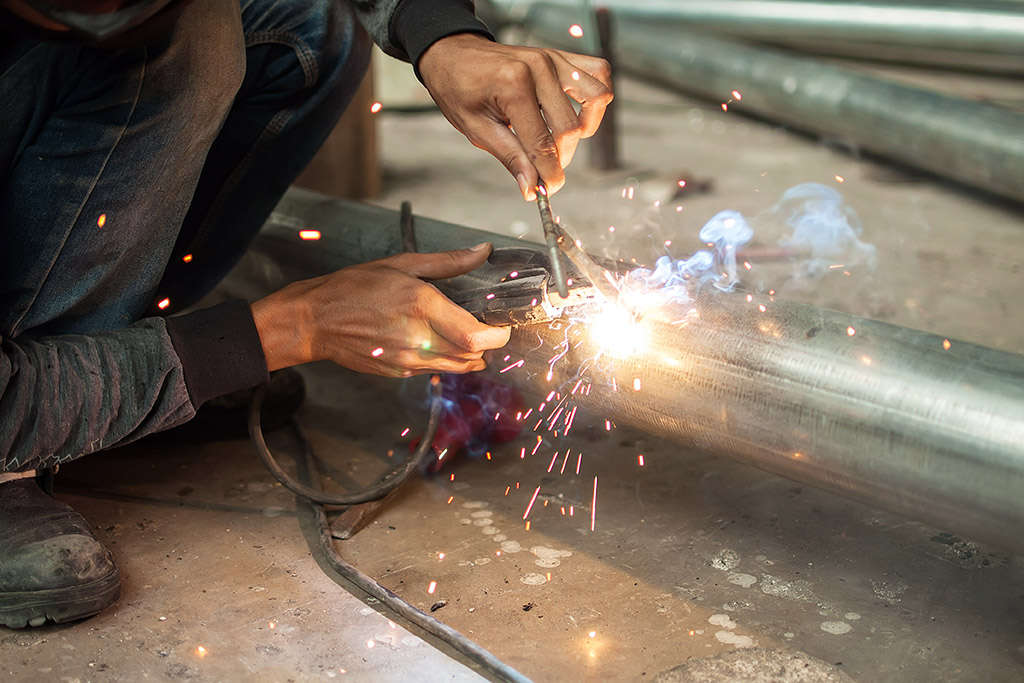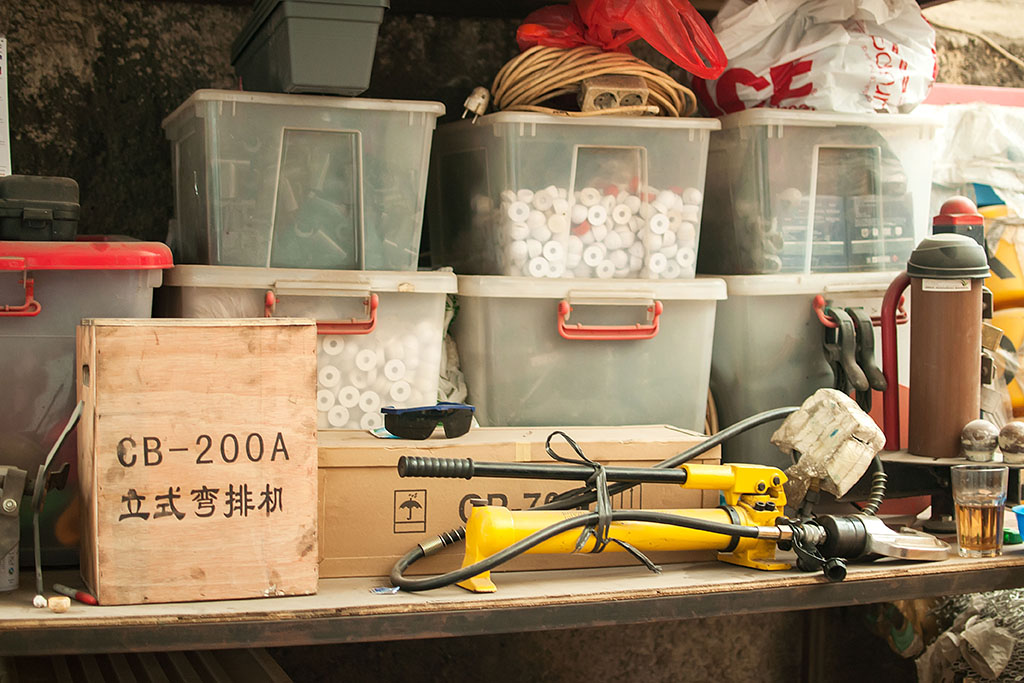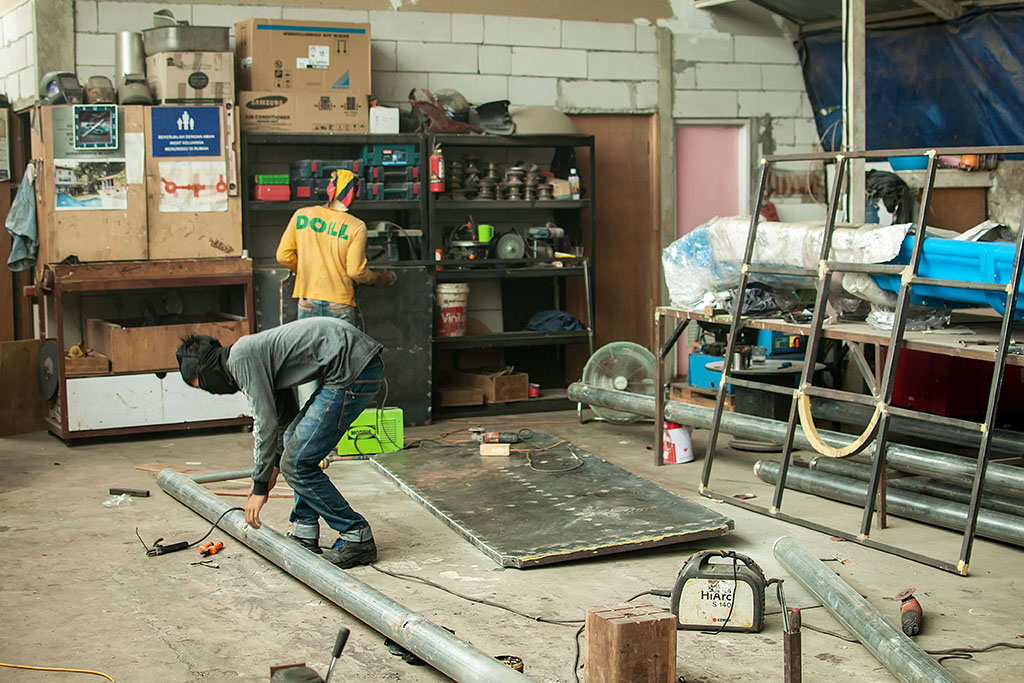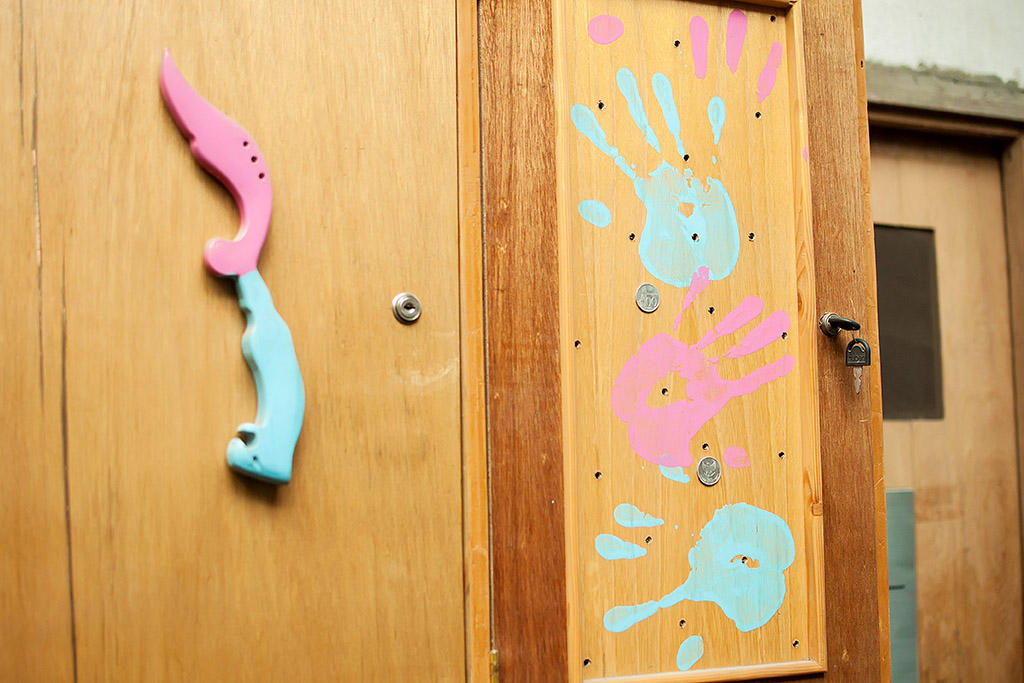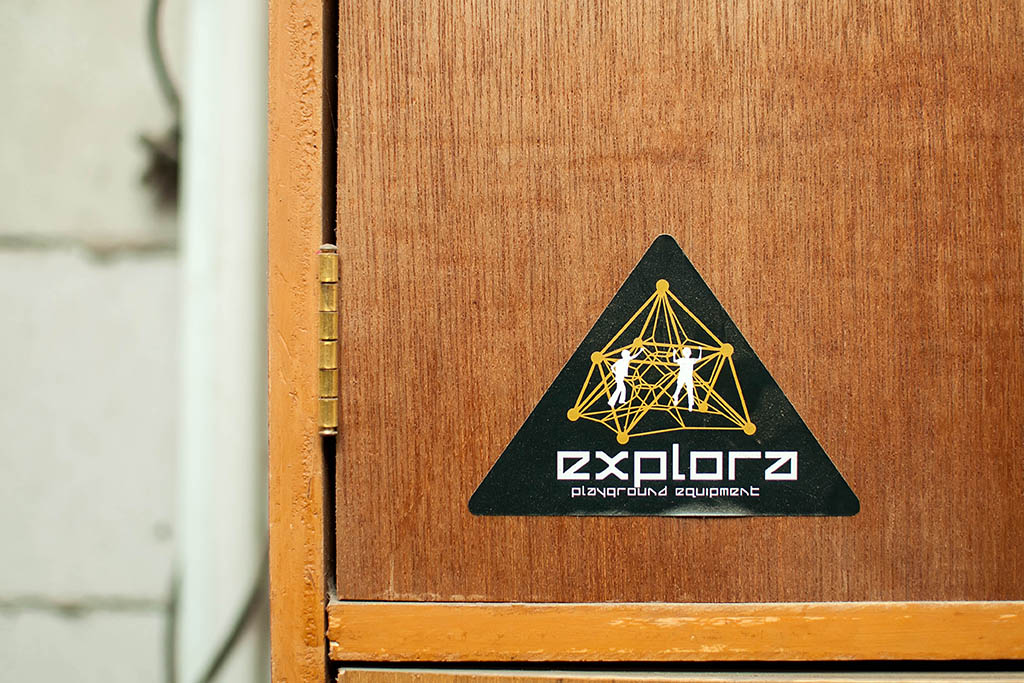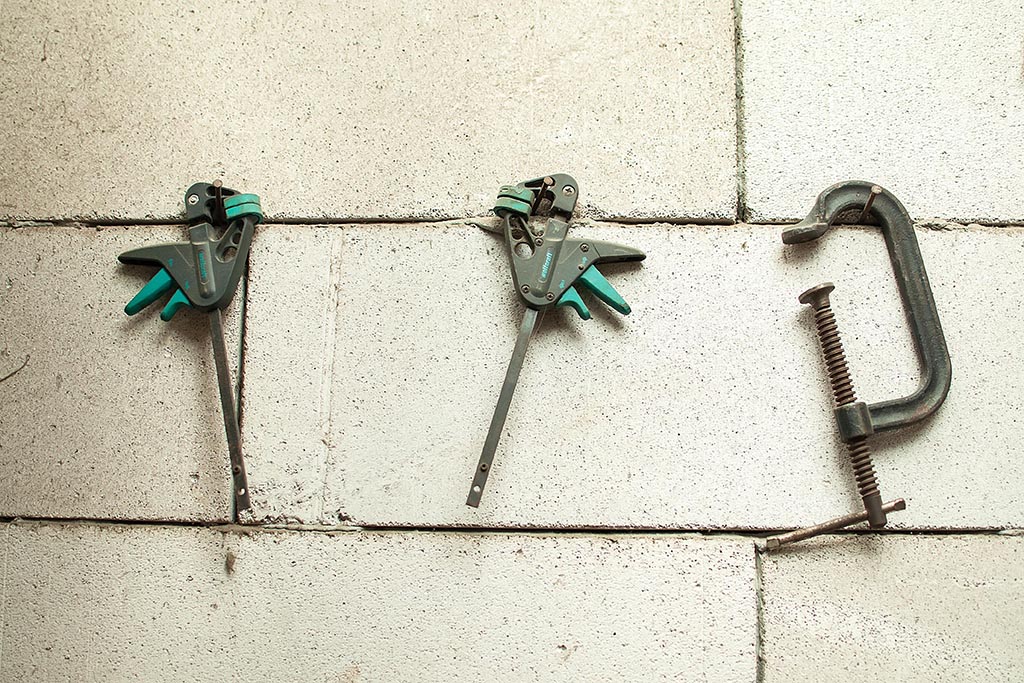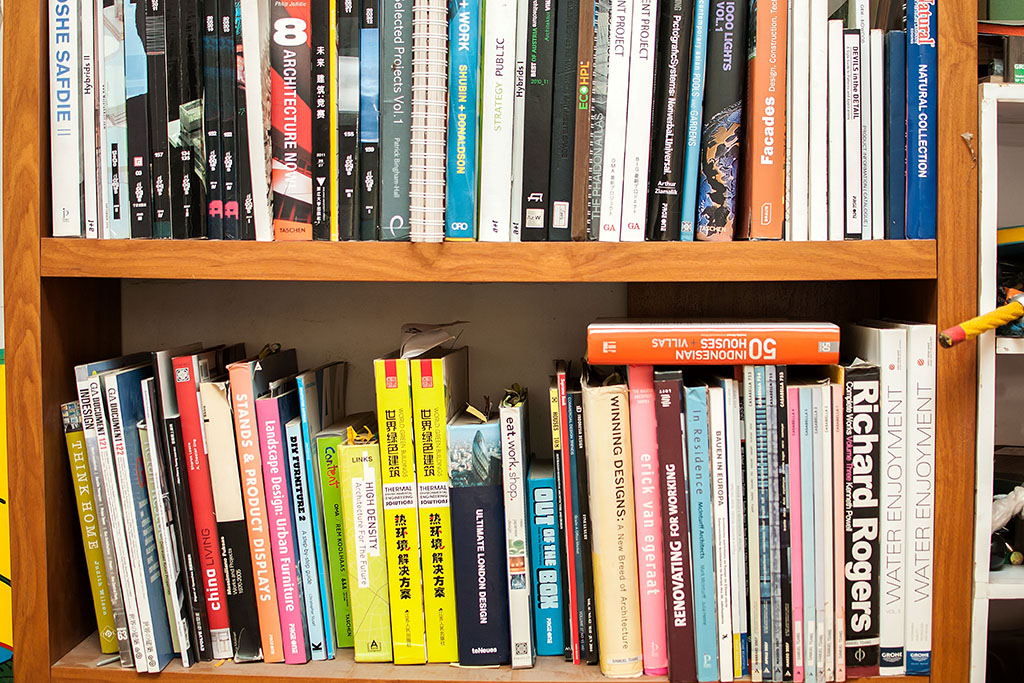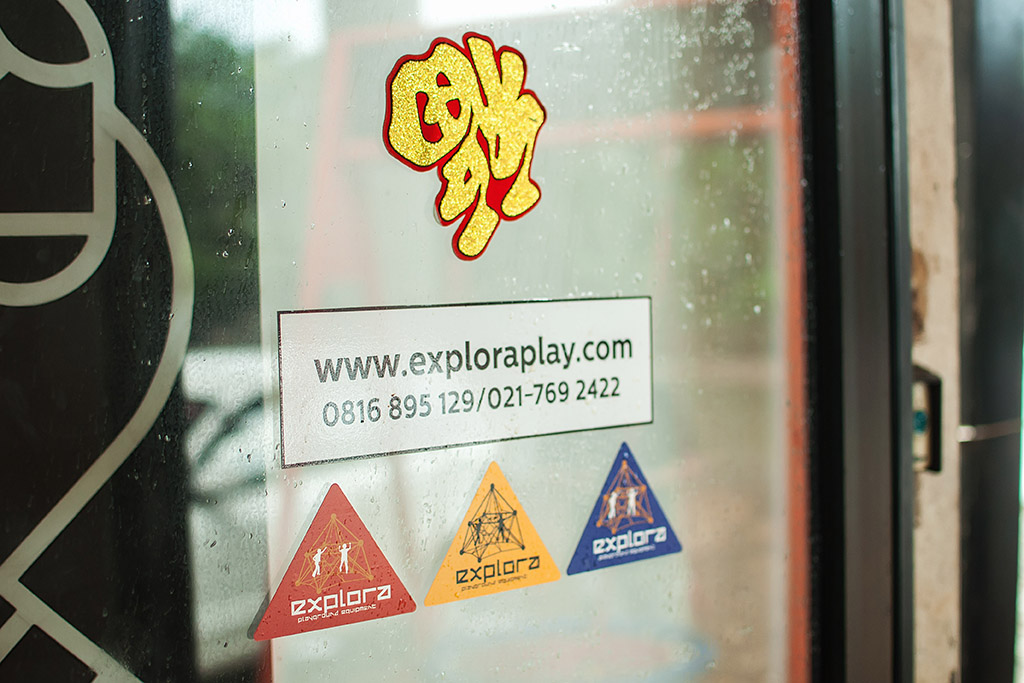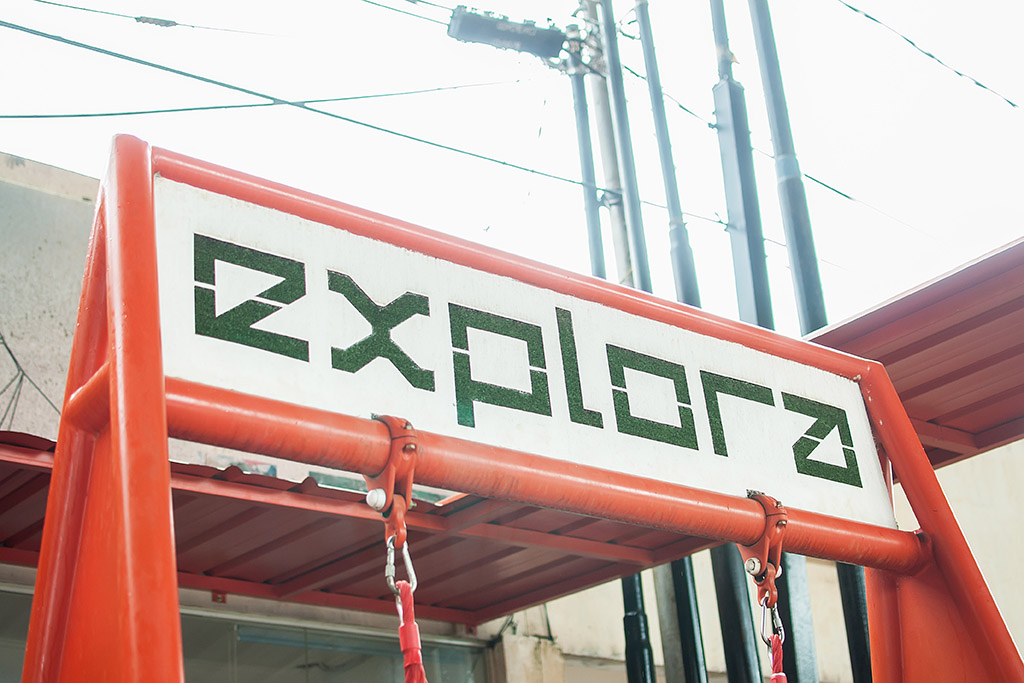 R
You studied architecture and you've become a practitioner since then. How did you get into the design world in the first place?
S
Well, I finished university, and my dad introduced me to it since he was an architect back then. He said, "You should study architecture." So I went to China and studied Chinese for a year and then I found an Australian company called PTW Architects, which designed Watercube, the Aquatics Centre for the Olympics. So actually I did some work for them in China, then I went back to Sydney and started to work in the architecture firm there. After that, it felt like I'm ready to go back to China. So I told them so, and they sent me back to China.
In China, I worked in Shanghai for PTW Architects, doing Aquatics Centre, office buildings, and master plans in two years. After five years, I left to set my own architecture company called Huge Architecture and at the same time I was working on projects in Indonesia with another architect that I was friend with. We started to do shopping malls and then at that time I felt like I want to go back to Sydney. But my friend said, "Come to Indonesia" because at that time, Indonesia was developing very fast and that's why we decided to move here.
R
So, suffice to say, your father introduced you to design world?
S
Yeah, my father was a well-known architect because he designed the Chinatown in Sydney. He did the whole public plaza in Sydney's Chinatown. He also designed the Chinese gardens in Darling Harbour. It's one of the famous Chinese garden in Sydney. Beside that, my dad was actually the deputy mayor of Sydney and then he became a senator, so he left architecture but his practice was still there, run by my uncle and aunt. So I was always around architecture and design.
R
We read in the Explora's profile, that you built this firm because the needs of children playground in Indonesia. What's so special about playground that makes you interested to delve in that?
S
It's because my children need a playground. There might be some playground existed, but most of them are old, rusty – basically broken. Then I started to look for playground suppliers, but there were none. I thought, where can I find it? So I went back to Australia and looked for Australian playground suppliers which are really good, very top quality, because in Australia, the government has budget where they can build one with a budget as big as 200,000 dollars. Unlike in Indonesia where the government are have different agenda.
If we import playground supply from Australia to Indonesia, it'd be very expensive. But then, why don't I just try to learn about playground? I was really interested in the rope playground like I've seen in Australia. So I did my research, I went to the factories in Australia, I went to Europe, and China. Then I realized, I can do it by myself. That's how I started and since there's no designer in Indonesia for playground, I thought this is a new market and Indonesia really needs playgrounds. I know, because now we're so busy with projects, we have to say no to some offers.
R
When you first opened Explora, how did you managed to land on a project? Because the playground industry is not really that developed here in Indonesia, right?
S
No. I made brochure. At that time I was still working with the Australian company and then I basically just sold the idea that we can design playground. We won the pitch for playground in British International School and from there I use that money to set up a workshop.
R
So your first client is a foreigner?
S
Yes, foreigner. And we made a lot of mistakes, actually. Because we're learning how to do it. It's very specific. We learned about steel construction, wood, and plastic. Finally we got it, but they weren't so happy, so we have to fix it and now we're good. But it took a while to work it off.
R
So, it's like learning by doing?
S
Yes, more like, I created the idea, they said okay, then oh God, we have to make it now (laugh).
R
When designing playgrounds, what are the things that you pay attention the most?
S
It's just like architecture. First we have to look at the site. Where is it situated? Where's the sun? What's the soil? Is it concrete? And who's the client? Developers, school, or private? Most clients already have an idea or concept of what they want to make. They gave us pictures they got in Pinterest and said, "We like this" or "We want a natural playground" or "We want nature concept or pirate ship." And then we follow that idea.
R
Do you consider how fun is it for the children? Do you consider the users as well?
S
Yes, of course. We have to design it according to the age group. 1-2 years old, 2-4 years old, and 4-8 and above. So for example, we might design the spring rocker, that's good for two-year-old. But for a five-year-old, it's a bit boring. They want challenge. So we have the rope structures to climb and the slides are higher. So, it depends on the age.
R
Is there any childhood memory of yours that influence your work in Explora?
S
For me, I remember in Australia there are many public parks. We just go to the playground and we play on the monkey bars, swings, and slides. We were always in the playground. So when I design, I think about that, what the child would actually like.
R
Are there any differences between the playgrounds in public parks and the playground that are designed in a specially-made children environment like kindergarten? Is there any difference between that?
S
I think so. There's a project in Ragunan where many kids use that. So, we have to think about the scale of how many people use it. For example in the kindergarten, usually, it's a smaller space and and they want some kind of specialty, such as they want the kids to learn how to jump. So we create these walking blocks that are specific to what they want. Or they want a special rope playground or a rock climbing wall to help them to learn how to climb. For Ragunan, since it's in larger scale, we propose them all these kinds of things, like bridges and big slides.
Explora uses the standard from Australia. What are the standards that are implemented in Indonesia?
The main thing is steel structure. Here, they used a 1-inch pipe, very thin and easy to break. So we use 4-inch steel, galvanised. It's thicker, anti-rust, and stronger. And then the certain basic thing, like anything that's above 1.8 metres, is not safe. So you have to start putting handrails and stuff like that.
R
Is there any difference, adjustment you have to make, regarding the standards? Perhaps the children in Indonesia need different kind of thing?
S
It's a hard question. But in Australia and America, children are braver. We make this rope structure to climb up to 3.8 metres and proposed to Ragunan, but they got worried because most Indonesian kids are fainthearted, I think it's just the culture. So everything we make is a little bit safer. Although if you look at Ragunan now, the rope structure is pretty high. But the kids still love it.
So basically we're adjusting to Asian kids, as opposed to Caucasian. For example in Bogor, we made a playground with a lot of climbing walls and rope climbing, because the kids are a bit; say, braver. We even made a flying fox.
You can see some kids on the playground and the parents are walking outside with them to catch them in case they fall or something. But in Australia, parents just let the kids go play around and they will be on their phones or read a paper. Also they don't have babysitters. Here, the sitter most likely will always accompany the kids around the playground. But that's not a bad thing, that's just how it is.
R
About the sources, Explora gather it from Australia and China, isn't it?
S
We got all steel locally-made. We get plastic from China, a lot of plastic part. To make a plastic part, you need a machine called rotomoulding. It's about as big as this office and it's spinning to make plastic parts such as a plastic slide. To invest in that, we need probably 1 billion rupiah, we're not ready to do that. But that's the vision, to be able to have rotomoulding. Right now, we have started to make our own mould with the use a 3D printer. We design everything in SketchUp or ArchiCAD, and then we print it with 3D printer and then we give it to someone to make the mould. We use 3D printing for aluminium joints.
There are not many playground designers. There's one playground designer from Singapore where they design stuff and import it from Europe, but it's very expensive. So we're kind of between China and European standard. We're trying to meet the budget over client.
R
What is the importance in a good playground?
S
I think number one is safety. And the second thing is variety of what you called, 'play instances.' In one structure, often the child can find out other ways to climb it. So, maybe we plan one playground has four ways to go up and down, but if you can design something that's three dimensional, often the kids find six or seven ways. The design should be something that is interesting enough for the kids to play on that.
R
For the kids, what may affect them if they play in a good playground?
S
I think the point of playground is to get them moving. These days, kids know how to play iPad and iPhone. When my daughter was 3 years old, she knows how to flick through photo and zoom. So the idea is to get kids out, get them moving instead of being lazy. Because when I was young, we didn't have all the TV and – we had TV but we didn't have iPad or iPhone. So that's the key point I think, for a playground. That's why we're trying to do interactive playground with projectors, senses, 3D senses – somewhat like a digital and physical coming together.
So, the important thing is that how to make the playground attractive to kids.
How do you make the digital to physical. How do we translate the digital world to the physical space. So that's the next-level of playground. That's the point. Still, playground like this (physical) still exists in schools, in residential complexes. Cause kids need it, you know.
R
So they can move around?
S
Yes, move around. They can use different parts of their body. Climbing, running, jumping, and sliding. And actually it's important for kids to also learn how to fall. So they may fall down in the playground, but it's safe enough to fall down. Because they need the body to have a bit of impact, otherwise they come out into the world and they just, "Eeeekk." It's important to give conditioning to the child, rather than making them like porcelain vase. Then one day, they don't know how to deal with the real world. That's what playground is, trying to get kids outside. Or indoor playground for Indonesia because it's too hot.
R
Do you have upcoming projects going on?
S
I'm doing this new concept called Play Scape. It's a space-themed interactive playground and it's the first kind in Indonesia. It's happening in Supermal Karawaci in March-April 2018. And then, we're gonna go to different malls across Indonesia. There are four areas: the interactive playground, the inflatables, the rope playgrounds, and the giant LEGO blocks.
We also have physical playgrounds. We're making one for Sixth Senses in Bali. They want an outdoor wooden playground. And then we have in Sunter, another playground. And then we have one for a developer called Eco Land in Surabaya. And then we're doing another one in Pacific Place which is called Buumi. It will have classrooms, reading pod, tree house, and basket lounge.