Things We Like: Dari Minggu Kedua Desember
Produk, musik hingga makanan yang kami sukai.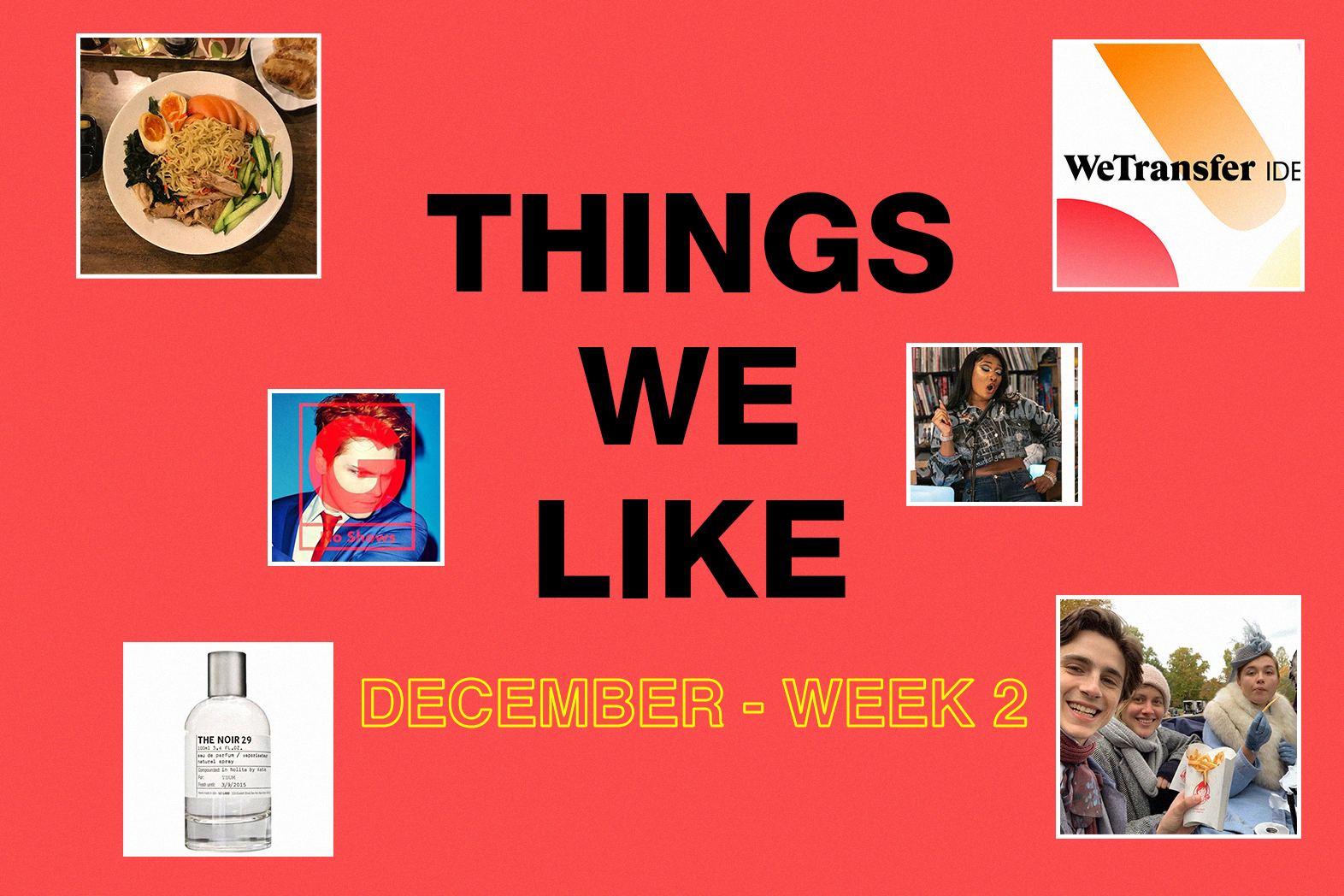 Kembali lagi dengan "Things We Like"! Di dalam program ini, kami mengumpulkan hal-hal yang sedang disukai oleh tim Whiteboard Journal berikut alasannya. Dari foto behind-the-scene dari upcoming film "Little Women", parfum dari Le Labo, hingga Ideas Report dari WeTransfer, berikut adalah "Things We Like" dari minggu kedua Desember.
HANA ANDITA DEVARIANTI
Managing Editor
What:
Timothée Chalamet's Little Women behind the scene pictures
Description:
Gue sangat menunggu-nunggu film "Little Women" yang akan tayang di akhir bulan ini. Selain karena ceritanya yang ikonik, tapi sutradara dan pemainnya yang juga keren dan sedang 'naik daun' banget di Hollywood. Nah, beberapa cast film ini sudah mulai upload foto behind the scene di Instagram pribadi mereka. Tapi yang jadi favorit gue adalah foto behind the scene yang di-upload Thimothée Chalamet. Salah satu foto yang paling memorable adalah foto selfie Timothée bersama sang sutradara, Greta Gerwig, dan dua lawan mainnya Florence Pugh dan Meryl Streep. I mean, them chilling and eating french fries in full Civil War-era costume is the kind of internet content that I need. 
View this post on Instagram
FEBRINA ANINDITA
Editorial Staff
What:
Le Labo The Noir 29
Description:
Gw suka parfum yang wanginya woody dan aromatic, salah satunya The Noir 29. Parfum ini tadinya nggak gw perhatiin karena awal cium pas Ghina pakai dan di hidung gw kok wanginya agak kayak pembersih kaca haha. Tapi beberapa minggu lalu coba semprot ke badan dan ternyata wanginya kok ganteng, borderline choke me daddy(??)
Bingung, tapi tertarik beli. 
Ultah gw 2 Februari.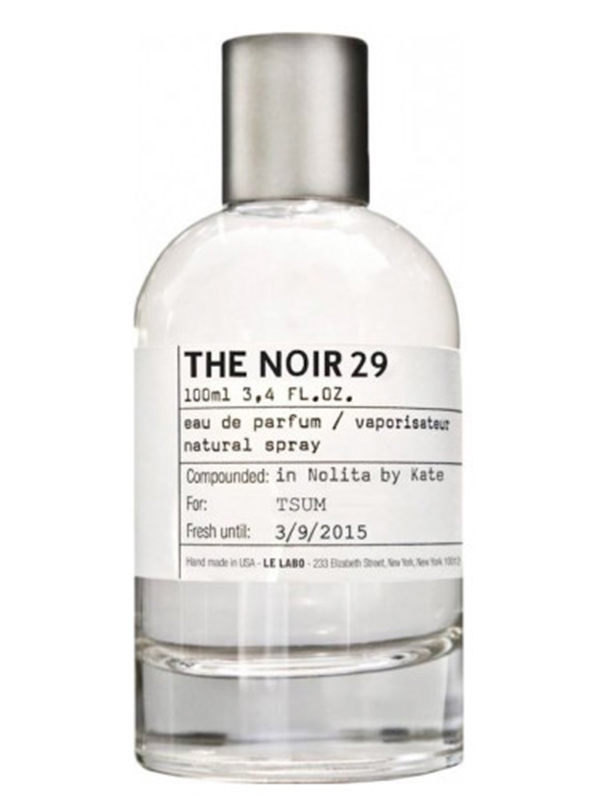 GHINA HANA SABRINA
Editorial Staff
What:
Hiyashi Chuka at Echiogya Blok M
Description:
Waktu weekend kemarin, setelah seharian jaga booth di Road to Jakarta Art Book Fair, gue bersama dengan teman-teman ternyata ngidam hal yang sama untuk dinner, ramen. Setelah browsing Zomato buat mencari tempat ramen yang oke tapi gak berlokasi di mall dan terlalu jauh, we decided on Echigoya. Terletak di Blok M, tepatnya persis sebelah Kashiwa, gue sebenernya gak terlalu expect apa-apa karena biasanya tempat ramen ya, gitu-gitu aja. Tapi, saat gue buka menu dan ngeliat bagian cold ramen, I could not contain my excitement!!!! Gue udah lumayan lama nyari hiyashi chuka, semacam cold ramen dish served during the summer dengan topping yang lebih mirip ke salad pake mie. It's refreshing, light, crunchy yet still full of flavour dan intinya cocok banget untuk dimakan di Jakarta yang gerah banget.
EMMANUELLA AYU PRIMASTIWI
Editorial Staff
What:
No Shows 
Description:
Gerard sempet rilis solo album di tahun 2014 judulnya "Hesitant Alien". I never thought that emo's poster boy would graduate to glam rock-ish Britpop. You can just smell the Beatles x Bowie references. He basically ditched the whole emo persona and embraced the awakening of an intergalactic nerd. 
Salah satu lagu di album itu judulnya "No Shows" and it quickly became my go-to pick me up song. When I was still in uni I would replay this song for a whole train ride just to get me in the mood to face the day. Walau gue sering lupa dengerin tapi this song resurfaces a few times throughout the year and it always makes me feel good. 
It's sort of gimmicky (in the best way possible) very dancey and just downright fun. Accompanied by a campy music video…on the moon! I guess in light of their reunion on the 20th, I feel the need to tip my hat off to Gerard's creative journey throughout the years, he went from emo dad to space dad to the monstrous success that is Umbrella Academy. After all that, this reunion is a homecoming. 
DILA F. HASAN
Graphic Designer
What:
Meghan Thee Stallion with Phony People – NPR
Description:
Jujur disini bukan Meghannya yang menjadi highlight gue hehe tapi justru si Elbee vocalist-nya Phony People, karena suara dia yang enak banget di dengerin, walau cuman mengiri Meghan doang. Di pertengahan video ini mereka menyanyikan lagu baru yang baru pertama kali dimainkan bareng live or as how they said it "premiering an unreleased collaboration, a bouncy banger titled "F***** Around" and it was SOOOO Gweee333d nough said.
SABRINA FARIZKY
Marketing & Partnerships
What:
WeTransfer Ideas Report 2019
Description:
Bagi yang sering menggunakan situs WeTransfer, mungkin sering lihat kalau di bagian background nya suka ada artwork beserta link. Nah, if you care enough to open that link, you'll find a magical land called "We Present" aka WeTransfer's blog site.
Setiap tahun, mereka membuat semacam kumpulan insight dari ribuan creative workers yang mereka wawancarai, dan di compile menjadi semacam minisite yang next level banget, baik dari segi konten sampai UX-nya. Tahun ini, mereka berbincang dengan 200.000 orang dan kembali dengan 4 insight utama, dan tiap insight-nya dibuatkan page turunan sendiri yang interaktif dan dilengkapi dengan ilustrasi menarik. Wah gila ini sih canggih banget, apalagi buat sesuatu yang mudah terlewat sama pengguna utama situs WeTransfer-nya sendiri. 
Without further ado, selamat menikmati "WeTransfer Ideas Report" tahun ini, disini.