A Talk with Legendary Skateboarder Jamie Thomas on Skate Culture in Films, Finding Connection and "Thrill of it All"
Professional skateboarder Jamie Thomas talked about how social media is changing skate culture, and why he's venturing to podcast.
Words by Ghina Sabrina
When you take a look at the state of modern skateboarding, a lot of things that define what skateboarding is today had a lot to do with Jamie Thomas. Nicknamed as "The Chief", it is safe to say that he's a natural born leader. He had done a lot throughout his career as a professional skateboarder, he founded his own skateboard company, Zero Skateboards, filmed and directed several iconic skate videos such as "Misled Youth" and "Welcome to Hell", became one of the first skaters to be a video game character, and for his recent project, started a podcast series "Thrill of it All". We had the opportunity to have a chat with him during his appearance at Twilo Skate Corner and talk about the progression of his career, modern skate culture, and growing up.
Hi Jamie! What brings you to Jakarta?
I ride for a clothing company called Roark and they make destination-inspired apparel. So they take places that have a really rich culture, lots of things to do, good colours and good inspiration, then they designed a whole clothing line around that place. And when they get all the samples, they take their whole crew to that place for a big adventure. We wear all of the Indonesia-inspired apparel the whole time we're on the trip and we shoot the whole marketing campaign for 6 months.
The Roark team is here for 20 days. I'm here for 10 days. So we're all wearing the Indonesian-inspired collection while we're here for 20 days. And we shoot the marketing campaign that they'll use for 6 months. All for the Instagram, catalogue, window display, video, products review, advertisement, all of that are shot now.
The trip is a lot of work. We've been riding. We got up this morning at 4 AM to shoot the sunrise in a place located 2-3 hours from Jakarta. We rode motorcycles everywhere for 4 days.
While this generation's skaters were inspired by pioneers like you, who influenced you to start skating?
I was influenced by other skateboarders, sure. I started skating in the late 80s and it was during the time of Mark Gonzales, Mike Vallely and then in the early 90s it was Kris Markovich, Matt Hensley, Frankie Hill. It was just the skateboarders that I related to at the time. Very similarly, whoever you relate to, that's who you pull inspiration from.
You're known in the industry as "The Chief". How did that nickname came to being?
Especially younger in my career, I was very motivated and was always trying to put in work and get people motivated and trying to lead. I wanted to be a leader, so I started leading people, and they started calling me The Chief.
Skateboarding is synonymous with the youthful spirit it embodies. How do you keep the spirit alive as you grow older and how does it affect your identity as a skateboarder?
It's been a problem because it makes me act like a teenager forever.
Well, it's been a problem because it makes me act like a teenager forever. With skateboarding, that's fine. But trying to raise teenagers, that's hard. So I've had to grow up recently and skateboarding had to take a back seat to me being a father and a husband. Just recently though. I'm in my mid-40s, so I had a good run.
Frank Gerwer said that "You don't bounce back when you're 40. You just bounce." You've reached your 40s, so what do you think of this statement?
I think he's got a good point. But if you really want to do something and you have a goal, it doesn't matter what age you are. You can accomplish your goals. But if you don't have a goal and you're just out there cruising, usually you don't – you're not going to risk everything for nothing. If you have a goal, you want to accomplish something, I don't think age is really an issue. If you want to start skating by the age of 50, you just have to be more careful, but you can do it. However, if you want to grind a 50-stair rail when you're 50, it might be difficult. You have to be within reason.
You're also known for your skate videos such as "Welcome To Hell" and "Misled Youth". While skate videos have a huge role in building a skater's career, what do you think makes a good skater?
Well, I think there are a lot of things that make a good skater. Style, intrinsic motivation, obviously natural ability, passion, and the ability to connect with other people. That's what makes someone a special skateboarder. I think video being able to document and capture all of that in a video, is what sets people apart from other people. Other than that it's very difficult to translate, to convey all of that stuff. Videos are one way to convey it. It's just now everybody sees everything and no one wants to wait, so it's hard for people to wait. And then when it comes out, there is so much stuff coming out that it's gone soon. I don't know what to say about that.
Especially when skateboarding is now part of the 2020 Summer Olympics and was part of last year's Asian Games.
I think that's cool. I think all of that means that more people in the world are going to see skateboarding. I don't think that's a bad thing. I don't know why everyone's so angry about that. There are way goofier things in the Olympics. Skateboarding is really cool and there's already skate contests like Street League (SLS) and that's pretty much the Olympics but only in America. So I don't know why you don't invite everyone and have it showcased for the world to see? It doesn't make any sense. I never understood why everyone was so angry about that. Skateboarding will always be in the streets and the Olympics aren't going to take it out of the streets. All it's going to do is introduce young kids to skateboarding if they don't know about it. And once they discovered what it is, they'll go to the streets.
Although now on hiatus, you've ventured your storytelling methods to podcasting with "Thrill of it All". Why did you pick podcast as a platform?
I just wanted to challenge myself. I wanted to try something new. I wanted to learn and progress, and I learned a lot. I learned that it's a lot of work. Especially the way I did it, trying to do videos and do it all, I learned a lot about myself. I took a break from it because I had to work on some things that I learned. So, I'm starting back though. I did it for about 3 months and it was 6 months ago. I have 3 more episodes that have been filmed that I haven't released and then I'll see where to go from there.
Have you thought about moving to other formats beyond podcast and video?
I don't know what I'm doing. I'm just exploring things, trying new things. I want to do lots of new stuff, I want to grow. I'm working on putting together photos for a photo show and that will be exciting. I've never had a photo show. I've had photos in a show, but never a solo show. I'm working on that. I think that'll be in the next few months for Roark. They're doing a video compilation of all of the skating for the last 3 years on all of our travels. They're putting all that together in one piece and then when we premiere that video, we're also going to do photo shows around it with photos from all the trips. I take photos on all the trips and then we're going to take my 5 best photos from every trip and put them all together in the show.
When you started, how people see skateboard is mainly through skate videos. Now, people could see various skate videos uploaded on social media. How do you see the changing landscape of the media could support skate culture?
Well, it's speeding everything up obviously. Everything sped up because we're in a communication age. So that's changing, meaning the progression of skateboarding is very rapid. But that also makes it so everyone's desensitized by things. Something that's completely, insanely amazing only seems like it for like 45 seconds, and then you're just over it and you move on. Some things hit the internet really hard, like Jaws (Aaron Homoki) ollieing 25 stairs, that's a big deal. And it should be a big deal because it's the biggest ollie ever done. I don't know, it is what it is. Things are less impactful unless they're really really special.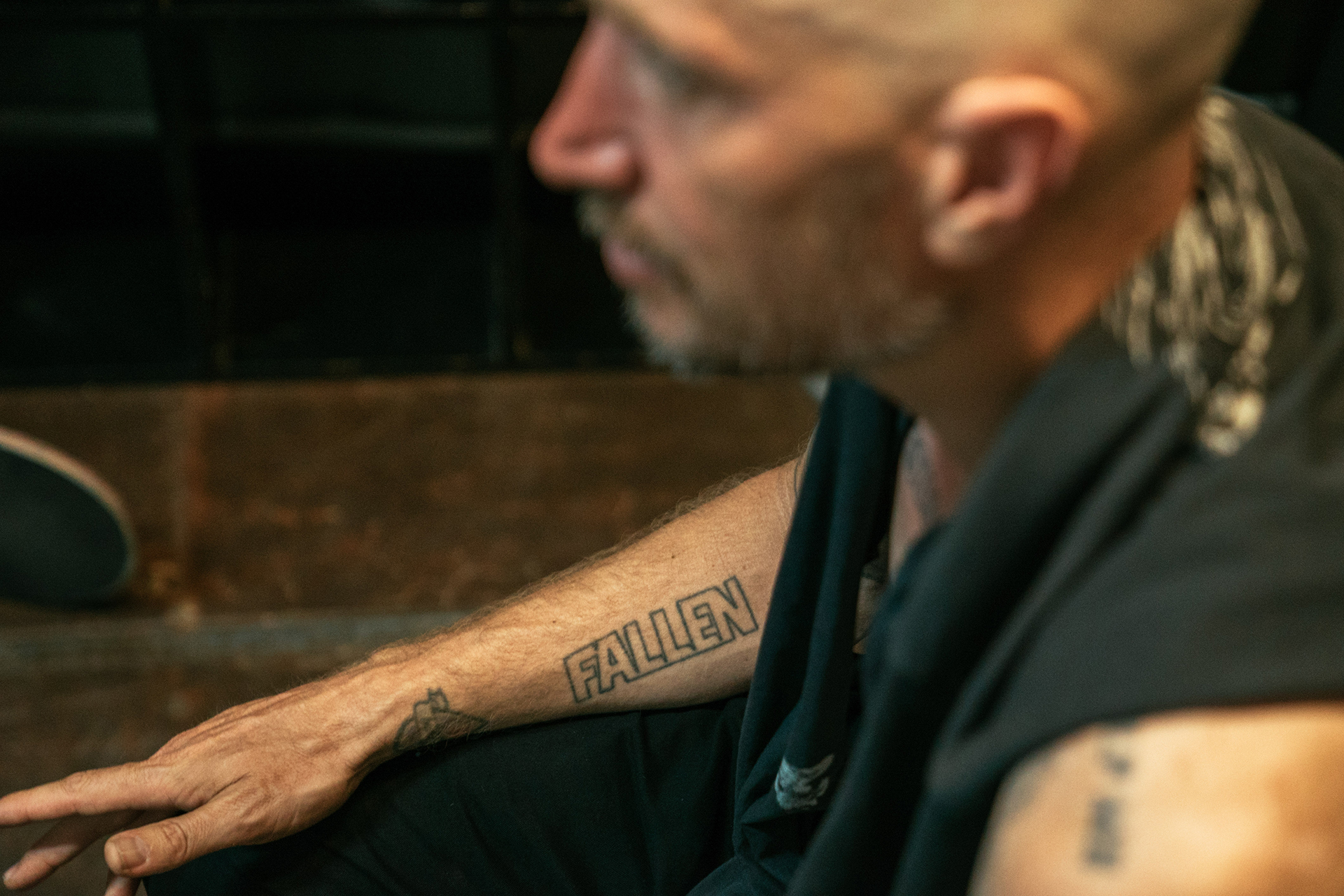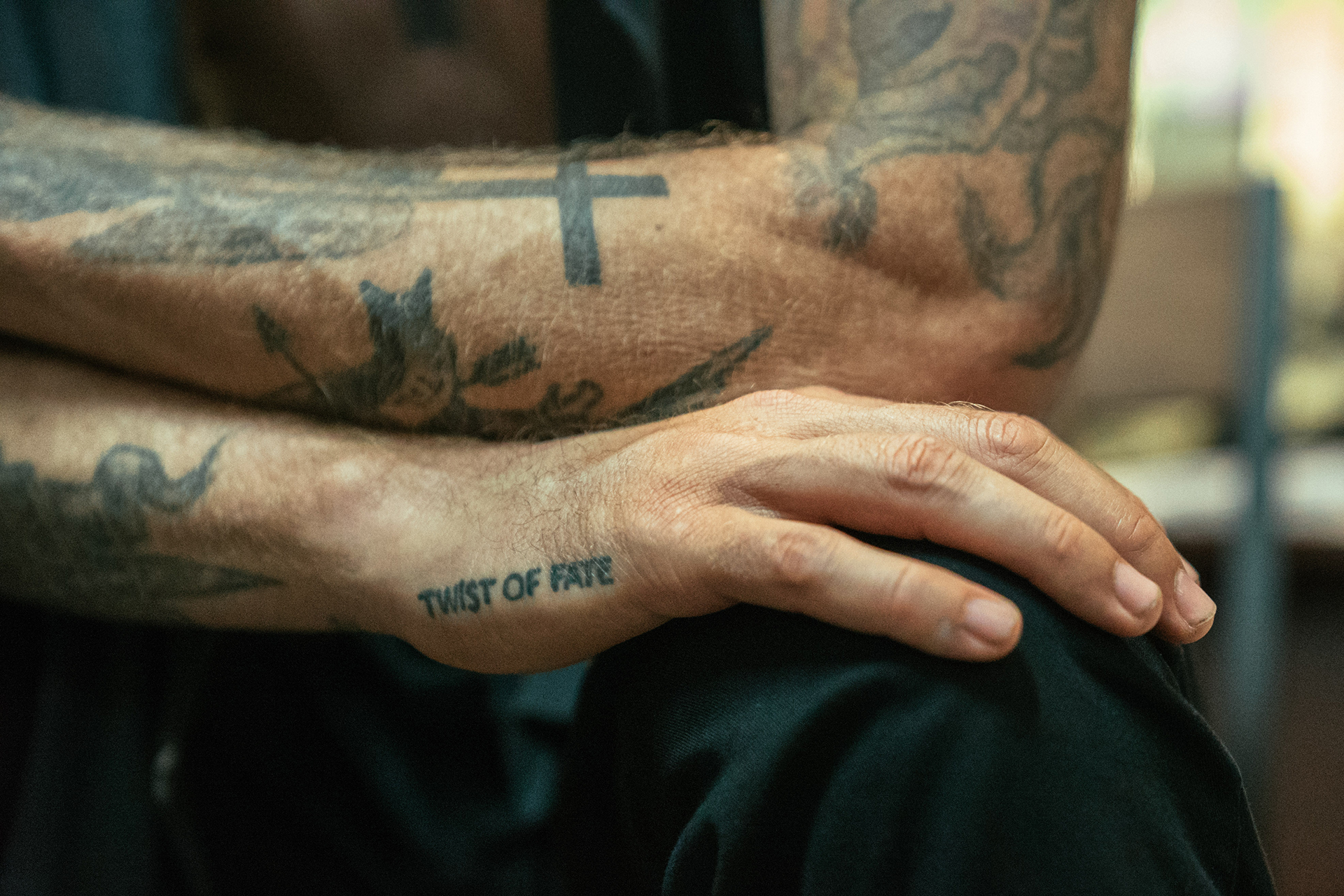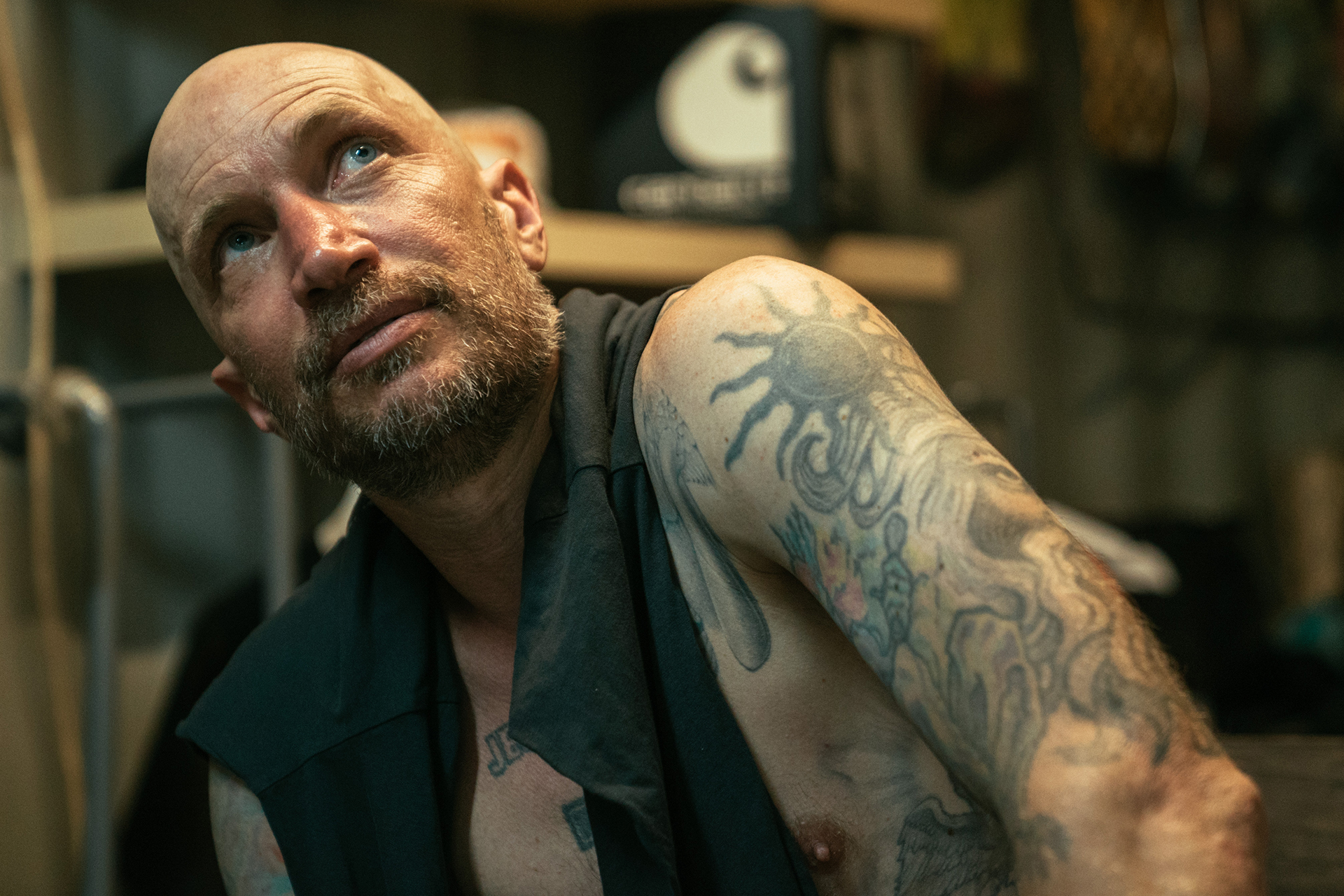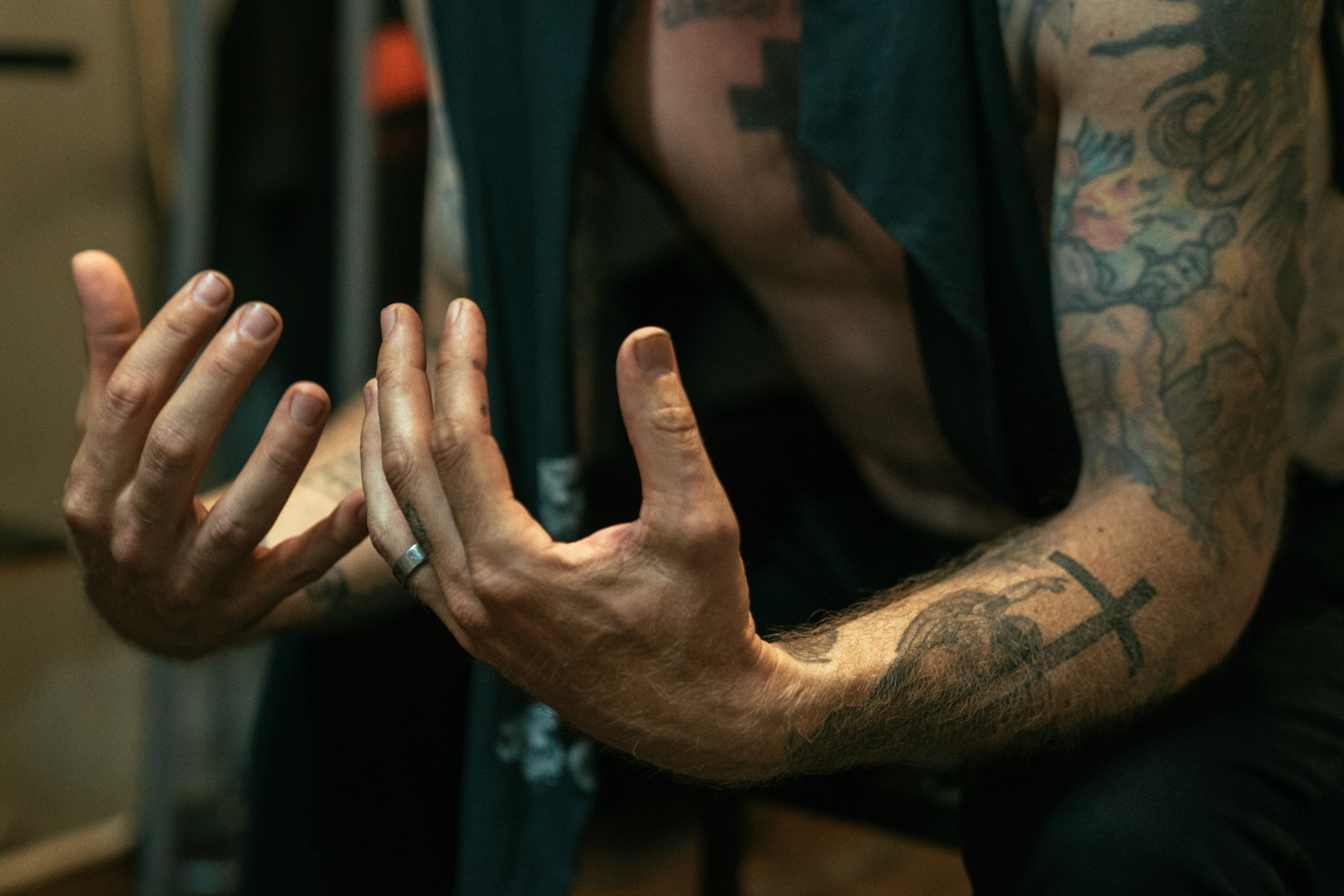 So are you saying that it's starting to lose meaning?
Maybe, but I think it's all about the way you showcase it. I think you need more documentaries. You got to slow people down. I think if you can slow people down and show them a more meaningful message, then people will listen. Like podcasts, there are so many people listening to podcasts and they're like 1-2 hours long. It's the opposite of Instagram. I think that there's a growing appreciation of longform projects, and I think that when everything speeds up, there's going to be people that want to slow down. So it's changing but I don't know where it's going.
I think that there's a growing appreciation of longform projects.
I don't like Instagram very much. I'm on it and I used to be sucked in. I'm no longer sucked in. I'm clocking in on my terms. And that's a change for me. I was putting more time into Instagram than anything else. More than my business, more than my family. What kind of fulfilment am I getting there? None. It's like cotton candy. Sugar. You keep coming back for more but it doesn't fill you up. There's no sustenance. So now I just go on there every once in a while with a purpose. When I open the app, I ask myself, "Why am I here?" "What am I here to do?" I think being very intentional about things is something that I want to do. I'd tell myself, I want to look at something or I want to see what a few of my friends are up to or I want to pass some time. I have to answer it though, if I don't answer it I've got to get out. Because if I'm not there for a reason, it's just sucking time.
When I first quit, I had to hide the app in my phone because it's like an automatic twitch. Whenever there's a dull moment – like if this conversation went to a lull, I would just go straight to the app. I had to hide it 2 pages back just to slow me down. So while I'm searching, I'm thinking "Why am I going there?" Now that I've broken the habit, I go there sometimes to just waste time but I admit that to myself. "I'm going here to waste 10 minutes because I need to waste some time right now, I feel like I just want to do nothing."
Recently there has been a few films focusing on skate culture such as "Mid 90s", "Skate Kitchen" and "Minding the Gap". How do you think could these films capture the current zeitgeist of the culture?
I don't think you can. I think all of it, no matter who makes it, is going to have good and bad. There's going to be something that someone could say. Skateboarding is too many things to be wrapped up in that. All you can do is show a view. And that's what Jonah Hill did. He showed a slice. He showed one month and 5 kids' lives in 1995. I think that's cool. I like it all. I told Jonah, good job.
Skate crews are also a huge part of the skate culture. Sometimes, it's even bigger than just skating as they could influence and even start a new subculture. How do you see the power of skate crews and its ability to bring up conversations beyond skateboarding?
My belief is that the most important thing on this planet is making connections. A skate crew is a group of people that have all made a connection or a bond. That crew and how it interacts with other crews and other people, those are all connections, and that's what we're all here to do. It's human, we're all here to connect. Connect, love, embrace, encourage, contribute, all those things. It all starts off with connection. I think that a skate crew and the passion, friendship that's shared is just like anything, whether it's 5-10 people that just love something so much and they love doing it together and love being around one another.
In skateboarding, there will always be hate, love, anger, happiness, frustration, all those things will always exist in skateboarding.
I don't really know how to relate to your question, but I think that we're here to connect with people. Tonight, people wanted to sit down next to me, they wanted to feel a connection. They wanted to take a photo, they wanted me to sign something. It's a very superficial connection, but it's a connection. It's quick. But some people also wanted to talk to me and tell me some things, it is also a connection. I have to be open to that connection, that's what I'm here to do. So, that's what it's all about; connection.
That's what I think life is about. Connecting; connecting with your children, connecting with your friends, connecting with your parents, connecting with loved ones, strangers, anybody. Connecting and inspiring is beautiful.
Finding connection is oftentimes the main theme presented in movies about skateboarding.
I think anyone's trying to add more meaning just to make it different. You want to be original when you make a movie. Someone's trying to portray the passion that goes with the person's connection to skateboarding. It's strong and it's powerful.
What do you think of brands adopting elements of skateboarding for commercial purposes?
I think it's cool! I don't care. I think anyone who wants to promote skateboarding, promote it. If you look like a goon that's your problem. If you hire somebody from skateboarding, like Arto Saari to shoot the photos, yeah it makes sense to me. I think any promotion for skateboarding, bringing eyeballs, money, attention to something that's so amazing, it's great. In skateboarding, there will always be hate, love, anger, happiness, frustration, all those things will always exist in skateboarding. No one can change that. They will always be there. I don't know why everyone's concerned about it. You can't change skateboarding.
What's next for Jamie Thomas?
Well, I'm growing up. I want to be a great father more than anything, a great husband. I hope to create stuff that's beyond my understanding right now. I want to create more things. I just want to create more stuff, cool stuff. Connect with the world, connect with people. Be there to connect with my family and my friends. I want to be a great friend, I want to be a great son, a great sibling.
For new projects, I have some ideas. The podcast is still new, I haven't even done a good job at that yet. I want to do things that I'm already doing well. Zero Skateboards is constantly evolving so I want to continue doing that. I don't have any new things that I'm ready to talk about. I have ideas. I want to go to school and get my high school diploma. I haven't done that. That's going to be in my future. I want to take some classes. I've never gone to school since the 70s, I want to learn. What's that Gandhi quote? "Live as if you were to die tomorrow, learn as if you were to live forever." That's it, that's what I want to do.