W_Music Favorite Songs of 2016!
by wjournal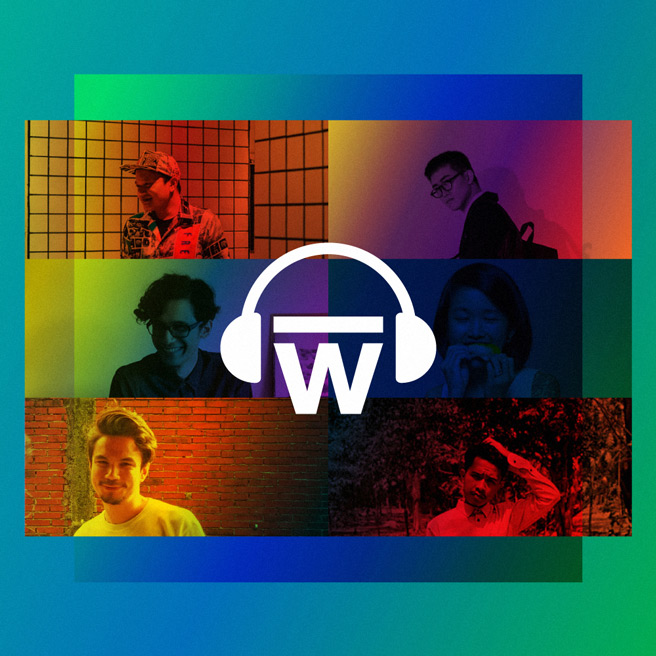 Every year is a good year for music. While releasing a brand new mixtape every Tuesday and Friday, the W_Music team has been listening and jamming to a bunch of new releases this year. From seasoned vets to exciting newcomers, 2016 has given us a whole lot of great music, so it is only right that our team share some of their favorites. From pop, rock, dance to hip hop, here are the W_Music team's favorite songs of 2016.
Listen to the mixtape and read about why we enjoy the music below!
Mar Galo (Bamboo Twist)
01. L.A. Salami – I Wear This Because Life Is War
This London-based band has the attitude and energy of Black Lips playing blues with tinge of folk and lots of indie feel.
02. Weyes Blood – Generation Why
Her vocal has that 70's quality that reminds you of Stevie Nicks living in the present day reflecting and longing for the bygone.
03. Princess Nokia – Tomboy
Her roots as a female Afro-Nuyorican reflects on her strong lyrics supporting womanhood as well as various elements in her music and aesthetics.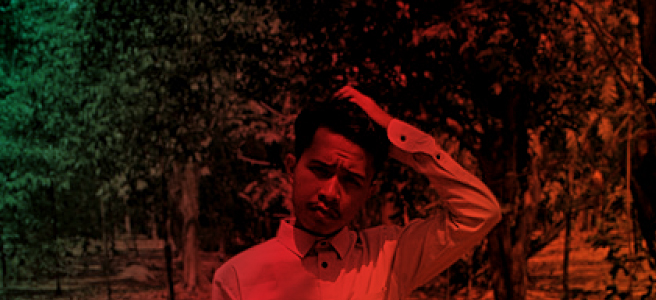 Muhammad Hilmi (Loka Suara)
01. Touché Amoré – Eight Seconds
I will remember 2016 as a year where death took charge. From the death of sense in the Trump's victory, the death of humanity in our country, to the passing of world's finest people (RIP Carrie Fisher & Leonard Cohen). Touché Amoré's "Eight Seconds" from their album Stage Four (great album BTW) is the perfect manifestation of this sense, it tells a story about how the vocalist, Jeremy Bolm dealt with the demise of his mother in a heartfelt melody and forthright lyrics. Damn you, 2016.
02. Julien Baker – Ballad of Big Nothing
I never really into Elliot Smith's murky songs, but this version of Julien Baker stole my attention right away on my first listen. There's nothing really special about Julien Baker music, she plays a typical singer/songwriter song with dreamy electric guitar – a common format. But there's something inside her that makes her every notes and word grope to your deepest thought. It's her sincerity that makes her song resonates, and this song is the perfect example of it.
03. Collapse – Given
This probably my most played songs (and album) in 2016. Dika's guitar-driven springtime shoegaze with a '90s alt-rock sensibility fits with a lot of moment and deadline that I have to face this year. Certainly one of the best album in 2016.
Bergas (Bam Bam Jam)
01. Bullion – Never Is the Change (12″ Take)
Completely different style from Bullion's regular sound, fetching more of the 4×4 beats but not wandering too far from the complexity of Bullion's usual rhythm and sound.This sounded like CAN getting together with KRAFTWERK for that night at the dingy rave party. Bliss!
02. TCP – A Voice Across The Nile (Moscoman Rework)
The DISCO HALAL wave of exotic middle eastern dance tunes getting a much deeper treatment from the new-comer MOSCOMAN. Bass, synth and far out vibraphone sounds made this track scream out among MOSCOMAN's other gems he dished out this year.
03. MOOD HUT- Better
This is probably my best for 2016, fresh take on my favourite Gladys Knight and the Pip's – It's better than a good time by this Canadian native. Disco at it's glory with melodic euphoria all over this track. The injection of modern bass and synth creates a new form of summer tune!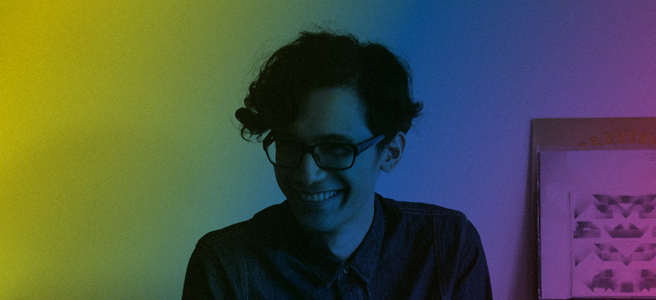 Ken Jenie (Stereo Strange)
01. Julian Lage – Persian Rug
Julian Lage is one of my favorite guitarists alive today. His ability to maneuver around the fretboard is jaw-dropping, but what I love most about his playing is how accessible it is, and "Persian Rug" really highlights it. The quickest ditty from his latest album, "Archlight", Lage takes on a Telecaster and picks his way through a happy country-like tune. From the most simple phrases to the most complex, all of his melodies are memorable and makes you want to whistle along with it.
02. Big Thief – Vegas
I was instantly hooked to "Vegas" by Big Thief when the guitar came in, and fell in love with it when Adrianne Lenker started singing. Introduced as a love song in one of their live performances, "Vegas" is a track that tugs at the heart strings without being overly dramatic, with lyrics that carries a nostalgia of one moment in a relationship.
03. Jeff Parker – Here Comes Ezra
I don't really know how to explain why I enjoy this song so much. When I first heard Jeff Parker's latest album, "New Breed," this wasn't the first song I enjoyed. As a matter of fact, this was the 4th song that drew my attention, but it is the song that I keep coming back to. All instruments seem to focus on the rhythm, and the song sounds very simple and spacious before ending in a climax of horns. It's a song that I've repeatedly played on the car stereo after work this year.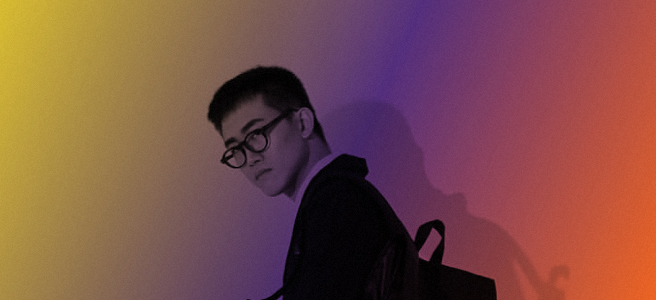 Januar Kristianto (Heart Attack)
01. Mall grab – I Just Wanna
I've been pretty much hovering around dance-oriented music for the past 2-3 years and stumbled upon so many great acts and Mall Grab happens to be one of them. Still relatively young, full of energy & rawness. Straight up attacking hi-hat & soulful sample for house addicts. I just can't, stop, nodding my head.
02. Turnstile – Come Back for More
I knew that once Nonstop Feeling hit the market, it will conquer the world. Turnstile has proven to be one of the hardest working contemporary hardcore bands today with relentless tour schedule & such. Through this brand new EP, they're not afraid to express their obsessive love for the 90s and it's shown blatantly in this song, of course in a solid & good way. Dance hard or die.
03. Danny brown – Really Doe (ft ab-soul, kendrick lamar & earl sweatshirt)
Fuck me. This track off atrocity exhibition is a testament of Danny Brown's darker aesthetic. Combining a nostalgic bopping boom-bap beats over tight verses from familiar parties (ab-soul, kendrick lamar as well as earl sweatshirt), really doe takes us further into a bleak vision inside the mind of a bruiser brigade.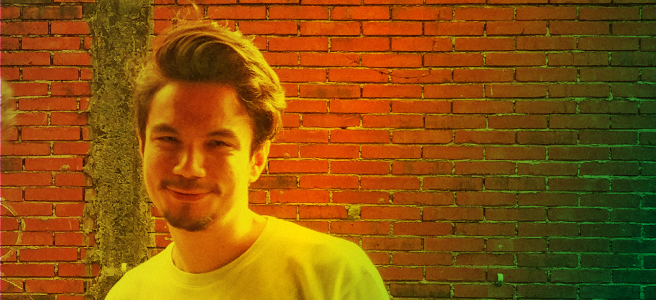 Chandra Drews (Fat Cat Ffonz)
01. Danny Brown – Really Doe
I'll keep this one simple. The LA trio of K-Dot, Ab Soul and Earl Sweatshirt all trade verses with Mr. Brown on top of a post-apocalyptic boombap beat with an insane chime of mysterious origins going on in the background. Surely a winner.
02. Keita Sano – Explosion
This 12" released on New York's Mister Saturday Night is pure filth. Nearly 12 minutes of unadulterated funk and disco soaked house just seems to go on forever and I always have the urge to repeat it as soon as it ends.
03. Floating Points – Kuiper
Sam Shepherd, the record label owner, DJ, producer and holder of a PhD in neuroscience released Kuiper to sort of complement his mind blowing full-length LP Eleania. His band goes through this 18-minute adventure by taking out everything in their arsenal: broken beat, leftfield jazz, krautrock, psych rock and shoegaze to name just five.