Indonesia Menjadi Fokus di Pameran Virtual PLATFORM yang Berbasis Game Minecraft
Selain karya-karya terbaru dari Ican Harem, Swift, Rully Shabara dan Karina Utomo, beberapa lukisan dari Ardi Gunawan akan turut ditampilkan dalam pameran virtual tersebut.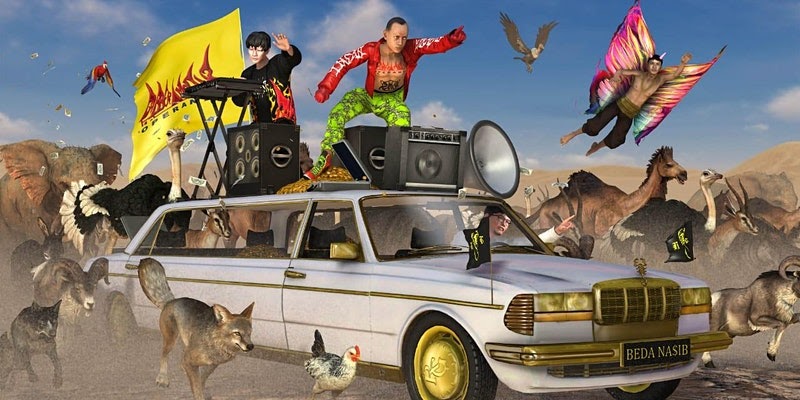 Teks: Daniet Dhaulagiri
Foto: eventbrite / Gabber Modus Operandi
The SUBSTATION kembali lagi menggelar PLATFORM, program yang merupakan perpaduan antara klub malam dengan pameran, menjadi tempat bagi para seniman seni visual atau musik elektronik untuk mempresentasikan karya barunya. Hal utama yang menjadi nilai unik dan menarik dari PLATFORM yakni karena program tersebut diselenggarakan melalui game Minecraft.
Pada edisi keempat PLATFORM, program tersebut akan berfokus pada kekayaan warisan seni Indonesia, selain itu menjadi ajang eksplorasi beragam bentuk seni radikal melalui pertunjukan virtual yang kolaboratif. PLATFORM Indonesia merupakan bagian dari pameran serta ajaran etnomusikologi yang bertransformasi menjadi pesta dansa semalaman dengan acuan tradisi Indonesia.
PLATFORM Indonesia akan menampilkan karya-karya baru dari Ican Harem (Gabber Modus Operandi) dan Swift (Passengers of Shit) bersama Rully Shabara (Senyawa) dan Karina Utomo (High Tensions) yang mencoba untuk memperluas atau mengembangkan apa saja yang mungkin masa depan tawarkan. Selain itu ada seri lukisan teranyar Ardi Gunawan yang terinspirasi oleh improvisasi loka karya dari John Nixon.
Gelaran tersebut akan dipandu oleh MC Hahan dari Ace House, serta beberapa penampilan musik elektronik dari Gabber Modus Operandi, Dewa Alit, Prontaxan, DJ MIXXIT, Karina Utomo + Rully Shabara, Setabuhan, dan Ican + SWIFT.
PLATFORM Indonesia akan diselenggarakan pada 7 Mei mendatang. Bagi kalian yang tertarik menghadiri gelaran tersebut, tiket sudah bisa dipesan di sini.