Alvvays Rilis "Very Online Guy" dan "Belinda Says" Jelang Album Baru
Kali ini, band asal Kanada tersebut berpartisipasi dalam pembuatan video mereka sendiri.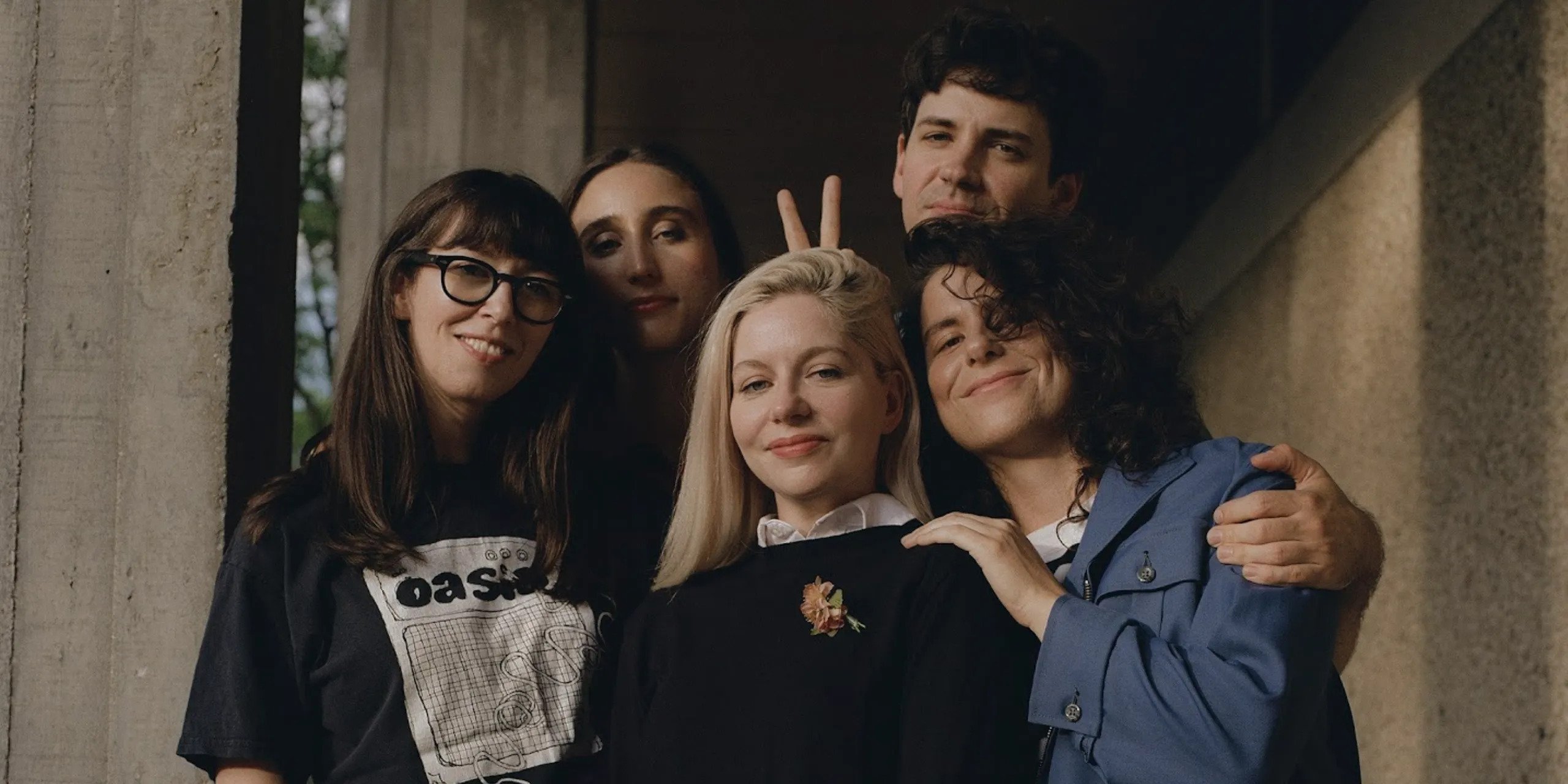 Teks: Eva Simorangkir
Foto: Norman Wong
Minuman alkohol, kampung halaman, dan memori masa kecil. Ketiga hal itu lah yang menjadi warna pada "Blue Rev", album ke-3 dari Alvvays. Judul "Blue Rev" itu sendiri berasal dari nama minuman alkohol favorit milik Molly Rankin dan Kerri MacLellan saat mereka masih remaja. Dijadwalkan untuk rilis pada 7 Oktober 2022, para penggemar band asal Toronto, Kanada tersebut telah menikmati 4 dari 14 lagu pada album baru tersebut. Dua di antaranya berjudul "Very Online Guy" dan "Belinda Says", dirilis pada 23 Oktober 2022. Sebelumnya, Alvvays telah merilis "Pharmacist" dan "Easy On Your Own", bergilir pada Juli dan Agustus tahun ini.
Lewat situs Bandcamp mereka, "Very Online Guy" dideskripsikan oleh Alvvays sendiri sebagai "hilarious reply-guy bash". Lagu tersebut merupakan suatu satir terhadap seorang karakter yang sangat aktif berinteraksi secara online. Suara dentuman di bagian intro membuat "Very Online Guy" cocok sebagai lagu untuk mengetes headphones baru. "He's a very online guy, he types his cool replies, he's incredibly animal," nyanyi Molly Rankin sang vokalis. Lagu itu pun disertai dengan mosaic-mode video, yang disutradarai oleh Colby Richardson, seorang filmmaker yang Alvvays juluki sebagai "videoguru friend" mereka. Selain itu, Molly Rankin bersama Alec O'Hanley, gitaris Alvvays sekaligus kekasih  sang vokalis, turut serta dalam pembuatan video. Kelima anggota Alvvays tampak di dalam video, menampilkan diri mereka yang sedang memainkan alat musik. Di situ, Kerri MacLellan sang keyboardist terlihat sedang menggunakan komputer, Sheridan Riley sibuk menabuh drums, dan Abby Blackwell turut memainkan bass.
Dirilis bersamaan dengan "Very Online Guy", single baru Alvvays lainnya diberi judul "Belinda Says". Mereka mengambil referensi Belinda Carlisle, seorang penyanyi dari era 1980 yang pernah menjadi anggota The Go-Go's. Jika pada eranya Belinda Carlisle terus mengatakan "heaven is a place on earth", Alvvays membalas kalimat tersebut dengan "well, so is hell" di "Belinda Says". Lirik tersebut dikutip dari lagu solo ikonis Belinda Carlisle yang berjudul "Heaven is a Place on Earth". "Belinda says that heaven is a place on earth, well, so is hell. And we'll all get help paradise, and we'll start another life," nyanyi Molly Rankin di akhir lagu.
Lewat press release, Alvvays mengatakan:
"Two new lambs for the cultural volcano! One more sweet slurp of alcopop dedicated to the girls wiping tables called "Belinda Says" and the dial-up electronic dream "Very Online Guy." We directed a mosaic-mode vid for "V.O.G." with our videoguru friend Colby. This was easily the funnest thing we've ever shot. Enjoy our clunky low-bit collage of aliased key clacking and step-dance scramble on your CRTs."