"Black is King", Album Visual yang Rayakan Kekayaan Kultur Afrika oleh Beyoncé
Menjadi pelengkap visual dari album "The Lion King: The Gift" yang rilis 2019 lalu, Beyoncé kembali rayakan kultur dan resilience dari komunitas kulit Hitam.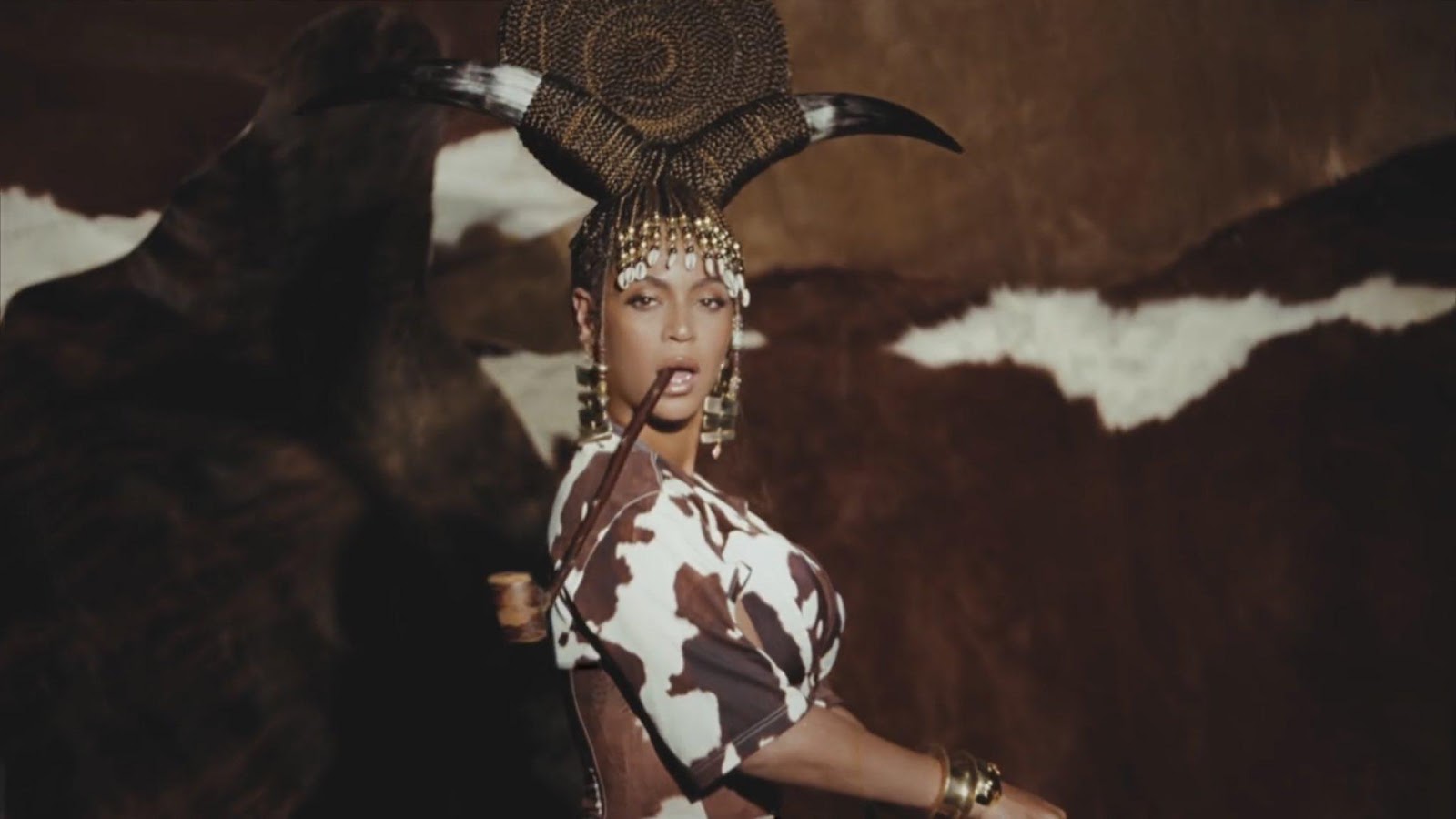 Teks: Annisa Nadia Harsa
Foto: Beyonce / YouTube
Setelah "Beyoncé" dan "Lemonade", Beyoncé kini telah kembali sajikan album visual terbaru bertajuk "Black Is King". Disebut sebagai pendamping visual untuk album "The Lion King: The Gift" yang rilis tahun 2019 lalu, "Black Is King" mengambil konsep perayaan kultur Afrika dan hanya ditayangkan secara eksklusif melalui platform streaming Disney+. Meski demikian, Beyoncé tetap sajikan hiburan untuk penggemarnya dengan mengunggah video klip untuk trek bertajuk "Already" bersama Shatta Wale dan Major Lazer.
Memiliki konsep dan arahan artistik yang sangat kompleks merupakan hal yang dikenal dalam karya-karya Beyoncé, terlebih lagi dalam album visualnya. Dalam "Already", Beyoncé pun tampilkan beberapa unsur-unsur kultur Afrika yang sangat berwarna. Mulai dari desain kostum, desain set, hingga beberapa adegan yang direkam di Ghana, ia pun menggambarkan kekayaan budaya Afrika lintas generasi dan lokasi. Perayaan ini merupakan konsep yang disambut dengan sangat meriah di kalangan penggemarnya, terlebih lagi karena konsep album "Black is King" ini merayakan kekuatan, kekreatifan, serta identitas diaspora Amerika di seluruh dunia.
Beyoncé, Kelly Rowland & Blue Ivy // #BlackIsKing. 💖https://t.co/libVlVT4JT pic.twitter.com/loxrQjBB1W

— BEYONCÉ LEGION (@BeyLegion) July 31, 2020
Tak hanya itu, "Black Is King" juga merupakan album yang sangat kolaboratif dari Beyoncé. Dalam album ini, ia berkolaborasi dengan rekan anggota Destiny's Child Kelly Rowland, supermodel Naomi Campbell, aktris Lupita Nyong'o, musisi Pharrell Williams, dan masih banyak lagi.
Belum ada kabar mengenai ketersediaan album visual "Black Is King" di platform lainnya. Namun, Beyoncé telah merilis "The Lion King: The Gift [Deluxe Edition]" di platform streaming digital. Adapun trailer "Black Is King" dapat ditonton melalui tautan di bawah ini.