Dari Serenade Iwan Fals hingga Dentuman New Rollies, "Tanamur City" Hadir untuk Para Pecinta Nostalgia
Andi Meriem Matalatta, Lydia Kandou, Grace Simon, dan New Rollies adalah sejumlah musisi lain yang akan difiturkan dalam kompilasi ini.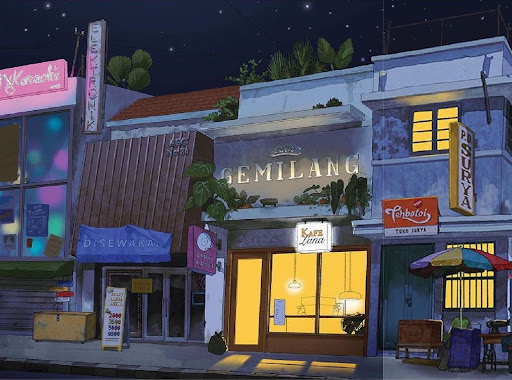 Teks: Nancy Rumagit
Foto: Peels Records/Zanun Nurangga
Peels Records telah meluncurkan "Tanamur City – Indonesian AOR, City Pop, and Boogie – 1979 to 1991", sebuah album kompilasi yang menghadirkan karya-karya dari Iwan Fals, Andi Meriem Matalatta, Lydia Kandou, serta Grace Simon. Album ini merupakan kumpulan karya-karya yang disatukan oleh Munir Septiandry, dengan edit serta remastering oleh Uchenna Ikonne dan Jason Bitner.
"We apologize for the delay of the release of Tanamur City. For those of you who have placed the order, we will send it to you shortly. Thank you for your support & patience," ujar Peels Records dalam sebuah pernyataan di Instagram.
View this post on Instagram
"Tanamur City" yang merupakan singkatan dari 'Tanah Abang Timur' akan menggambarkan suasana skena musik lokal pada era 1979 hingga 1991 dan perkembangan produksi musik pada zaman itu yang mulai mengembangkan penggunaan synthesizers dan pengambilan inspirasi-inspirasi dari berbagai genre musik, termasuk Japanese "City Pop" yang tengah populer-populernya pada waktu itu.
"Tanamur City" pun tampaknya akan memberikan suatu sudut pandang politik tertentu, mengingat situasi politik yang terjadi pada era perilisan lagu-lagu ini. Berikut suatu cuplikan dari Culture of Soul:
"Suharto aggressively courted western corporations to do business in Indonesia, which led to the need for more and more entertainment to distract the expatriates after hours. Jakarta became a wonderland of colorful discotheques, nightclubs, and restaurants that merged traditional Indonesian ambience with the sexy ultramodern pulse of the disco beat."