"FYT/VASE", Balutan Hip Hop Tak Biasa dari BAP. dan Hazy Dael
Bukti produktifitas BAP. sebagai seorang musisi.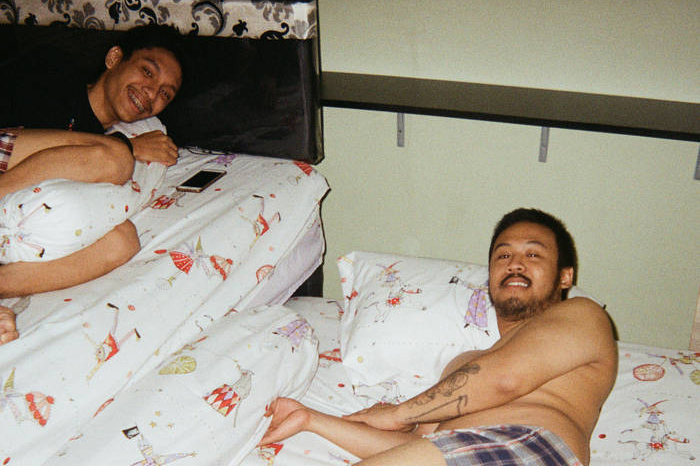 Teks: Wienda Putri Novianty
Foto: Bandcamp
Jika kemarin BAP. sempat merilis materi segar di trek "OUT OF SHAPE, OUT OF SIGHT", kali ini, dirinya kembali produktif dengan merilis trek kolaborasi bersama Hazy Dael bertajuk "FYT/VASE". Menganalogikan satu trek yang semestinya berisikan satu lagu secara utuh, di "FYT/VASE", BAP. dan Hazy Dael mendobrak format medioker komposisi lagu dengan merangkap 2 lagu menjadi satu keutuhan. Yang membuat semakin menarik, eksperimentasi ini sukses membawa pendengarnya menuju pengalaman mendengar hip hop yang tak biasa.
Menelisik lebih jauh ke dalam komposisi, terdengar bagaimana trek ini mulanya dibalut dengan beat bertempo pelan dengan suara BAP. yang khas. Seketika bertransisi secara halus di menit 1.35 mengajak pendengarnya menuju atmosfer musik berbeda. Nuansa lagu dengan tempo upbeat dan rap cepat oleh Hazy Deal seolah mengantarkan pendengarnya menuju trek berbeda – padahal tidak. Adanya ragam beat berganti membuat lagu ini tidak membosankan untuk didengar berulang kali.
Jika eksistensi musik hip hop mulai menebal, sepertinya BAP. mampu bertahan melawan derasnya arus hip hop yang semakin kencang. Dengan terus berkarya dengan eksperimentasi cerdiknya, maka tak perlu kaget jika nama BAP. akan terus diperhitungkan di skena musik hip hop lokal atau bahkan internasional.