Setelah Phoebe Bridgers dan Miley Cyrus, Sekarang Rina Sawayama Bawakan "Enter Sandman" dari Metallica
Selain Rina, IDLES juga merilis "The God That Failed" versinya hari ini.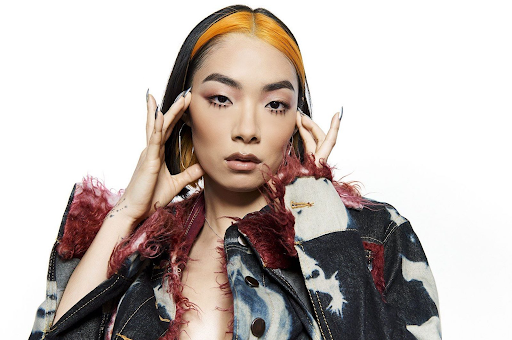 Teks: Deandra Aurellia
Photo: readdork.com
Pengisi album The Metallica Blacklist bertambah lagi. Kali ini Rina Sawayama, bintang pop asal Inggris, mempersembahkan "Enter Sandman" karya Metallica dalam versinya sendiri.
"Say your prayers, little one, don't forget, my son/ To include everyone/ I tuck you in, warm within, keep you free from sin/ 'Til the Sandman, he comes/ Sleep with one eye open/ Gripping your pillow tight/ Exit light, enter night/ Take my hand, we're off to never-never land," nyanyinya sembari diiringi instrumental eksplosif dan megah.
Versi Rina Sawayama dari lagu hard rock legendaris ini merupakan salah satu dari 53 lagu yang akan dirilis secara keseluruhan pada 10 September, yang juga termasuk versi reissue dari album The Black Album. Pada hari ini, IDLES juga mengeluarkan "The God That Failed" versinya. Sejauh ini, kolaborator untuk The Metallica Blacklist terdiri dari "Don't Tread on Me" versi Volbeat, "Wherever I May Roam" versi J Balvin, dua rendisi "Sad But True" versi St. Vincent dan Jason Isbell, juga dua rendisi untuk "Nothing Else Matters" versi Phoebe Bridgers dan Miley Cyrus.
Simak "Enter Sandman" dengan warna baru versi Rina Sawayama di bawah ini.
Tags: