Tetap Sajikan Hiburan, Lollapalooza 2020 Akan Digelar Secara Virtual dan Gratis melalui YouTube
Akan digelar selama empat hari, festival virtual ini meliputi 150 penampilan rekaman secara langsung maupun arsip set Lollapalooza sebelumnya.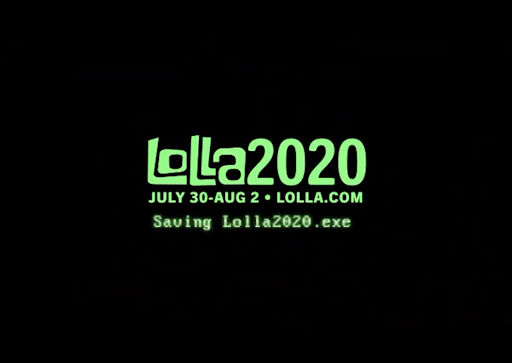 Teks: Annisa Nadia Harsa
Foto: Lollapalooza
Perhelatan festival virtual telah menjadi hal yang populer semenjak pandemi global COVID-19 yang menyebar tahun ini. Tak hanya Tomorrowland, Lollapalooza pun kini menjadi salah satu dari banyak festival yang batal untuk memanfaatkan ruang digital sebagai venue alternatif tahun ini. Selama empat hari dari 30 Juli hingga 2 Agustus 2020 mendatang, Lollapalooza pun ingin sajikan pengalaman festival yang menyeluruh dengan 150 penampilan.
Akan diselenggarakan secara gratis, Lollapalooza pun bekerja sama dengan YouTube sebagai  platform untuk melaksanakan perhelatan festival virtual ini. Untuk meramaikan hiburan digital bagi para pegiat musik di rumah, Lollapalooza pun hadirkan rangkaian penampilan dari rekaman live baru hingga rekaman arsip festival mereka sebelumnya. Beberapa musisi yang akan tampil secara live akhir Juli nanti adalah H.E.R., Kaskade, Vic Mensa, The Neighborhood, Louis the Child, dan lainnya. Adapun pertunjukan dari arsip akan meliputi sets dari Lorde, Arcade Fire, Tyler the Creator, LCD Soundsystem, Outkast, dan banyak lagi.
Tak hanya sebagai hiburan yang aman di tengah pandemi, Lollapalooza digital tahun ini juga merupakan upaya untuk penggalangan dana ke berbagai organisasi. Beberapa di antaranya adalah Arts for Illinois Relief Fund, Equal Justice Initiative, serta When We All Vote.
Bagi yang penasaran, ikuti kanal YouTube Lollapalooza agar tidak ketinggalan festival tersebut atau kunjungi situs resmi mereka untuk mengetahui informasi lebih lanjut.