The Chainsmokers akan Tampil di Luar Angkasa pada Tahun 2024, Siapa yang akan Menjadi Penontonnya?
The Chainsmokers akan bekerja sama dengan World View untuk menggelar pertunjukan musik pertama di luar angkasa yang telah dijadwalkan pada tahun 2024.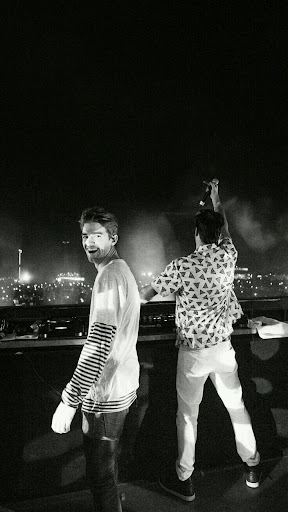 Teks: Adinda R. Syam
Foto: The Chainsmokers/Pinterest
Duo musisi asal Amerika Serikat, The Chainsmokers, akan menggelar pertunjukan musik di luar angkasa yang bekerja sama dengan World View, perusahaan pariwisata luar angkasa. Pertunjukan ini dijadwalkan pada tahun 2024 dan mereka akan menjadi musisi pertama yang tampil di luar angkasa. 
Dilansir dari Associated Pers, duo musisi ini akan tampil 20 mil di atas bumi dengan masuk ke dalam kapsul bertekanan yang dihubungkan ke balon stratosfer. 
Kepala Eksekutif World View Ryan Hartman mengatakan bahwa terpilihnya The Chainsmokers adalah agar proyek tersebut dapat menjangkau banyak lapisan demografis penonton, terutama dari kalangan anak muda. Namun, alasan lainnya ialah atas ide dari anaknya. 
"Kami selalu bermimpi pergi ke luar angkasa dan sangat antusias untuk berkolaborasi dengan World View demi petualangan dan pengalaman ini," kata The Chainsmokers dalam pernyataannya. "Kami tahu pemandangan Bumi dan luar angkasa akan sangat menakjubkan dan menginspirasi. Kami berharap keberangkatan ini akan mendorong kreativitas proyek-proyek di masa depan. "
Walau kesannya seperti kesempatan baru bagi masa depan pertunjukan musik, tapi apa yang akan membedakan penampilan tersebut jika akhirnya hanya bisa ditonton publik lewat platform streaming?