"This Is Why" Paramore Tidak Keluar Rumah Selama Bertahun-tahun
Paramore telah merillis single "This Is Why", umumkan album tituler yang dirilis pada 10 Februari 2023, dan kolaborasi dengan vokalis Turnstile.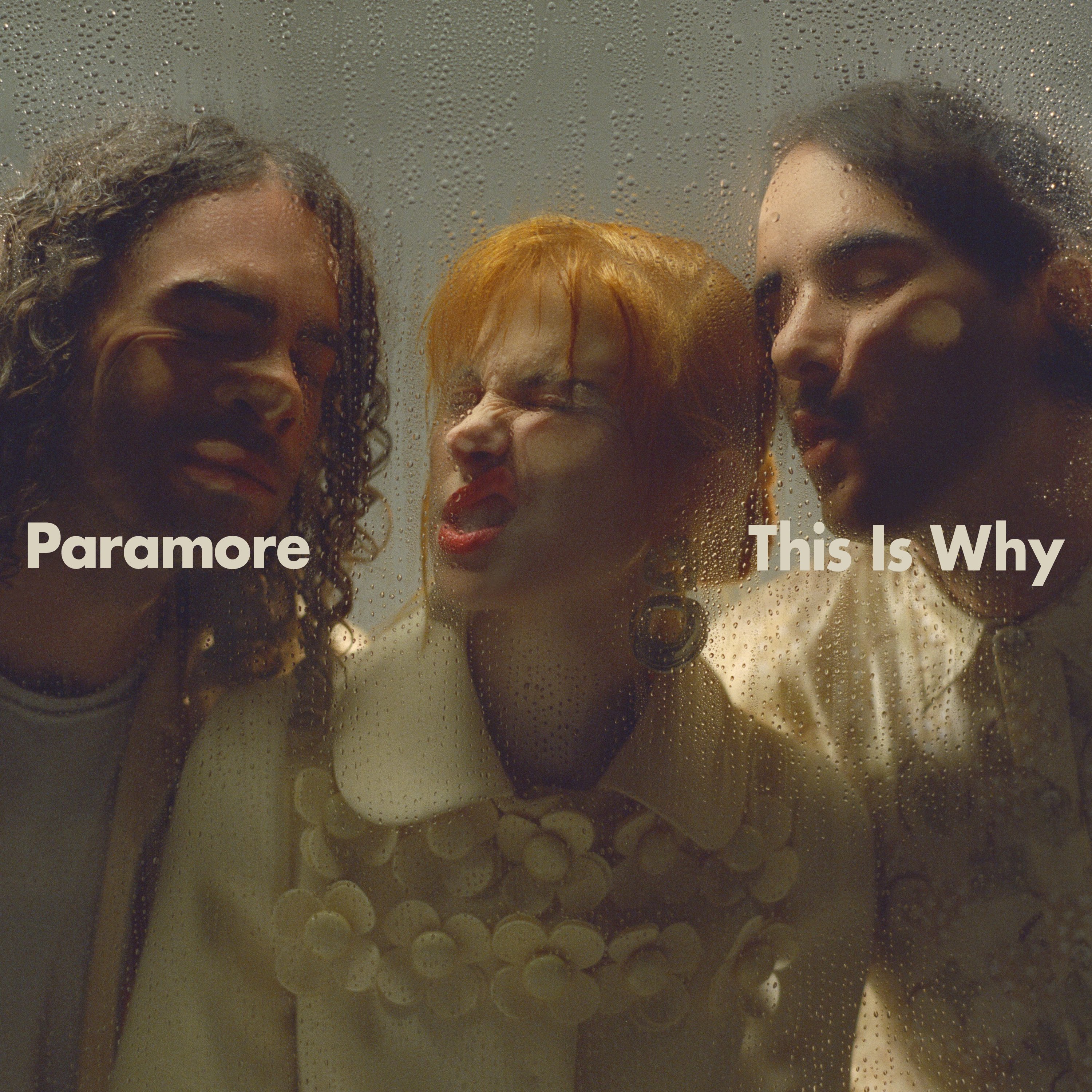 Teks: Eva Simorangkir
Foto: Zachary Gray
Jangan keluar rumah; Paramore akhirnya kembali. Nyalakan speakers dan siap-siap untuk headbang mendengarkan "This Is Why", single terbaru Paramore untuk album ke-6mereka dengan judul yang sama. Walaupun tracklist album belum ada, tampak bahwa terdapat 10 lagu yang tersedia. 
"This Is Why," the album. Feb 10. Pre-save now: https://t.co/ih0WXnRyZK

"This Is Why," the music video. Watch now: https://t.co/kochsXWKuo pic.twitter.com/3xpQhe2VEX

— paramore (@paramore) September 28, 2022
Trio asal Nashville, Tennessee, Amerika Serikat tersebut pun dengan resmi membayar kerinduan para fans dengan perilisan terbarunya. Kali ini, Paramore mengajak Carlos de la Garza untuk memproduseri lagu baru mereka di Los Angeles. (Penggemar sejati Paramore pasti tidak asing lagi dengan record producer tersebut. Di akhir lagu "Fake Happy", terdengar suara bisikan yang berbunyi "Carlos", menjadi suatu isyarat kepadanya).
Kisi-kisi tentang musik baru telah diberikan pada awal bulan September. Selain itu, beberapa jam sebelum single dirilis, seorang penggemar di Twitter mengatakan, "Scared to leave the house in case Paramore drops." Akun resmi Paramore pun melihat Tweet tersebut dan dengan sengaja membocorkan sedikit tentang lirik lagu, tanpa ada yang menyadari artinya.
funny you should say that… https://t.co/fDLYSTSLmd

— paramore (@paramore) September 28, 2022
"This Is Why" mengudara untuk pertama kalinya lewat BBC Radio 1. Di dalam lagu yang diawali dengan suara gitar nyaring, kita dapat mendengar sindiran Hayley Williams yang berbunyi, "If you have an opinion/Maybe you should shove it/Or maybe you could scream it/Might be best to keep it." Selanjutnya, bak mewakili keadaan setiap orang selama 2 tahun belakangan ini, ia pun bernyanyi, "This is why I don't leave the house/You say the coast is clear/But you won't catch me out/Oh, why?/This is why." 
Jika kamu menyukai suara baru dari Paramore ini, maka berterima kasihlah kepada Bloc Party. Dalam episode 14 Everything is Emo, serial podcast Hayley Williams, ia mengaku bahwa sebagian besar musik baru Paramore terinspirasi oleh band asal Inggris tersebut. Bass di dalam lagu pun terdengar sangat menakjubkan berkat Brian Robert Jones, touring member baru Paramore yang sempat bekerja sama dengan Vampire Weekend.
Mengutip NME, Hayley Williams pun menceritakan tentang betapa rumitnya untuk hidup pada tahun ini. "It summarizes the plethora of ridiculous emotions, the roller-coaster of being alive in 2022, having survived even just the last three or four years. You'd think after a global pandemic of f***ing biblical proportions and the impending doom of a dying planet, that humans would have found it deep within themselves to be kinder or more empathetic or something."
Penyanyi berusia 33 tahun itu juga mengatakan kepada penyiar BBC Radio 1 bahwa single ini adalah lagu terakhir yang ditulis untuk album baru mereka. "'This Is Why'" was the very last song we wrote for the album. To be honest, I was so tired of writing lyrics, but Taylor [guitarist] convinced Zac [drummer] and I both that we should work on this last idea. What came out of it was the title track for the whole album," ujar sang vokalis sambil memberi kredit kepada sahabat dan kekasihnya tersebut. (Dalam hasil wawancara terbaru dengan The Guardian, Hayley Williams dan Taylor York mengonfirmasi bahwa mereka menjalin suatu hubungan). Jika di masa lalu Paramore selalu kehilangan anggota, "This Is Why" pun menjadi era pertama mereka dengan line-up yang tetap seperti sebelumnya.
Perilisan single ini pun semakin terasa spesial karena mereka turut menghadirkan video klip yang disutradarai oleh Brendan Yates, vokalis band Turnstile. Brendan Yates pun membagikan keseruan mereka dalam proses shooting di akun Instagram miliknya. Ia mengatakan, "Thank you yelyahwilliams @zacfarro @tayloryorkyall and all involved for having me – love you all."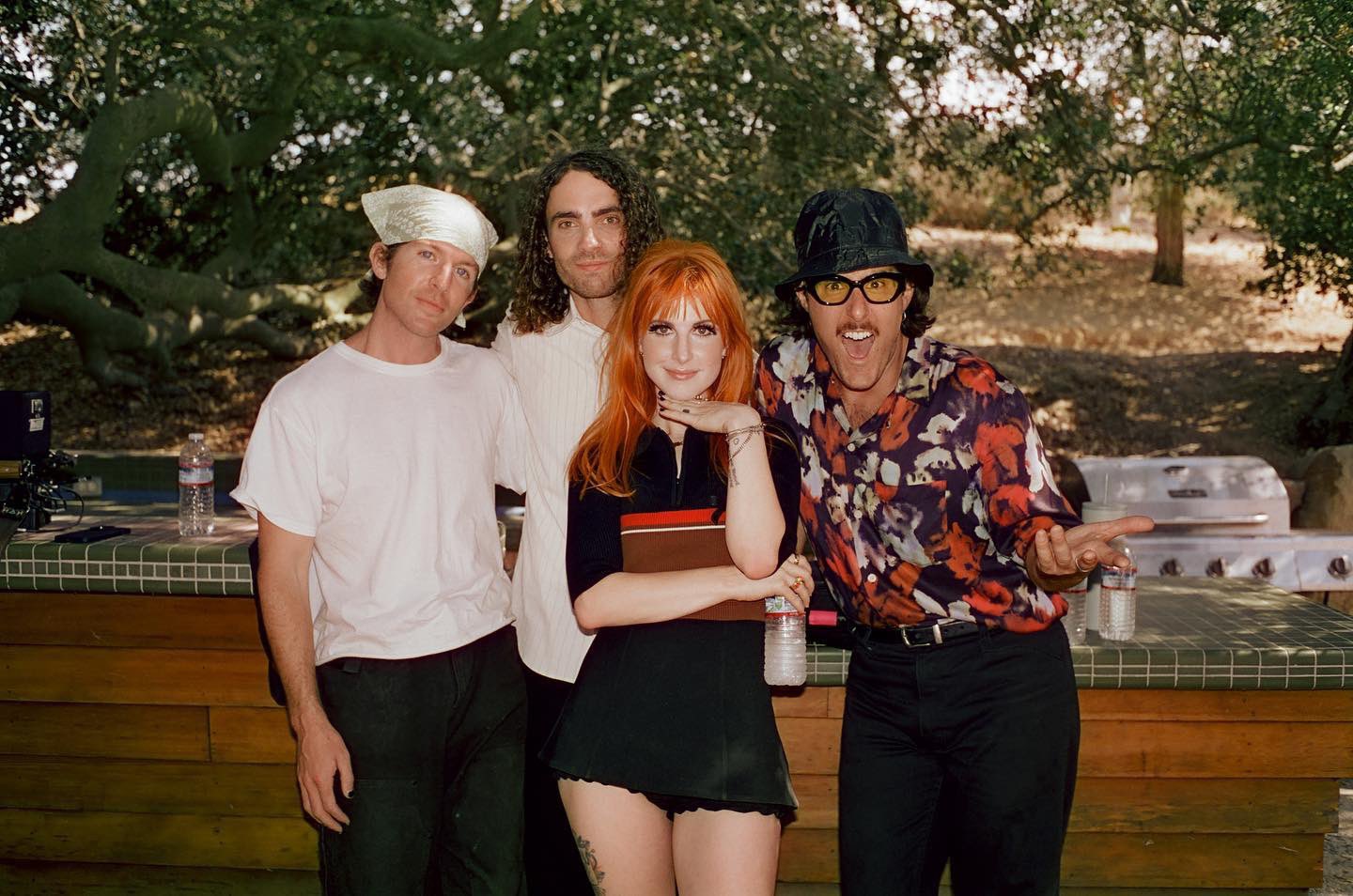 Di dalam video, terdapat Hayley Williams, Taylor York, dan Zac Farro yang bergaya sesuai dengan peran mereka. Kayla Graninger atau Elke, sang kekasih Zac Farro pun turut serta memainkan karakter layaknya seorang sutradara.
Sehari sebelum merilis "This Is Why", Hayley Williams sempat mengirim pesan kepada para penggemar lewat Discord. Walaupun untuk "keluar" rasanya menakutkan, tetapi ia merasa bersemangat untuk bertemu lagi dengan fans tercinta.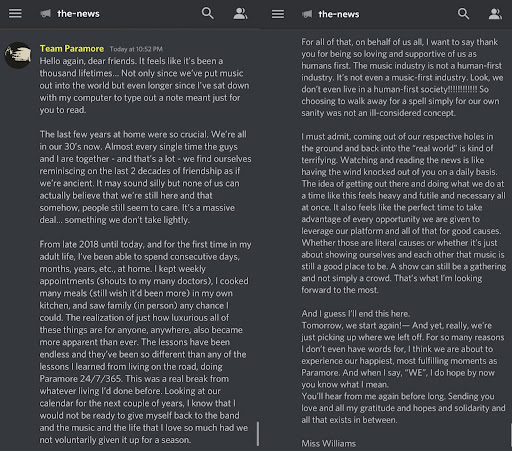 This is why we love you, Paramore!