Things We Like: Dari Minggu Kedua Agustus
Earphone, video hingga akun Instagram yang kami sukai.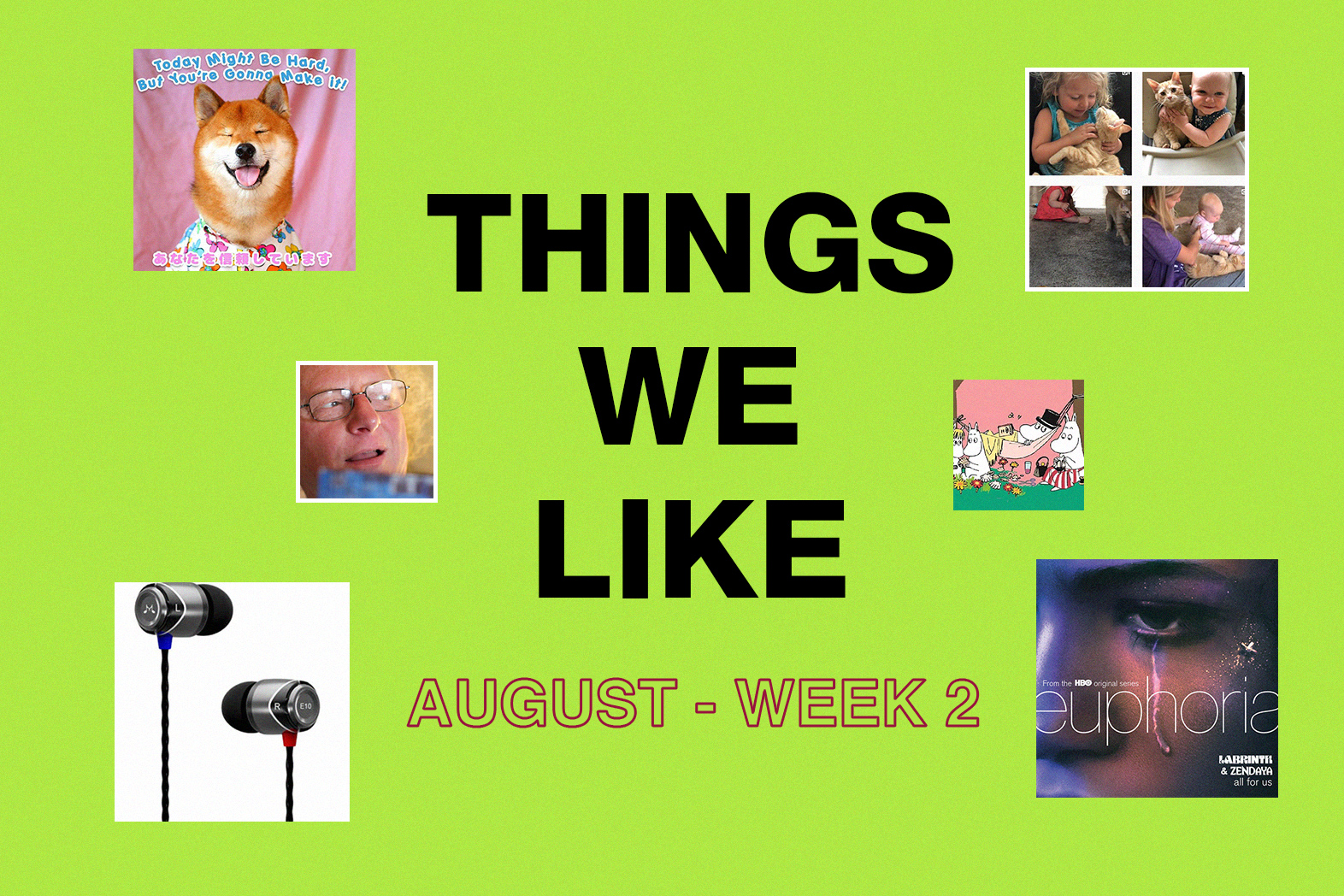 Di dalam program "Things We Like", kami mengumpulkan hal-hal yang sedang disukai oleh tim Whiteboard Journal berikut alasannya. Dari earphone dengan kualitas di luar dugaan, motivational public figure berbentuk shiba inu, video Moomin tanpa konteks, hingga official soundtrack dari tv series favorit, berikut adalah "Things We Like" dari minggu kedua Agustus.
M. HILMI
Managing Editor
What:
Soundmagic E10
Description:
Dari dulu selalu bangga dengan konsep "kere-hore", terutama saat belanja barang elektronik. Inilah kenapa punya banyak produk Xiaomi, termasuk untuk earphone. Sayangnya, minggu lalu, earphone andalan merek Xiaomi putus kabelnya. Hadeh. Impulsif langsung browsing budget earphone saat di KRL jalan ke kantor. Lalu nemulah si Soundmagic E10 ini, disebutkan bahwa earphone ini menang best earphone under 40 Pounds versi majalah terpercaya, What Hi-Fi. Langsung pesen saat itu juga, dan barangnya sampe kantor pas makan siang.
Saat dipake, sempet agak kecewa kok suaranya biasa aja. Untungnya kecewanya sebentar, saat ngulik packaging ada beberapa eartip, dan setelah ganti eartip, telinga langsung terkesima. Biasanya cukup puas dengan perangkat audio saat kita bisa mendengar detail yang sebelumnya terlewatkan, Soundmagic E10 memberikan lebih dari itu. Ia memberikan detail yang mengagumkan, sampai ke bunyi saat pick bertemu senar. Mungkin jika ngulik sound, kita bisa tahu gear musisi dengan earphone ini. Mid sama highnya jelas, bass-nya pun memuaskan. Jika sedang cari earphone murah, dan masih suka versi wired karena males nge-charge, Soundmagic E10 ini sangat-sangat direkomendasikan. 
FEBRINA ANINDITA
Editorial Staff
What:
Adam Bohman: By Biro And Umbrella Spring
Description:
Sound collage. Ngubek The Wire trus nemu preview dokumenter Adam Bohman. Seru sih ini lihat ruang kreatif dan cara dia buat sound. Coba ditonton video pendeknya. Menurut lo gimana? 
GHINA HANA SABRINA 
Editorial Staff
What:
All for Us – Zendaya (Euphoria Official Song)
Description:
Not gonna lie but "Euphoria" has been the Hot Topic of my days since it first came out. Couldn't stop talking about it. And I know that I'm definitely obsessed with this show since I have followed most of the cast members on social media. Anyway, since it has ended (let's discuss about the ending), I've been listening to the official song on a daily basis. Can't wait for season 2.
CLARISSA AMABEL
Art Director
What: 
@TofuPupper
Description: 
Sometimes the internet is a cesspit of misery. But @tofupupper is a diamond that shines bright through all that grime and muck!
Tofu is a motivational public figure, who happens to be a shiba inu, whose voice sounds like a young Japanese salaryman. Tofu is a supportive friend! I appreciate this content. Thank you @internet.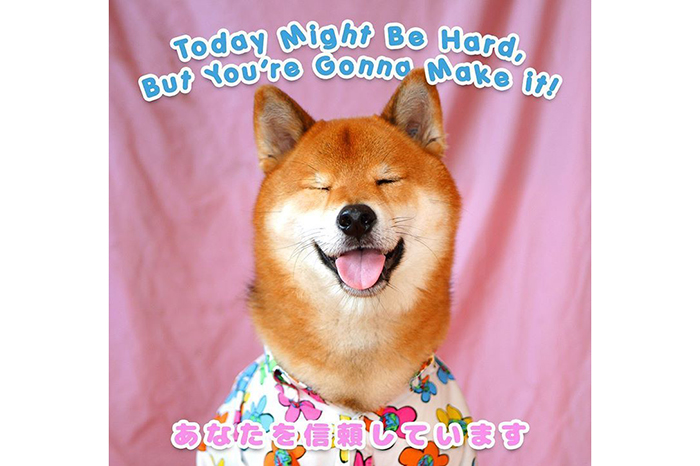 DILA F. HASAN
Graphic Designer
What: 
@The_cat_named_carrot 
Description: 
Buat para pecinta binatang, khususnya kucing, siap-siap hati lo meleleh ngeliat kucing satu ini. Dia sabar banget, ngeluarin claw-nya aja gak pernah ke anak-anak kecil inih huhuhu pokoknya…cuteness overload!!!! Dah, nuff said, tonton aja. Suka gak suka, itu belakangan hehehe.
SABRINA FARIZKY
Marketing & Sales
What: 
"90's Moomins Without Context" Video
Description: 
Been missing my life back in Finland for the past couple of weeks, and decided to watch some Moomin videos on youtube to comfort myself. Di tengah video marathon, ga sengaja ketemu kompilasi potongan-potongan video yang ternyata memang kalau ga ada konteks, dialognya jadi banyak yang NSFW.