Things We Like: Dari Minggu Keempat Februari
TV series, musik hingga game yang kami sukai.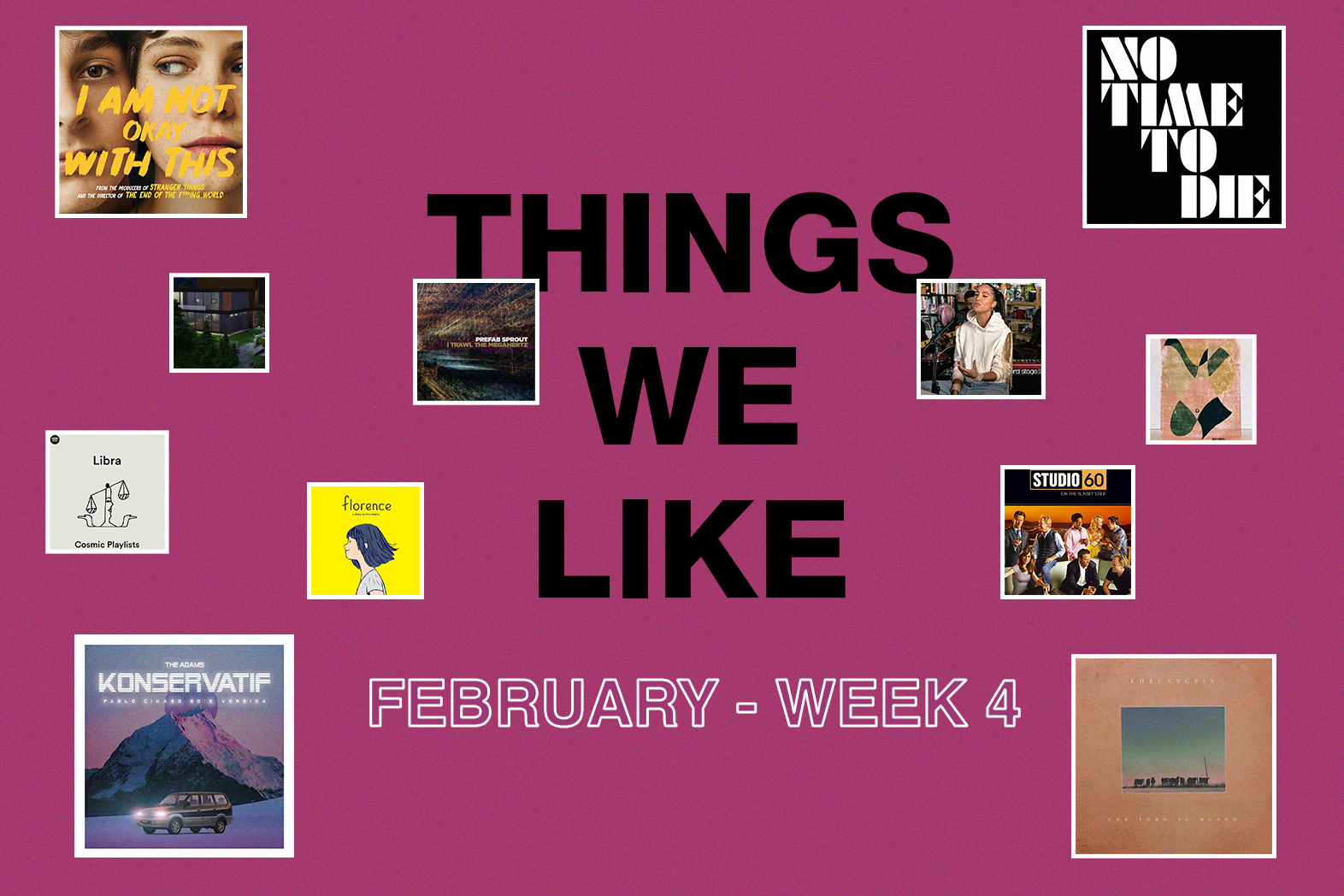 Kembali lagi dengan "Things We Like". Di dalam program ini, kami mengumpulkan hal-hal yang sedang disukai oleh tim Whiteboard Journal berikut alasannya. Dari remix dari trek "Konservatif" milik The Adams, TV series terbaru "I Am Not Okay With This", hingga performance dari Snoh Aalegra untuk Tiny Desk Concert, berikut adalah "Things We Like" dari minggu keempat Februari.
KEN JENIE
Editor
What:
Prefab Sprout – I Trawl the Megahertz
Description:
The sound of music conveys feelings and moods, and arrangements can create emotional narratives that unfolds at every passage. "I Trawl the Megahertz", a song originally released in 2003 by the band's founder, Paddy McAloon, is one that really exemplify music as a storytelling artform. Just take a listen to this 20-plus minute song, you will enjoy every minute of it.
M. HILMI
Managing Editor
What:
THE ADAMS – KONSERVATIF (PABLO CIKASO 80'S VERSION)
Description:
Bikin lagu itu susah, tapi kadang remix lagu level susah itu berlipat ganda. Apalagi kalau yang di-remix adalah lagu populer yang digemari banyak orang. Kemungkinan untuk merusak lagu dan memori banyak orang terkait lagu itu sangat besar. Pablo Cikaso berhasil menghindari itu semua dan justru memberikan nafas baru untuk lagu "Konservatif" yang sudah terlanjur jadi klasik itu. Sekaligus memberi makna baru yang lebih kontemplatif pada lirik "Siang lambat laun telah menjadi malam/Dan kini telah gelas ketiga/Jam sembilan malam aku pulang". Jika versi The Adams adalah nyanyian saat kita berangkat kencan, maka versi Pablo Cikaso ini adalah renungan saat kita pulang kencan dan mulai khawatir akan apakah akan ada masa depan dari hubungan yang kita jalani. 
HANA DEVARIANTI
Managing Editor
What:
Cosmic Playlist Spotify
Description:
As stated in the title, the Cosmic Playlist is curated according to the astrological sign with the theme and the tone of the playlist that reflects the horoscope of the month. To add more fun, the copy of the playlist includes horoscope readings from celebrity astrologer, Chani Nicholas. 
The kind of playlist that I need during this mercury retrograde season.
FEBRINA ANINDITA
Editorial Staff
What:
Parasite House Build | The Sims4
Description:
Muncul di homepage Youtube gw nih. Ambisius banget sih yang bikin. Salut!
GHINA HANA SABRINA
Editorial Staff
What:
ZOUZOU RUGS
Description:
I just want to have nice rugs. Is that too much to ask?
EMMA PRIMASTIWI
Editorial Staff
What:
PERSONAL HYGIENE 
Description:
It shouldn't take a global virus pandemic for people to practice PERSONAL HYGIENE. Some of y'all are really nasty. 
Seriously though we don't have time to get SICK, I don't have time for any of this corona shit, NO TIME TO DIE, GOT DEADLINES TO MAKE. 
Please be aware of yourself and your surroundings. Health is #1 My G's. 
CLARISSA AMABEL
Art Director
What:
Studio 60 on the Sunset Strip
Description:
I'm on an Aaron Sorkin kick lately, and although I'm 14 years too late but here we are! 
In 2006, Studio 60 was the Goliath to 30 Rock's David. They had the big-name creator (Sorkin), a superfamous TV star (just CHANDLER BING), and a fat production budget. Studio 60 was killed after one season. 30 Rock went on to win 6 very well-deserved Emmys. WHAT HAPPENED?? I'm determined to find out.
Studio 60 is set in a SNL-type live sketch show. The drama centers around the very opinionated and very articulate network execs, directors, head writers (Chandler Bing), and cast members. TBH this show isn't aging so well: plenty of mansplaining, mini gay-panics, and a very very white cast. Worse, this show believes they're very witty, but they're not always funny. 
But other than that, 60 has its merits. I love a show with intense banters, well-choreographed walk-and-talks, and I appreciate that Sarah Paulson's character is a conservative funnywoman trying to navigate a very liberal Hollywood. That's a conflict you don't see on TV everyday… (probably because it's impossible to teeter that line) 
After I finish this one, I'm gonna hunt down another Sorkin classic… SPORTS NIGHT!!
TIANA LONDA
Graphic Design
What:
 I Am Not Okay with This
Description:
It's a new Netflix series, from the producers of Stranger Things and the director of The End of the F***ing World. Finished the whole series in 2 nights (self control much? lol) Sangat, sangat suka dengan penyajian ceritanya yang singkat, cuma 20 menit per episode, tapi alur ceritanya seru banget! Tiap udah kelar satu episode rasanya pengen lanjut terusss karena penasaran sama kelanjutan ceritanya. I am definitely looking forward for its next season! Bravo, Netflix.
AZZAHRA RIZQA
Graphic Design
What:
Como Me Quieres – Khruangbin
Description:
You know those songs that creeps back up on you 3 months after discovering them? Yup, this song is one of 'em. I literally spent the last 4 days listening to THIS SONG, AND THIS SONG ONLY. It's a very intricate music, yet very calming, that it's perfect for navigating a hectic day at work. I'm not good with naming genres, but Khruangbin is definitely on a whole new level!
MARDHI LU
Graphic Design
What:
Florence
Description:
Monument Valley is a great game. And one of the lead designer of Monument Valley created a Game called Florence back in 2018. When it was still in early access. I was thrilled to see that there's a mobile game that's focused on the story rather than all the violent and multiplayer games that filled the market(and another reason is that florence is a slice of life with romance game. I'm kind of a sucker for that) Butttt, Fast forward to 2020, I forgot about the release of the game and just remembered it now because i saw a post on Reddit last week. I bought Florence, And it's a great experience! 
This game follows the story of Florence Yeoh and her love story. With almost no dialogue, the game present day to day problems in puzzles (some example : chatting requires you to put puzzle pieces of chat box together and tidying up requires you to tap the dirty clothes and tidying up the bed, fighting with your partner will . .(I will not spoil) etc) With a soothing ambient music, This game takes you on a journey that will make your eyes teary. (sadly the game is quite short, other than that it's fantastic)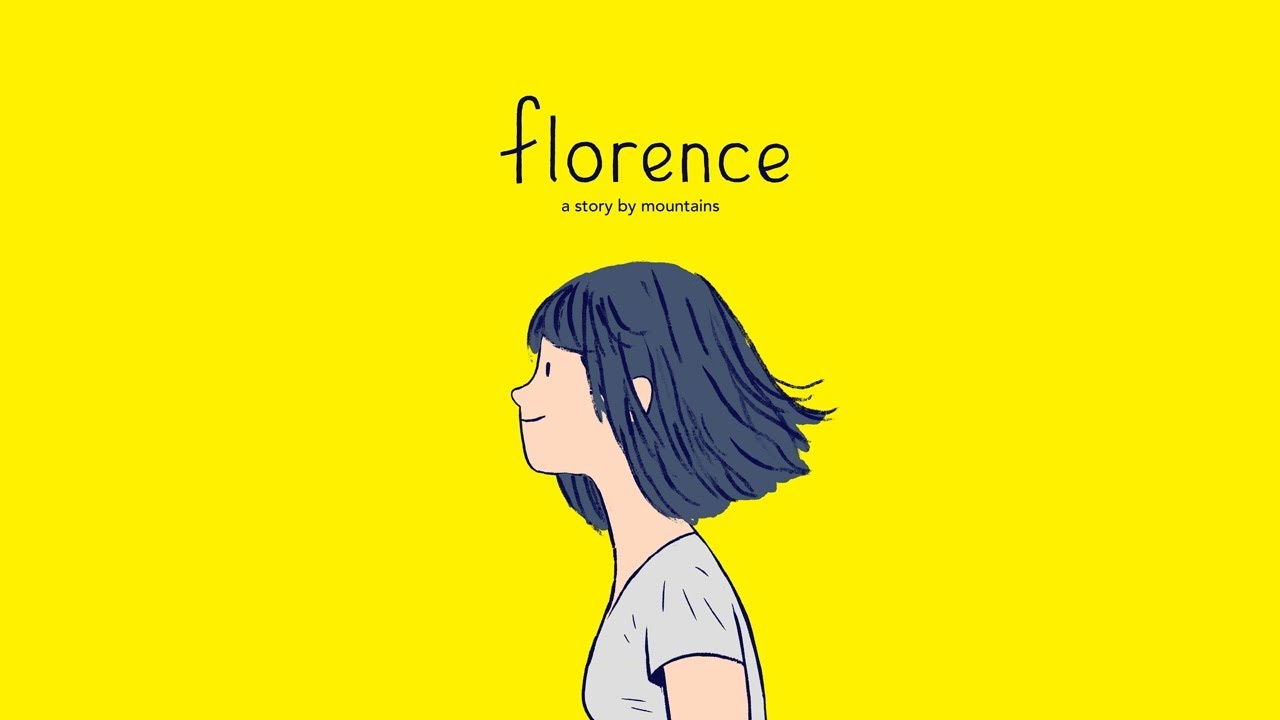 SABRINA FARIZKY
Marketing & Partnerships
What:
Snoh Aalegra: NPR Music Tiny Desk Concert
Description:
One of the best Tiny Desk Concert set, where the orchestra and background singers have successfully elevate Snoh's performance as a whole. She opened her set with "Love Like That" and ended it with a new rendition of "Find Someone Like You." The performance gives me all those Carrie Bradshaw-esque thoughts about feelings and relationship wkwk.
*Additional notes: praise to npr's amazing sound engineers.