Things We Like: Dari Minggu Pertama Desember
Film, musik hingga restoran yang kami sukai.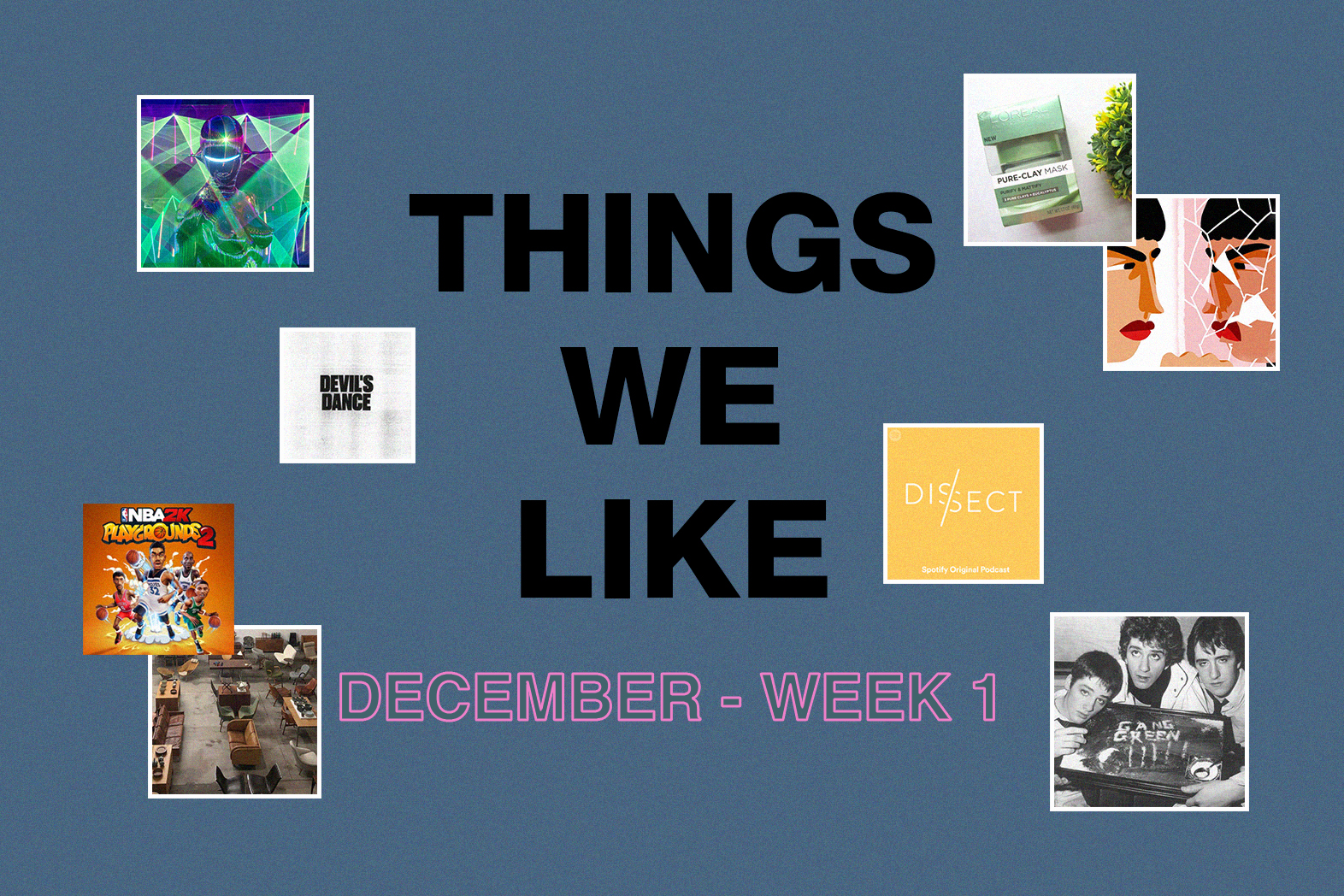 Di edisi terbaru "Things We Like", kami mengumpulkan hal-hal yang sedang disukai oleh tim Whiteboard Journal berikut alasannya. Dari film pendek terbaru dari sineas lokal, tempat makan yang membangkitkan rasa nostalgia hingga patung robot di panggung Dior, berikut adalah "Things We Like" dari minggu pertama Desember.
M. HILMI
Managing Editor
What:
NBA2K Playgrounds 2
Description:
Kemarin beli game ini pas Black Friday (panjang umur konsumerisme!), dan serunya sesuai ekspektasi. Bayangin NBA Jam kawin silang sama super moves-nya Marvel vs Capcom, maka jadilah.
Pas main langsung dapet idola, Steve Nash! Sekarang sedang dalam misi mengumpulkan nama-nama jagoan lain. So far udah dapet Shaq, Jayson Tatum, Kevin Garnett, Russell Westbrook juga Tony Parker. Masih ngejar pengen dapet Iverson, Jason Kidd sama Giannis "The Greek Freak" Antetokounmpo.  
FEBRINA ANINDITA
Editorial Staff
What:
"Maaf Senin Tutup"
Description:
Cukup beruntung bisa ikut shooting dan nonton film pendek terbaru buatan Anggun Priambodo di Lir Space, Jogja sebelum dibuka untuk umum. Tapi sebenarnya ini bukan film yang berdiri sendiri sih. Kalau kata Anggun, ini video art karena ada sebuah pameran terkait karakter utama yang juga digelar di Lir.
Inti cerita dari "Maaf Senin Tutup" bisa dibilang cukup personal, tapi agak fiktif dan seperti biasa dibalut humor yang mungkin cuma dimengerti orang-orang yang pernah nonton karya Anggun atau kenal Anggun. Jujur agak bingung karena saat baca kertas 'kuratorial' dari Lir terasa jelas, tapi saat mengingat-ingat filmnya kok seperti tidak sinkron. Seperti ada missing link. Justru itulah jadi berkesan karena masih penasaran untuk mengerti maksud Anggun haha.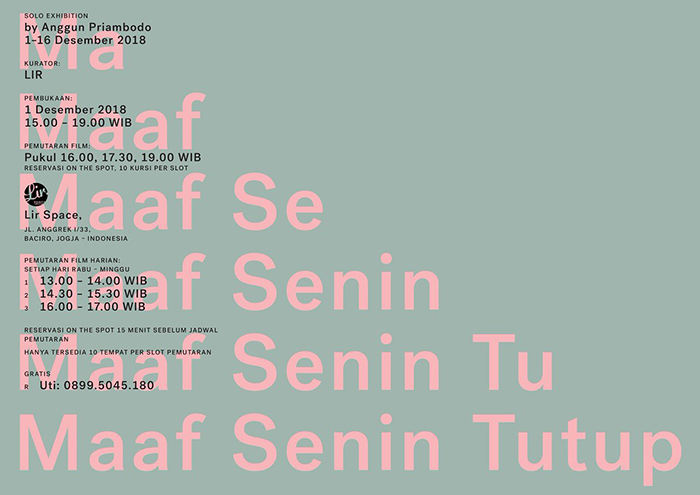 AMELIA VINDY
Editorial Staff
What:
Gang Green – Voices Carry (Till Tuesday Cover)
Description:
Ternyata jauh sebelum Sky Ferreira, salah satu band punk favorit gue Gang Green juga pernah meng-cover "Voices Carry"-nya Till Tuesday. Gue shock, karena trek tersebut ada di album mereka yang gue punya di rumah. Dan setelah gue denger lagi, rupanya gue lebih jatuh cinta sama versi covernya Gang Green. LOL. Hal tersebut nggak hanya karena yang bawain band favorit gue, tapi versi Gang Green lebih mewakili emosi gue yang menggebu-gebu saat dengerin "Voices Carry". Lewat versi cover-nya Gang Green gue sadar, kalau "Voices Carry" memang lebih cocok dibawain dengan teriak-teriak. Luv them <3
GHINA HANA SABRINA
Editorial Staff
What:
Wright Auction IG Page
Description:
Wright is the go-to auction house that specializes in modern and contemporary design. A self-proclaimed furniture hoe, I just want to have nice furniture is that too much to ask? Probably an Eames chair or a Gilbert Watrous lamp for my imaginary home.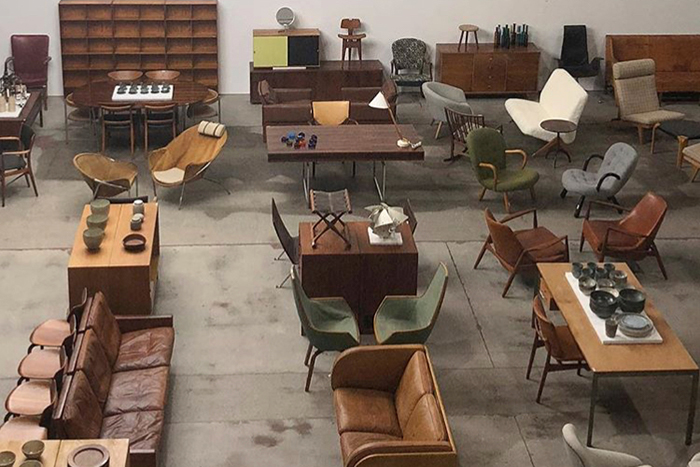 EMMANUELLA PRIMASTIWI
Editorial Staff
What:
How to remain calm with people
Description:
I think people know by now that I have a wee bit of a temper. Since I'm trying this thing where I try to be a better person, I've been doing research on how to be calmer and manage my mood when I get annoyed with things out of my control. So if you're trying to hold an intervention for yourself, it's a good idea to watch this and implement it in your life. Remember! It's not always about you.
JANUAR KRISTIANTO
Heart Attack
What:
OSSIA – Dub Hell
Description:
Dub Hell adalah ramuan atmosfer musik dub elektronik nerawang dan ngambang dengan komposisi minimal berbalut industrial, hasilnya sebuah track yang terasa suram namun tetap bikin gue pengen joget. Blackest Ever Black tidak pernah gagal memunculkan berbagai musisi kontemporer jenius, itu fakta.
CLARISSA AMABEL
Art Director
What:
Waroeng Ethnic, Bandung
Description:
Akhir pekan kemarin, gue bertamasya sebentar ke Bandung karena ada kondangan temen. It was the perfect little getaway I needed (#blessed). Salah satu tempat nyaman yang diperkenalkan sobat Bandung saya adalah Waroeng Ethnic di Ciumbuleuit ini.
For maximum comfort, cobain Mushroom Rosti-nya (ish enak pisan!) dan Nasi Tutug Crispy (haoche crazy), pake teh serai hangat, sambil duduk di teras belakangnya dikelilingi tanaman yang asri, sore-sore sebelum hujan. Foto yang terlampir adalah Bistik Sapi klasiknya, dengan rasa yang membangkitkan nostalgia. It's one of those simple pleasures that lingers in your heart.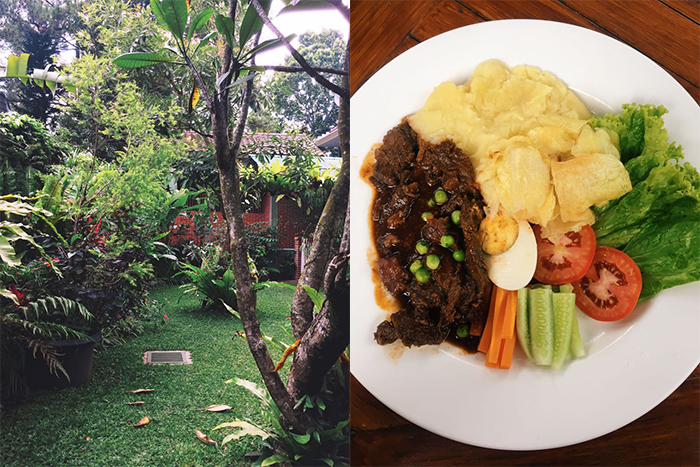 ENRICO EMMANUEL
Graphic Designer
What:
Charles William – Have Yourself A Merry Little Christmas
Description:
Sebenernya lupa kapan persis nya pertama kali dengerin lagu ini. So far ini rendition lagu 'Have Yourself A Merry Little Christmas' favorit gue, karena mood-nya yang super hangat dan enak untuk didengerin saat musim hujan di bulan Desember.
VINCENT WIDJAJA
Graphic Designer
What:
Bat For Lashes – The Haunted Man [2012]
Description:
Haven't heard a new record from this sorrowful, magical lady for a while since 'The Bride'… So here I go listening back to Khan's moody indie-pop record — surely brings back the memories of night-driving on 101 and 210 freeways during chilly Fall season in Los Angeles.

Cool collab with Ryan McGinley too for the record cover.

Love it. Love it.
Personal highlights:
'Oh Yeah',
'Deep Sea Diver'
'Marilyn'
'The Haunted Man'
'All Your Gold'
DILA F. HASAN
Graphic Designer
What:
L'oreal Clay Mask
Description:
Adooh gue tau ini basic…essentials tapi ini! (alesan) Muka gue belakangan ini lagi adaptasi dengan cuaca Jakarta yang ga menentu di bulan November dan Desember ini, jadi bruntusan-jerawatan lagi. Sampai beli masker tea tree tetep ga mempan dong…obat jerawat gue juga ga mempan karena mati satu tumbuh seribu~~anyway berkat masker ini pori-pori besar gue yang kayak lobang jalan jadi mengencang tapi kulit tetap dewy hehehe, cocok untuk semua tipe kulit!
SABRINA FARIZKY
Marketing & Sales
What:
Dissect S3E15 – White Ferrari by Frank Ocean
Description:
One of my favorite Dissect episode yet.
Bukan cuma karena 'White Ferrari' memang salah satu lagu favorit gue di Blonde, tapi kali ini Cole Cuchna menutup episode dengan cerita tentang hubungan personalnya yang membuat siapapun yang mendengar akan setuju bahwa memang album kedua Frank Ocean ini sangat relatable – because we've all been there, we've felt the same.
RANDY RAIS
Sutradara
What:
Sorayama's Dior Pre-Fall 19 Sexy Robot
Description:
Great chrome gazongas & metal butt !
What more can one fanboy ask for ?!
That Sorayama Dior saddle bag please…