Who, What, Why: Naufal Abshar
Salah satu seniman belia yang karyanya telah mendunia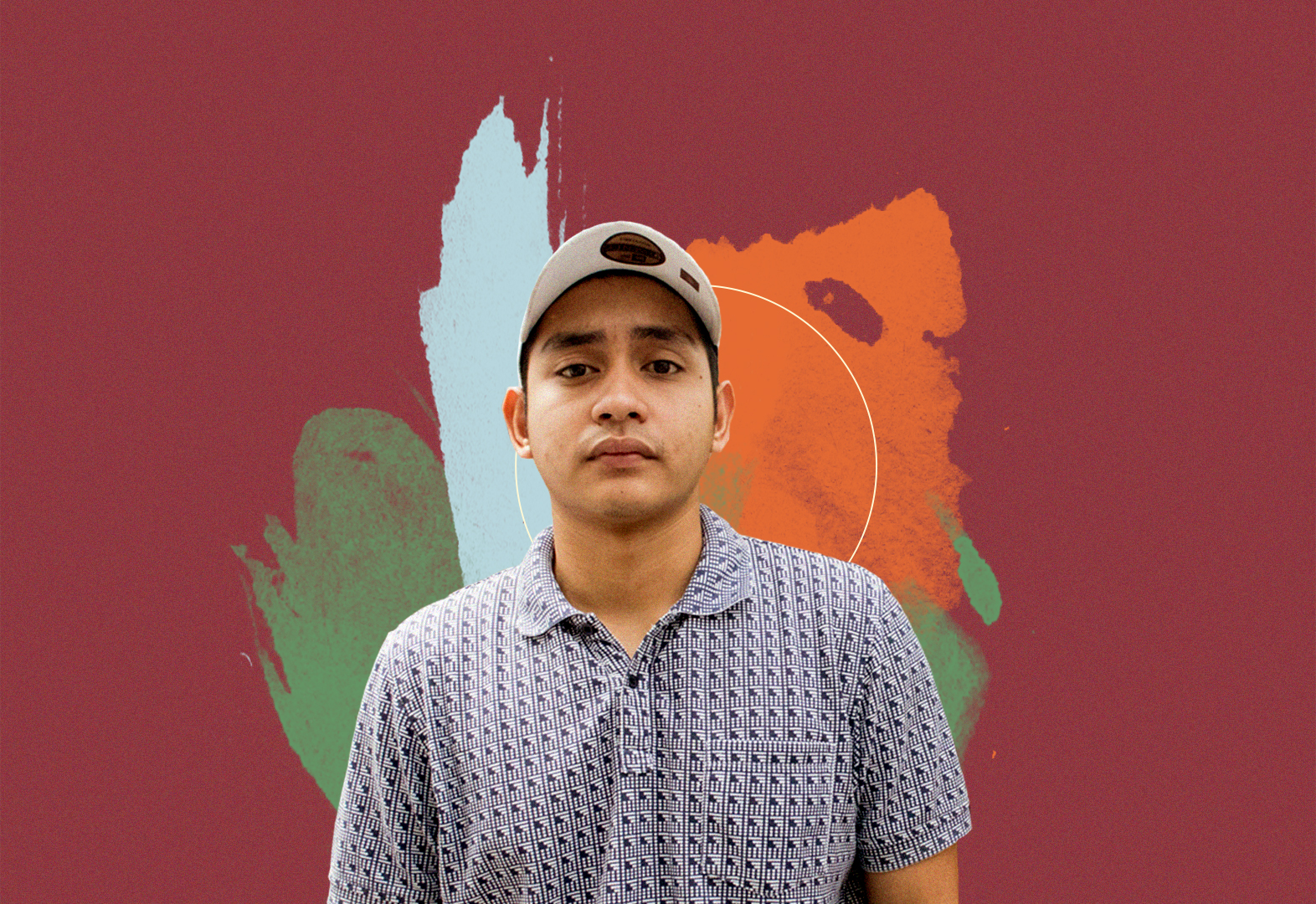 Who
Lulusan LASALLE College of the Arts dan Goldsmith University di London ini adalah salah satu seniman belia yang karyanya telah mendunia. Lahir tahun 1993, karya Naufal telah dimiliki kolektor asal dari Spanyol, Perancis, Singapura, sampai Afrika Selatan. Mengawali karirnya di Singapura, karya Naufal telah membawanya hingga ke Venesia dan Lithuania. Di level lokal, Naufal juga telah membuktikan diri dengan menjadi yang pertama di kompetisi live painting Indonesia Arts Festival tahun 2013.
What
Naufal dikenal melalui karyanya yang menggabungkan painting dengan kata-kata. Salah satu yang paling khas adalah kegemarannya untuk memasukkan kata "haha" dalam lukisannya. Menurutnya, itu adalah salah satu cara bagi dirinya untuk mengajak orang tertawa di antara kesibukan dalam keseharian. Meskipun demikian, tak jarang ia juga memasukkan kritik sosial subtil melalui karyanya yang akan selalu diingat melalui goresan kuasnya nan kuat dan keberaniannya dalam mencampur warna-warni dalam karyanya. Belakangan Naufal kerap bereksperimen dengan bentuk kanvas yang tak konvensional. Karyanya yang paling populer adalah artwork untuk cover album Kunto Aji – "Mantra, Mantra".
Why
Naufal adalah salah satu contoh bagaimana mimpi harus diperjuangkan. Mendapatkan keraguan sejak di awal mendalami dunia seni, ia terus maju untuk membuktikan diri. Mulai dari bekerja di galeri seni hingga di perusahaan art service ia lalui untuk bisa berkarya sebagai seniman. "Aku mau sukses, jadi harus keluar dari zona nyaman. Kenyamanan bisa membunuh kita. Sebelumnya aku tidak pernah keluar dari rumah dengan fasilitas yang nyaman," ujar Abshar dalam interviewnya bersama viva.co.id. Kini, perjuangannya telah terbukti dengan segala prestasi yang telah ia raih.