Sia Membela Pilihannya Dalam Memilih Seseorang Non-Autistik Untuk Bermain dalam Film Perdananya
Film perdana Sia menceritakan tentang seseorang yang non-verbal, namun tidak memerankan orang dalam spektrum.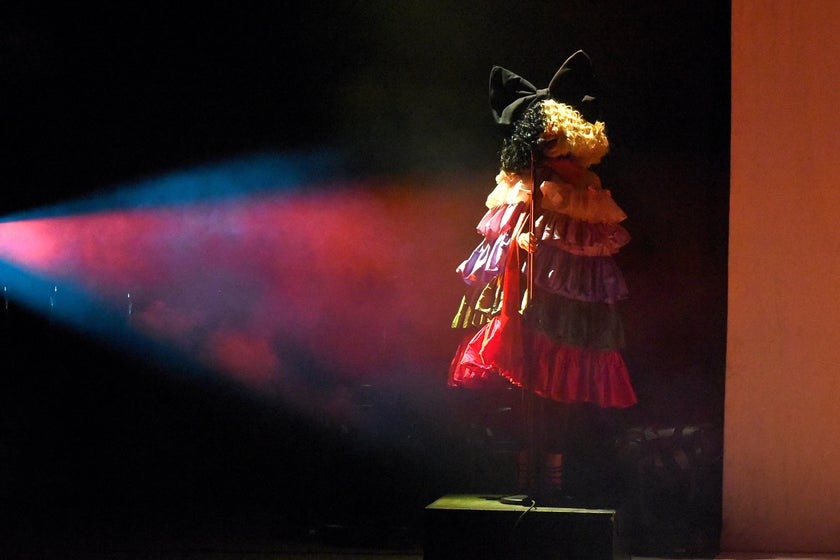 Teks: Niskala H. Utami
Foto: Presley Ann
Baru beberapa hari setelah merilis trailer untuk film terbarunya, Sia menerima kritisisme dari komunitas Autistik. Musisi asal Australia ini baru kembali ke radar media untuk mengumumkan film terbarunya "Music". Film perdana dari Sia menceritakan tentang seorang perempuan bernama Music yang berada dalam spektrum autisme. Banyak penonton, terutama dari komunitas disabilitas, yang kecewa terhadap penggambaran autisme dalam trailer.  
Walaupun Music tidak terus terang dipanggil autistik dalam naskah, penonton dapat melihat bahwa Music berada dalam spektrum non-verbal. Music sendiri diperankan oleh Maddie Ziegler, penari yang sudah sering muncul dalam video musiknya. Banyak yang beralih ke twitter untuk bertanya mengapa Sia tidak memerankan seseorang yang autistik atau jika Sia berkonsultasi dengan orang-orang yang berada di spektrum. 
Hi Sia, can I ask why you didn't cast a disabled actor for this part? It's pretty offensive the way you've chosen to portray this character. People with disabilities are not broken and don't need fixing. Many of my friends have different disabilities and they are some of the —

— Bronagh Waugh (@bronaghwaugh) November 19, 2020
this is cripping up and it's really gross. if you want to tell stories about disabled people, pay disabled people to tell the story

— eli 🥞🌹 (@_elinorlower) November 20, 2020
Sia akhirnya ke twitter untuk menanggapi kemarahan dan kritik yang ia terima. Pembelaan utama dari Sia adalah bahwa memproduksi film ini membutuhkan tenaga kerja yang sulit dilakukan oleh seseorang yang berada dalam spektrum non-verbal. Sia juga menegaskan bahwa dirinya sudah banyak melakukan konsultasi dengan berbagai organisasi dan sumber sebelum memulai produksi. 
I agree. I've never referred to music as disabled. Special abilities is what I've always said, and casting someone at her level of functioning was cruel, not kind, so I made the executive decision that we would do our best to lovingly represent the community.

— sia (@Sia) November 20, 2020
Duh. I spent three fucking years researching, I think that's why I'm so fucking bummed.

— sia (@Sia) November 20, 2020
  Dari sejumlah balasan dari Sia, sang musisi pada dasarnya merasa dirinya memiliki niat yang baik dan berharap semua orang akan menonton filmnya tahun depan. 
I cast thirteen neuroatypical people, three trans folk, and not as fucking prostitutes or drug addicts but s as doctors, nurses and singers. Fucking sad nobody's even seen the dang movie. My heart has always been in the right place.

— sia (@Sia) November 20, 2020
Grrrrrrrrrr. Fuckity fuck why don't you watch my film before you judge it? FURY.

— sia (@Sia) November 20, 2020
Pembahasan mengenai representasi dalam film dan media sudah menjadi topik hangat dalam beberapa tahun terakhir. Selayaknya komunitas LGBTQ+ yang ingin Hollywood untuk memerankan seseorang yang trans atau gay untuk peran-peran tertentu, komunitas disabilitas juga mengadvokasikan hal yang sama. Dalam sisi lain, memproduksikan sebuah film memang membutuhkan mental dan fisik kuat yang bahkan aktor able-bodied atau neurotypical masih kesulitan memenuhi permintaan. 
Saat ini, belum bisa dibilang apakah Sia benar atau salah, satu hal jelas. Seperti sekarang sudah ada undang-undang untuk melindungi pemain anak-anak, industri film harus bisa belajar untuk mengakomodasi aktor neurodivergent dan penyandang disabilitas.