Steven Spielberg Debut Garap Video Musik "Cannibal" Milik Marcus Mumford 
Spielberg tidak menggunakan efek mencolok dan khas blockbuster, "Cannibal" justru menjadi one-shot video hitam-putih berdurasi tiga menit di ruang kosong.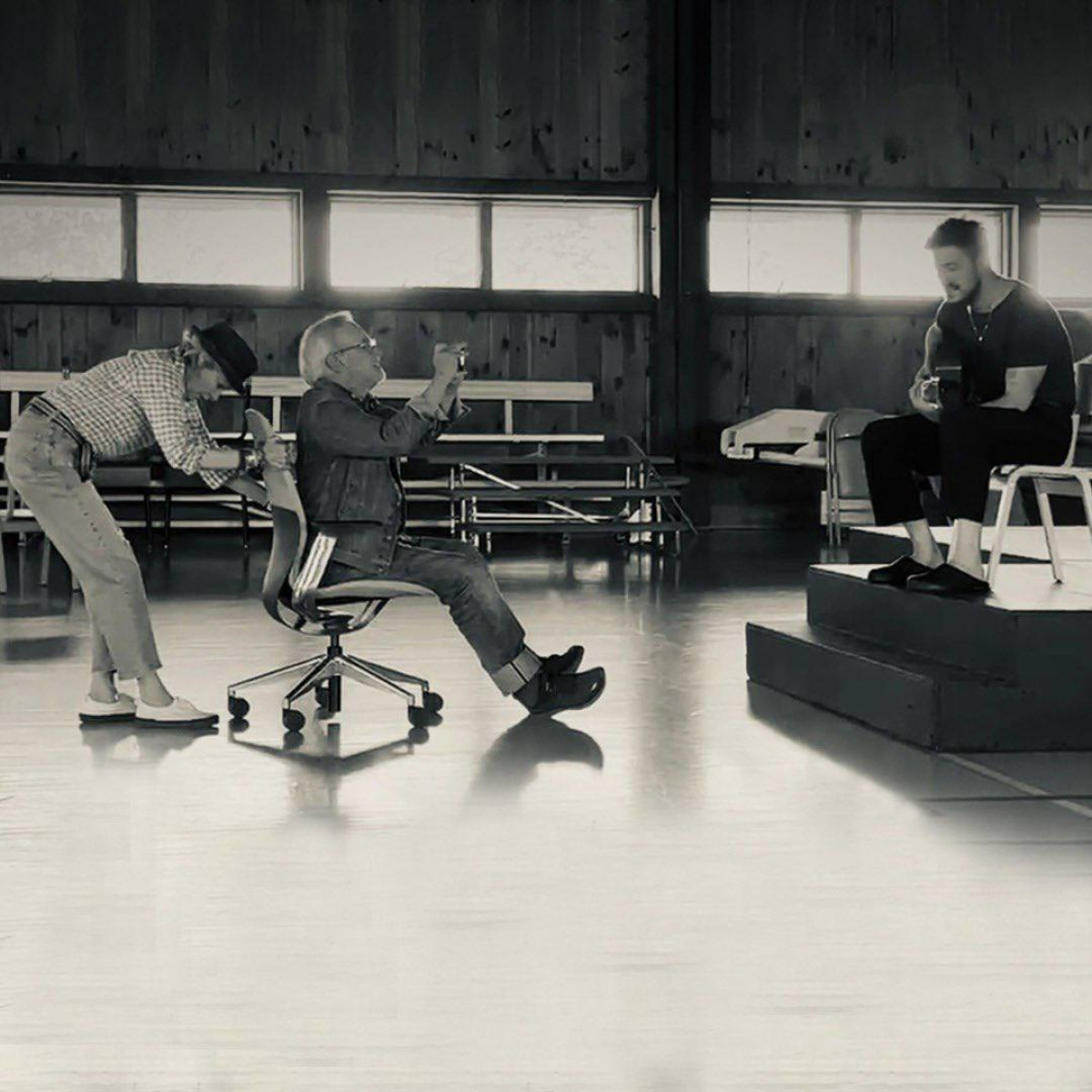 Teks: Septiana Noor Malinda
Foto: Twitter/Marcus Mumford
Proyek musik Steven Spielberg ternyata tidak berhenti saat menggarap film musikal drama romantis "West Side Story", Spielberg justru baru saja memulai debutnya menggarap video klip "Cannibal" dalam self-titled album Marcus Mumford. 
Marcus Mumford mengkonfirmasi kabar tersebut melalui media sosialnya. Melalui akun Twitter @marcusmumford, Mumford turut mengungkapkan rasa syukurnya sebagai musisi yang dipilih Spielberg dalam karir pembuatan video musiknya, "I've been overwhelmed by the support of the people around me to bring this music to you, and I cannot hope to express all of my gratitude. When people get it, it blows my mind. Kate and Steven just got it, and I cannot thank them enough."
On Sunday 3rd July in a high school gym in New York, Steven Spielberg directed his first music video, in one shot, on his phone. Kate Capshaw was the almighty dolly grip. pic.twitter.com/9KUvONG4u3

— Marcus Mumford (@marcusmumford) July 18, 2022
Proses pembuatan video musik "Cannibal" dilakukan di ruang olahraga sebuah sekolah yang berada di New York. Dibantu oleh Kate Capshaw sebagai dolly gripper, Spielberg merekam seluruh musik video "Cannibal" dalam satu kali take menggunakan iPhone. Tak ketinggalan, hadir Carey Mulligan yang berperan mengatur bagian kostum dan sound. 
Perjalanan karir Spielberg hingga sampai pada penggarapan musik video tentu jauh lebih lama dibandingkan dengan sutradara kenamaan lainnya yang bahkan mulai mengarahkan video musik lebih dahulu sebelum terjun ke dunia film atau bersamaan dengan menggarap film lainnya. Beberapa di antaranya yakni ada Martine Scorsese yang menyutradarai "Bad" milik Michael Jackson dan Gus Van Sant dengan "Under The Bridge" milik Red Hot Chilli Peppers.
Bahkan di video klip pertamanya, Spielberg memilih sentuhan sederhana yang jauh dari efek mencolok khas miliknya. Ia memilih untuk menjadikan "Cannibal" sebagai video klip hitam-putih yang berfokus pada penyanyi di ruang gym yang cenderung kosong.
Kini video klip "Cannibal"sudah bisa disaksikan di kanal Youtube Marcus Mumford, sedangkan untuk fulll album akan resmi dirilis pada 16 September mendatang. Selain proyek "Cannibal", Spielberg juga akan meluncurkan karyan film terbarunya "The Fabelmans" yang merupakan autobiografinya pada 23 November mendatang.